Lunch with Grandma + Grandpa, complete with some yummy vanilla milkshakes!
. . . . . . . . . . . . . . . . . . . . . . . . . . . . . .
This party is all about celebrating the simple moments and simple joys that make you smile each week. So grab that camera, snap a photo or two and come share with us each Sunday!
Just a few quick rules to play:
please, please, please read the rules carefully
1.
Grab one of the buttons below and include it in your simple things post.
2.
Link back directly to your simple things post not your blog/website.
No links to other linky parties, giveaways or craft projects pretty please.
This linky is all about the photos.
3. Be sure to pop by and visit at least 3 other links and leave a comment.
Leave as many as you can. 🙂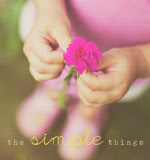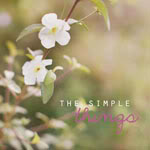 I can't wait to see your photos this week everyone! I'll be featuring some of my favs on the blog + Facebook throughout the week so stay tuned! If you were featured last week be sure to grab yourself a featured button!
Also, please remember to stop by as many of the other links as you can each week and leave lots of comments! Comments are the funnest. Everybody likes 'em, so be as generous as you can with the comment love. Thanks a bunch!

. . . . . . . . . . . . . . . . . . . . . . . . . . . . . .
Say hello to one of our fabulous sponsors, the oh so sweet, Little Penelope Lane!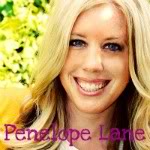 Little Penelope Lane specializes in unique hair accessories for the young + the young at heart.
Sarah Hull is the creative talent behind Little Penelope Lane and the story behind how her darling shop came to be is such an inspiring one.
Stop by Little Penelope Lane to have a peek at Sarah's selection of hair wraps, headbands and hair clips. She has some adorable accessories perfect for Valentine's Day!