It's just over two weeks until I leave for Queensland, Australia and I'm knee deep in preparations for this once in a lifetime trip! There have been visa applications to fill out and travel insurance to arrange among countless other details, but of course I needed to do a little bit of shopping too! I've found some fun things to take with me on my trip and I can't wait to share them all with you!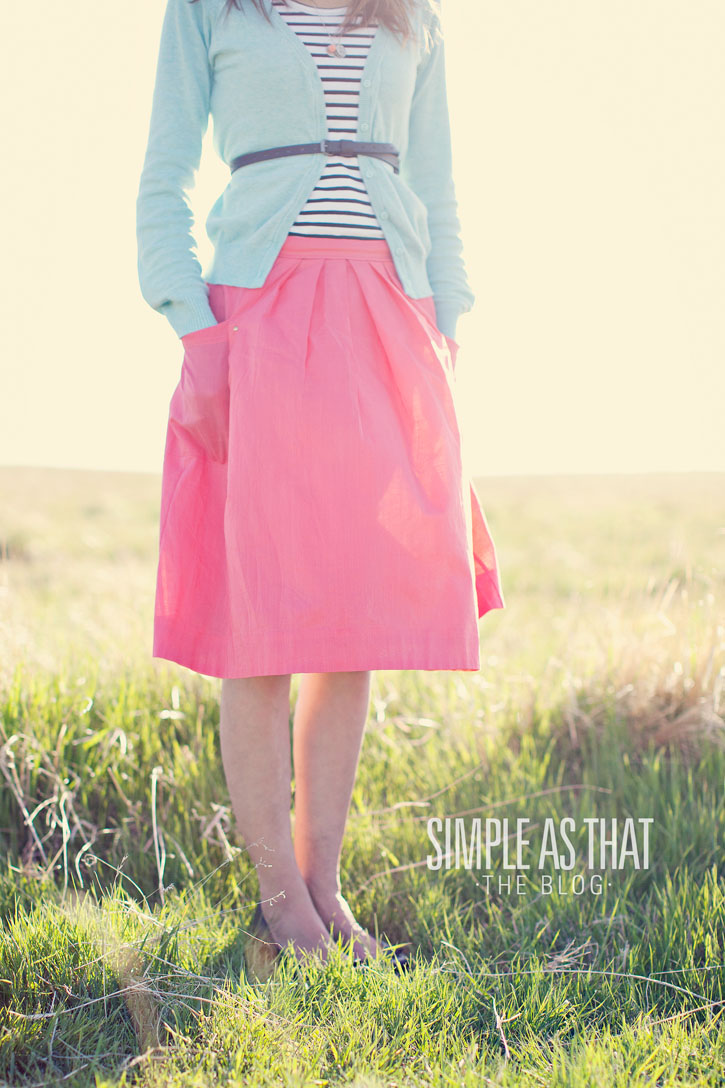 I've spotted so many cute summer styles at
Downeast Basics
and I'm beyond excited to have them sponsoring a portion of my wardrobe for the trip! A package arrived in the mail from them this past week with my cute new Amy Bee skirt and I'm officially in love! It was just way too cute to stay in its package until Australia, so I gave it a little test drive this weekend. The colour is so fresh and summery, I love the long length and those big pockets are a dream. I can't wait to wear it in the warm Australian sun!