I'm so excited for Big Picture Classes 12 Days of Christmas to start next week! It's going to be a lot of fun…I can't wait to document more of our Christmas memories in my new December Duos album! If you haven't heard about this class already, come read more about it, take a look at a few exclusive sneak peeks inside my December album AND find out how you can save $5 off this fabulous class!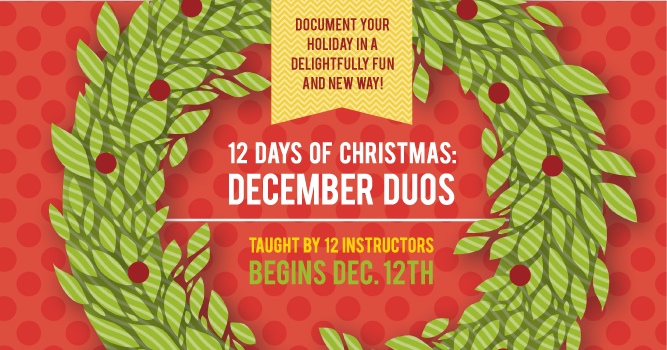 12 Days of Christmas: December Duos $24.99
Document Your Holiday in a Delightfully Fun and New Way
Capture Christmas as it happens! A dozen instructors are here to help you photograph this year's holiday memories and display them in a delightfully simple album that will warm your heart for years to come.The "December Duos" concept is easy, stress-free, and inspiring. Every day for the twelve days leading up to Christmas Day, two of our twelve instructors will share a scrapbook layout, video message, and a page prompt in the form of a duo ("warm & cold," "give & receive," "near & far"). That's a total of two-dozen inspiring ideas!

Register here and take $5 OFF using coupon code DECDUO. Offer expires 12/10/2013.

Here's a peek at what I've been working on for my December Duos album so far. I'm keeping this project life® mini album super simple and it includes memories from Christmases through the years. It's been so fun to put together so far and it will be fun to share more of it with you in class along with some fun downloads to create your own!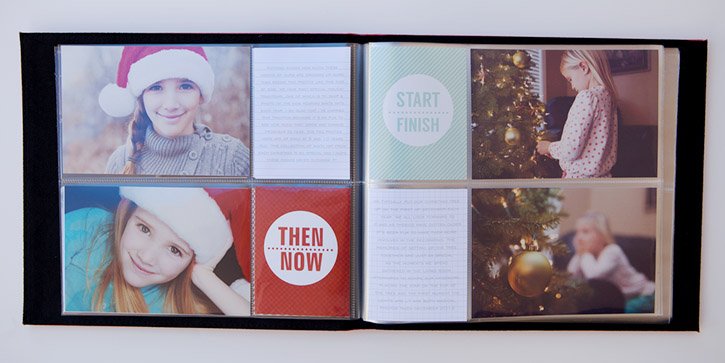 I've created some fun printable journaling + filler cards for the album using Crystal Wilkerson's beautiful papers along with some templates to help create your own unique photo collages, like the one pictured below.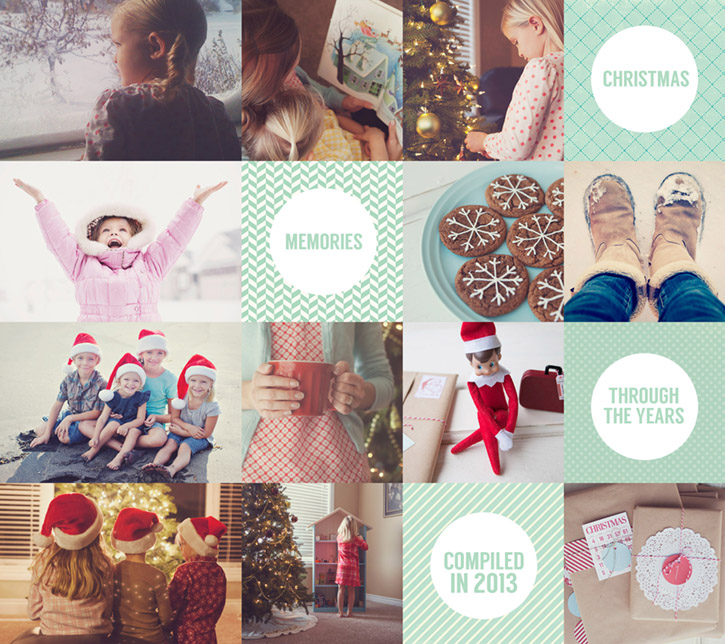 I'm thrilled to join this outstanding lineup of instructors next week and to share more from my December Duos album with you! I can't wait to see you in class! Click here to view a short intro video to the class + to register now for 12 Days of Christmas.