Hello friends! I've been missing our Simple things Sunday photo meet up and I think its about time we get things rolling again, don't you!? I'm thrilled to announced that STS will be back SUNDAY MARCH 30th! Stacy of Kids Stuff World and I, have been brainstorming ways we could make Simple things Sunday even better and let me tell you, we've got some exciting things in store!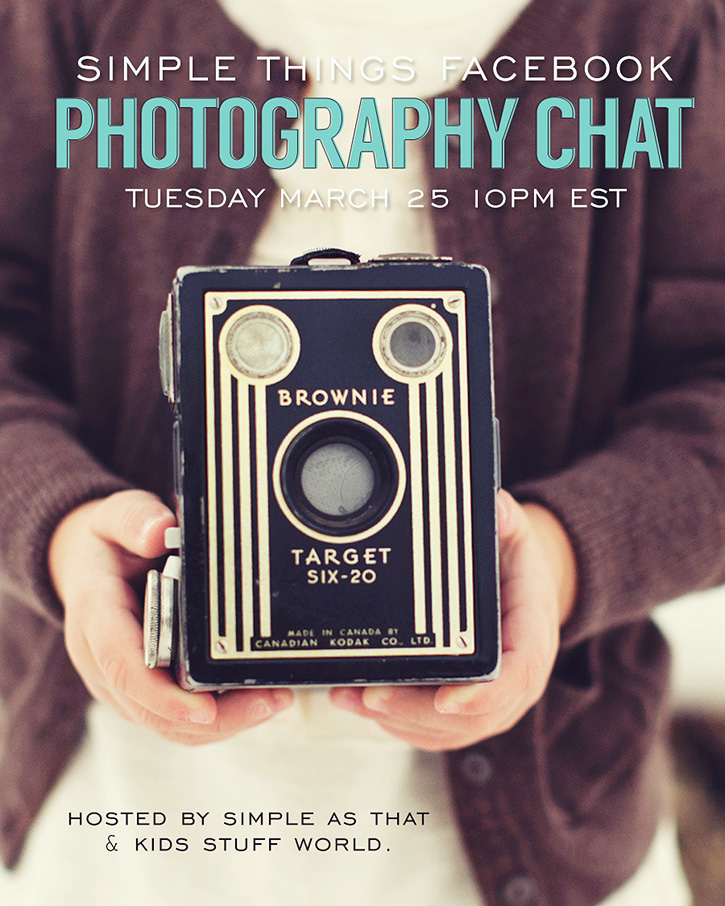 Simple Things Photography Facebook Chat:
We're kicking off Simple things Sunday 2014 with a Facebook chat on the Simple as That Facebook page Tuesday March 25th at 10pm EST. Come chat with us about photography and have your questions answered by Stacy and I live! You can share your favourite photos on the Facebook page and enter to win some FABULOUS prizes while you're there! It's going to be a whole lot of fun! Keep tabs on Facebook, Twitter and Instagram where I'll be posting reminders as it gets closer.
What is Simple things Sunday
Back in 2010 I was in the thick of mothering 4 young children ages 8 months to 8 years. I found myself struggling to find joy amidst the dirty diapers and other daily challenges that life with little ones brings. I wanted to treasure the details that made this stage in my life beautiful and unique, but some days it could be so hard. As a photographer, I did the only thing I knew how to do. I grabbed my camera and I began to search. As I sought out photo opportunities in my regular day, I began to see my life in a different light, and I gained a deeper sense of appreciation for the seemingly mundane. When viewed through my lens, the simplest moment could be transformed into a magical image that took my breath away. Seeking out these simple moments each week helped me as a mother to find more patience and be more aware of the blessings that surround me.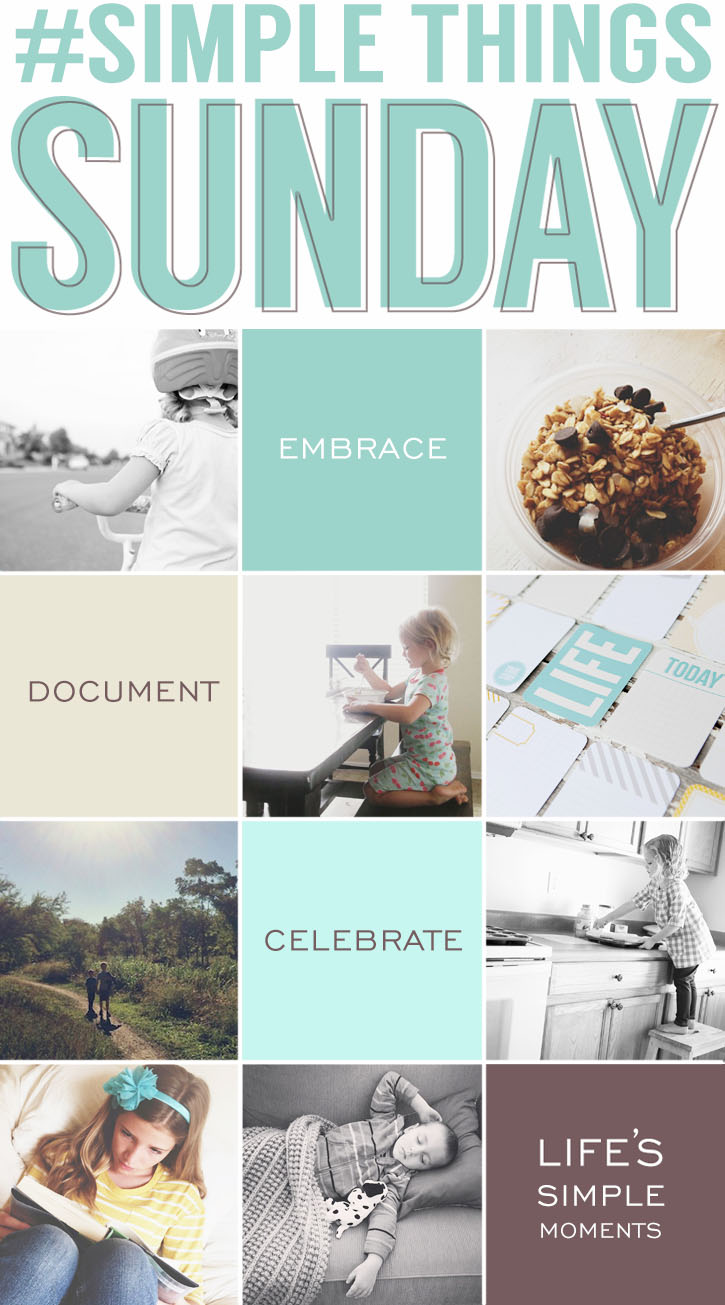 Sharing your Simple things Photos With Us:
Simple things Sunday is about slowing down and capturing life's everyday details. Taking joy in the simple things is the focus and Sunday is the day we get together to reflect on our experiences from the week and share our photos with each other. You can share by linking up on mine or Stacy's blogs, you can share on Instagram using the #simplethingssunday hashtag. You can even stop by the Simple as That or Kids Stuff World Facebook pages to share your photos with us! Whatever works best for you, works for us!
We want Simple things Sunday To Be:
A simple and easy way to share your favourite photos with others on a weekly basis
A place to find inspiration in photographing real life moments
A community of friends that gather together to share, encourage and uplift each other through a common love of photography
A collection of beautiful and inspiring photos
A way to encourage eachother to look for joy in each day and celebrate the simple moments in life
I'm so happy to be back on this journey to capturing the simple things in 2014 and I invite you to join us, it's going to be amazing! #SimpleThingsSunday