24 Cute and Cuddly Owl Books for Kids – my kids adore owls! Who knew there were so many books about these fluffy, nocturnal birds!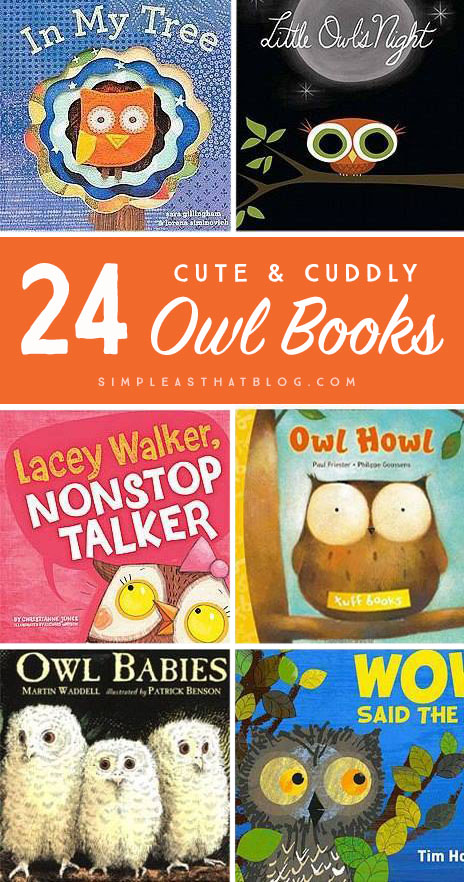 Here are some of the darling titles that we found and have enjoyed reading together.
Odd Owls & Stout Pigs
 | Owls | The Littlest Owl
Owl Babies
 | Wow! Said the Owl
 | Owly



I'm Not Scared!
 | I'm Not Sleepy!  | Cock-A-Doodle-Hooooooo!
Can you believe how many children's books there are that have to do with owls!? Neither could we. We had so much fun searching for these books together and then anticipating their arrival after ordering online or from our local library!
I'm linking up with these fabulous blogs.
Now it's your turn, tell us in the comments if there are any fun owl books missing from our list? Not as fascinated with owls as we are, what topic would you and your child love to explore through books?

If you liked this post you might also enjoy:
50 Fabulous Children's Books for Fall
50 Fun Children's Books to read this Summer
This post contains affiliate links, see my full disclosure policy here.