Five Minute Fox Cupcakes – The cutest little fox cupcakes, decorated in 5 minutes or less!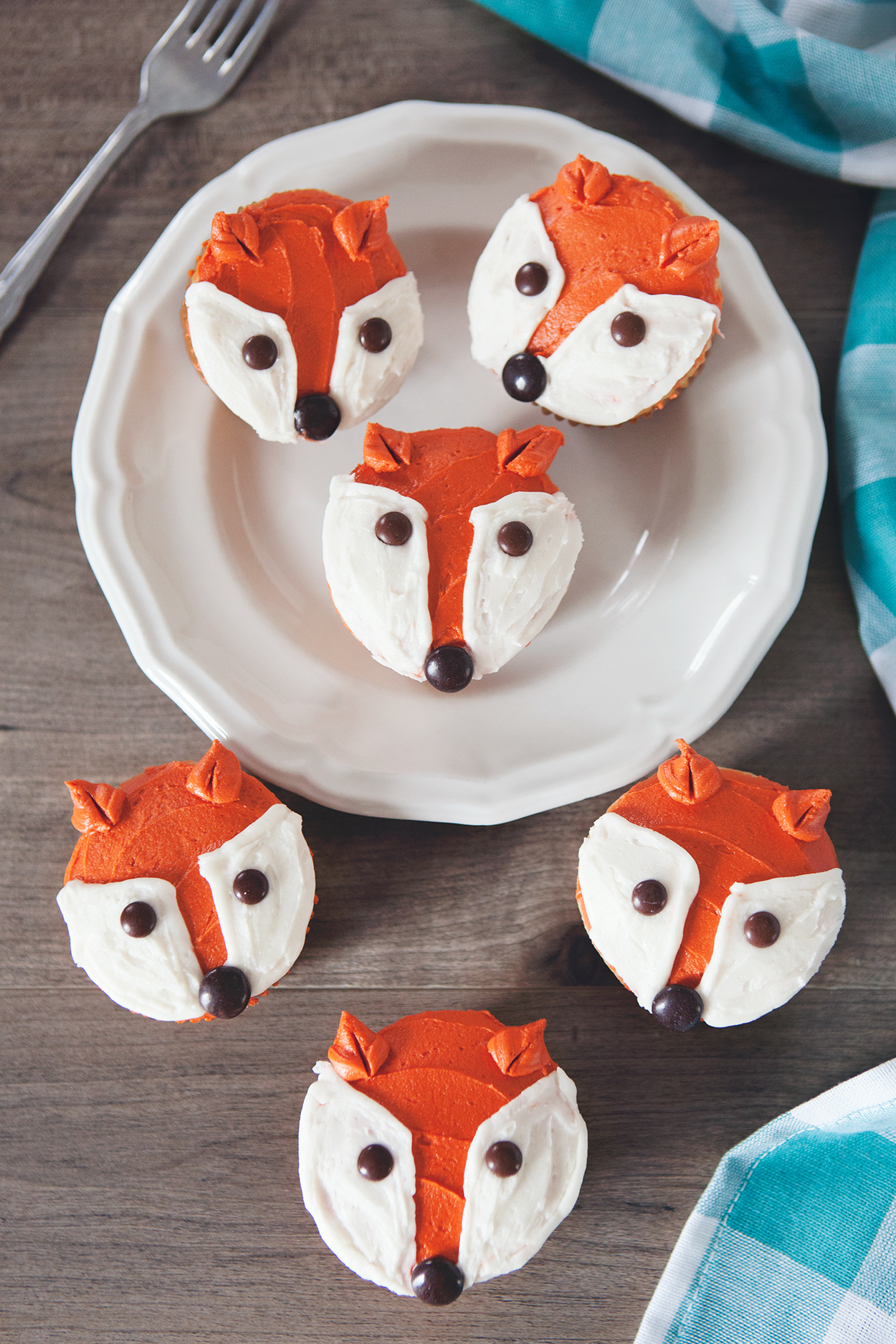 Our Addie girl turned 9 years old this week and it was her year to have a friend party. We do them every other year to help simplify things when it comes to birthday celebrations. We went with a woodland party theme this year and it was all kinds of fun!
I wanted to make some little woodland critter cupcakes to go along with the theme but my cupcake decorating skills are limited so I needed to find something doable.
I saw some ideas out there for fox cupcakes using rolled fondant and all kinds of other complicated techniques and that wasn't going to happen. Using these cupcakes on the Wilton website for inspiration we came up with these fox cupcakes that took a fraction of the time to make.
The cupcakes were made from a vanilla boxed cake mix and with just a few basic supplies I was able to decorate them in less than 5 minutes a piece. These cute little fox cupcakes might look fancy, but they're as simple as it gets!
Follow the instructions below, including a quick video how-to to make your own fox cupcakes.
Supplies
Homemade Buttercream Icing or
Toothpick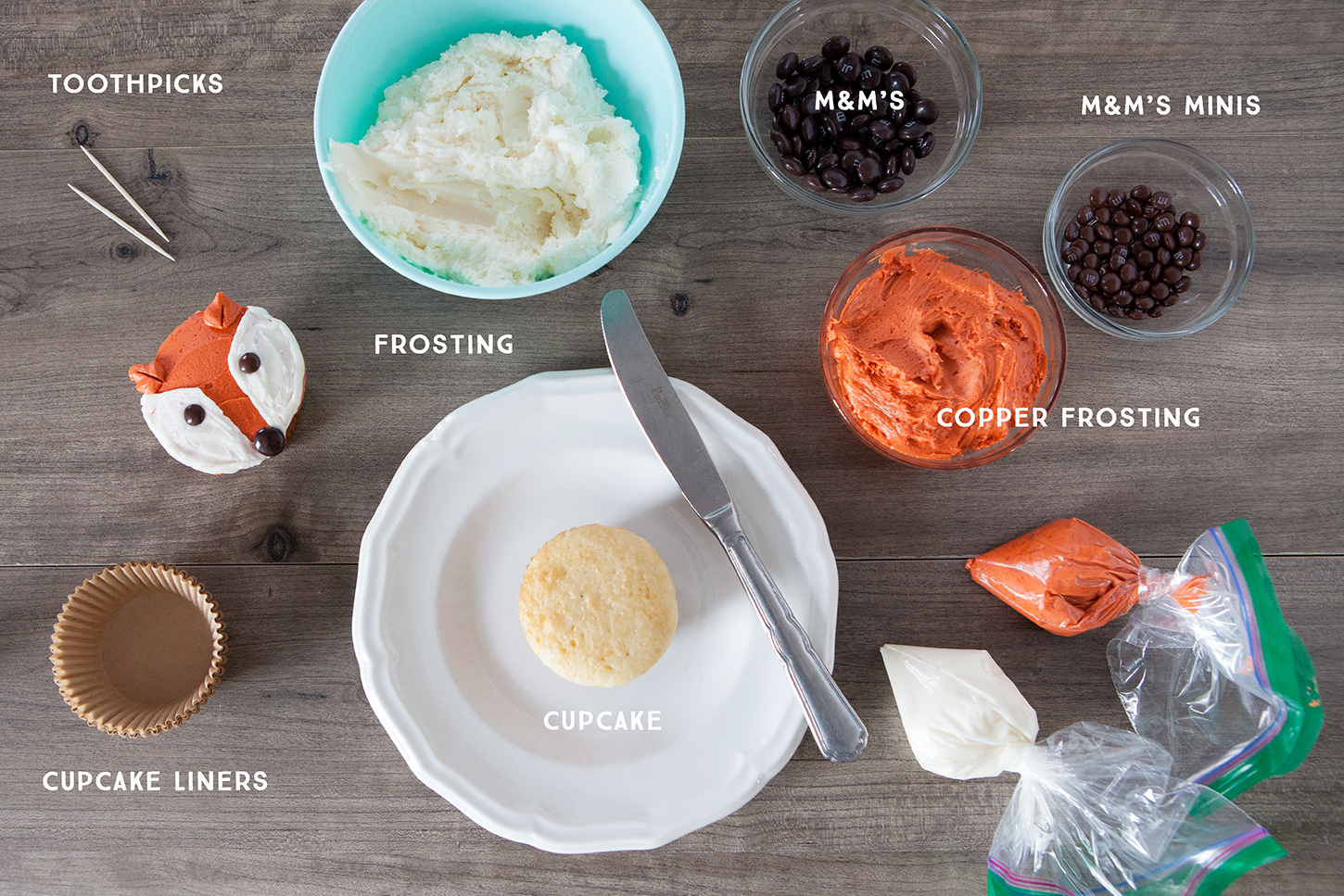 Instructions
Step 1 | Prepare basic buttercream frosting according to this recipe or if you'd like to give Wilton's Buttercream Icing Mix a try, it's easy peasy and tastes delicious!
Step 2 | Divide icing into two bowls. Mix a small amount of Wilton Copper Icing Color in one bowl. Leave the rest white.
Step 3 |Cover entire cupcake with a layer of copper colored icing. Spread until smooth.
Step 4 | Place a small amount of white icing in a piping bag or use a ziplock bag like I did and snip a small corner off for the the icing to come through.
Step 5 | Pipe white icing to cover white areas for the fox's face as shown. Smooth with a butter knife or small spatula.
Step 6 | Add mini brown M&M's for eyes and a large brown M&M for the nose.
Step 7 | Place a small portion of copper icing in a piping bag or ziplock (cut a large hole this time) and pipe out the two ears.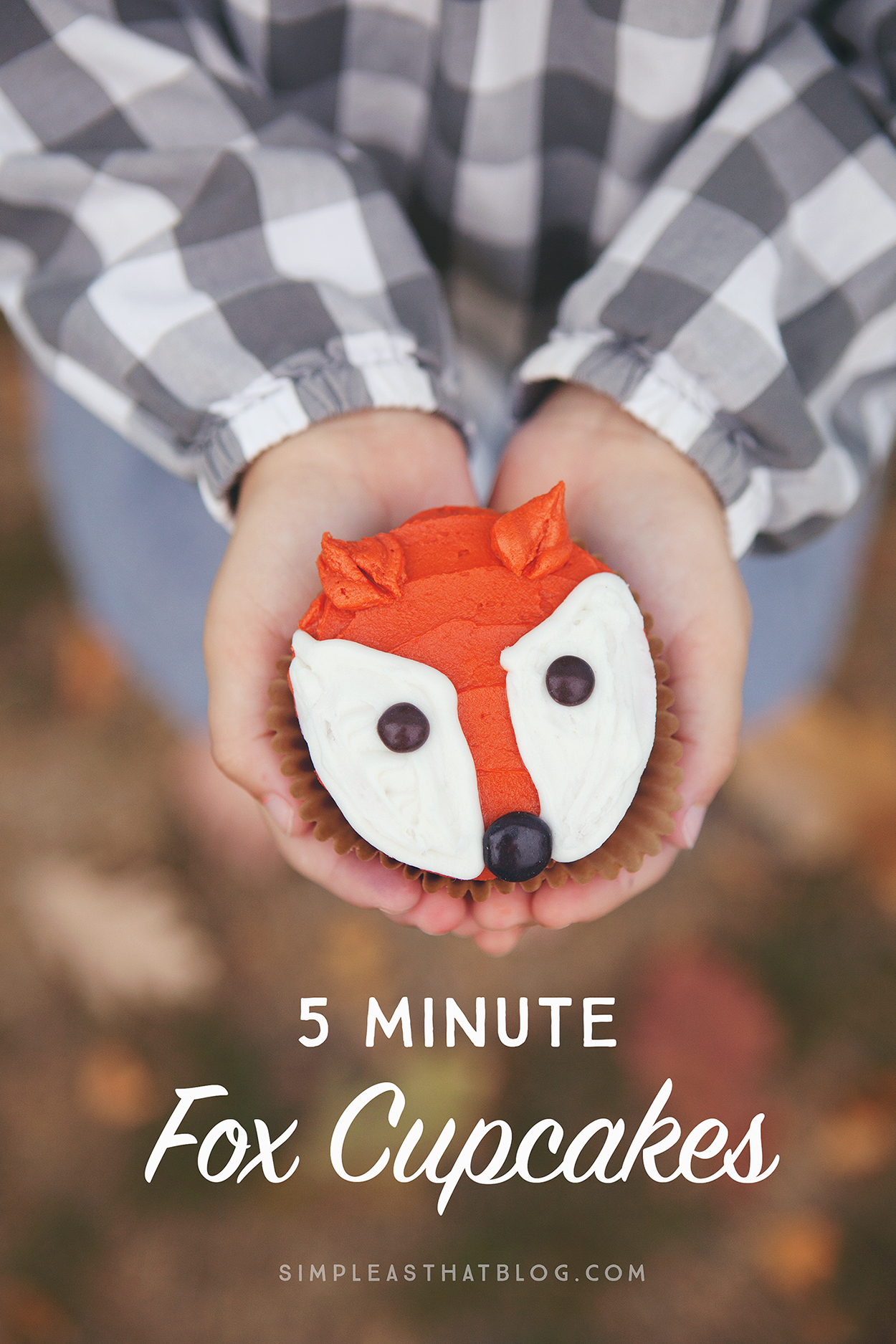 I put together a short video showing how to decorate one of the cupcakes from start to finish and you can view it her –> Fox Cupcake How-to Video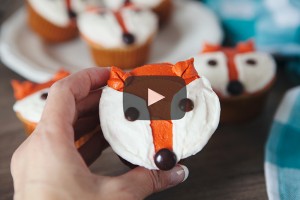 That's all there is to it! These cupcakes were so quick to put together and they really made a fabulous impression at the party!
If you enjoyed this post you might also like…
Woodland Creature No-Carve Pumpkins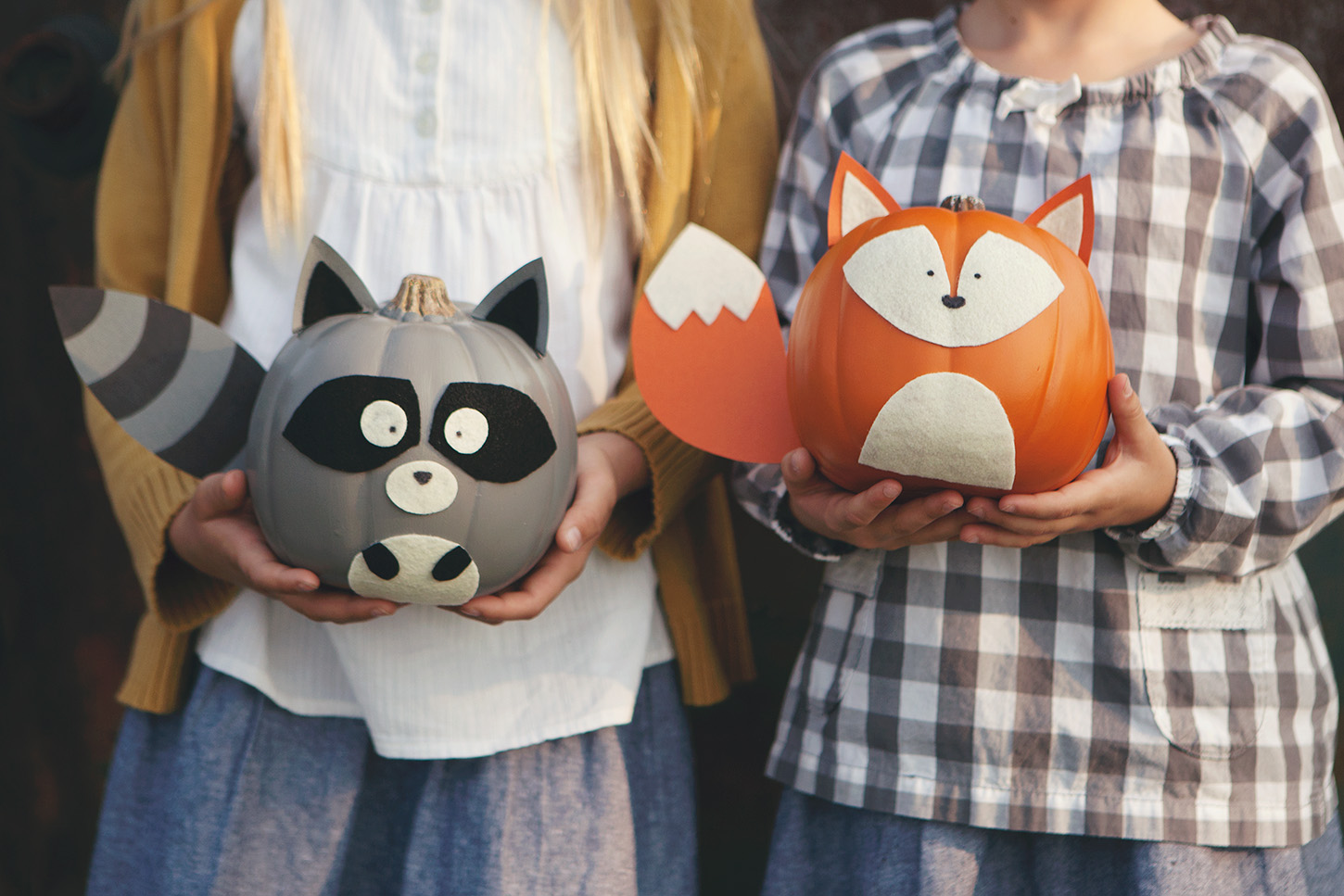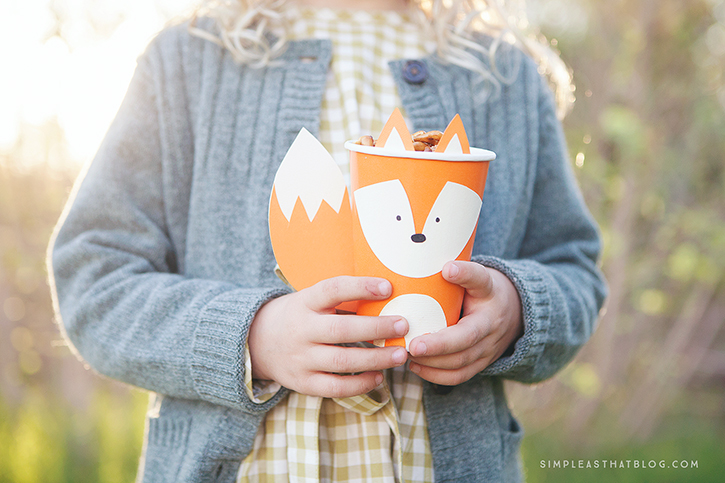 Fox Apron Tutorial and Pattern