This Apple Butter recipe is easy to make on the stove-top and made with all natural ingredients.  This small batch is a fall favorite and tastes amazing on english muffins, toast, oatmeal, and more!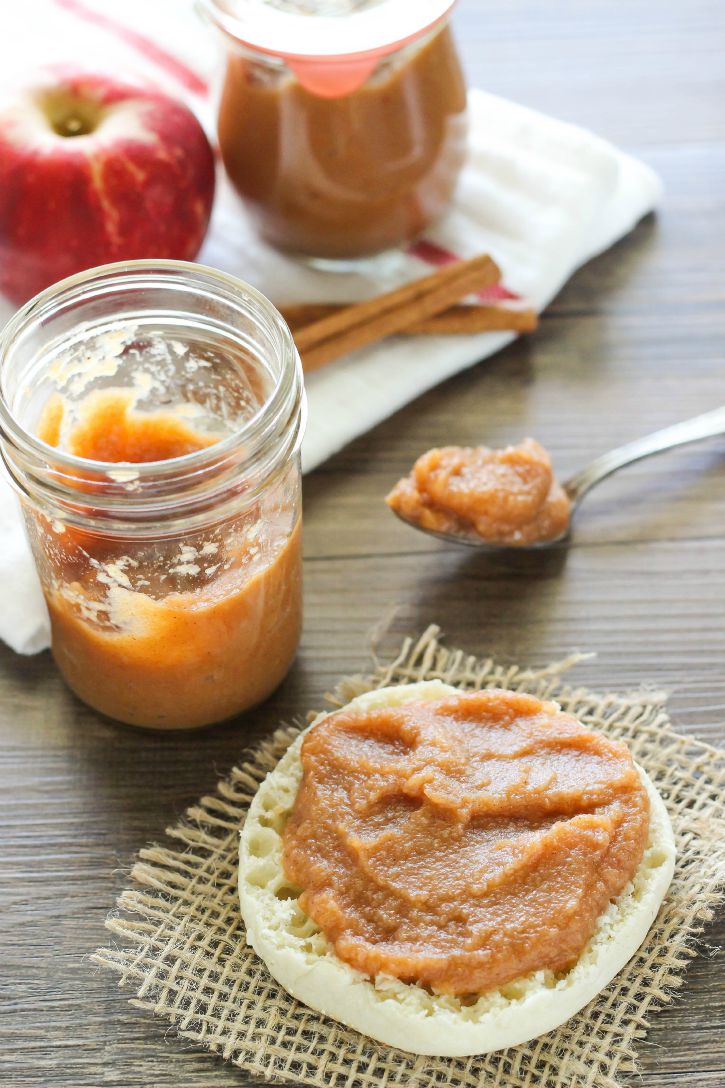 Hello there Simple As That Readers!  It's Katie from The Casual Craftlete back with another delicious, easy, and healthy recipe.  This apple butter recipe is one of my favorite fall foods to make.  It's apple season here in Southern Illinois and the orchards are loaded with all types of apples.  For my apple butter recipe I used Jonathan and Golden Delicious apples.  I say you can use your favorite type of apples to make this apple butter.
I love to make recipes healthier whenever I can and recently I am trying to avoid refined sugar.  This apple butter is made with just a few spices, local honey, and local apples.  It's not too sweet but has just the right amount of juicy sweetness from the apples and honey.  I enjoy putting apple butter on english muffins and toast in the mornings for breakfast.  I was also thinking that this apple butter would go perfectly with Rebecca's Applesauce Muffins.
Ingredients:
4 cups peeled and diced apples
1/4 cup water
1 Tablespoon honey
1 teaspoon vanilla extract
1 teaspoon ground cinnamon
1 teaspoon apple pie spice
1 Tablespoon fresh lemon juice
1/4 teaspoon salt
Directions:
Rinse, core and dice apples.
Add all the ingredients into a medium sauce pan and cook over medium heat, stirring often.
Cook until the apples are tender and the liquid is reduced, about 20 minutes.
Let the apples cool for a few minutes, then transfer to a food processor or blender.
Blend until smooth.
Store in an air-tight container in the refrigerator.
*This apple butter recipe should make approximately 4 cups.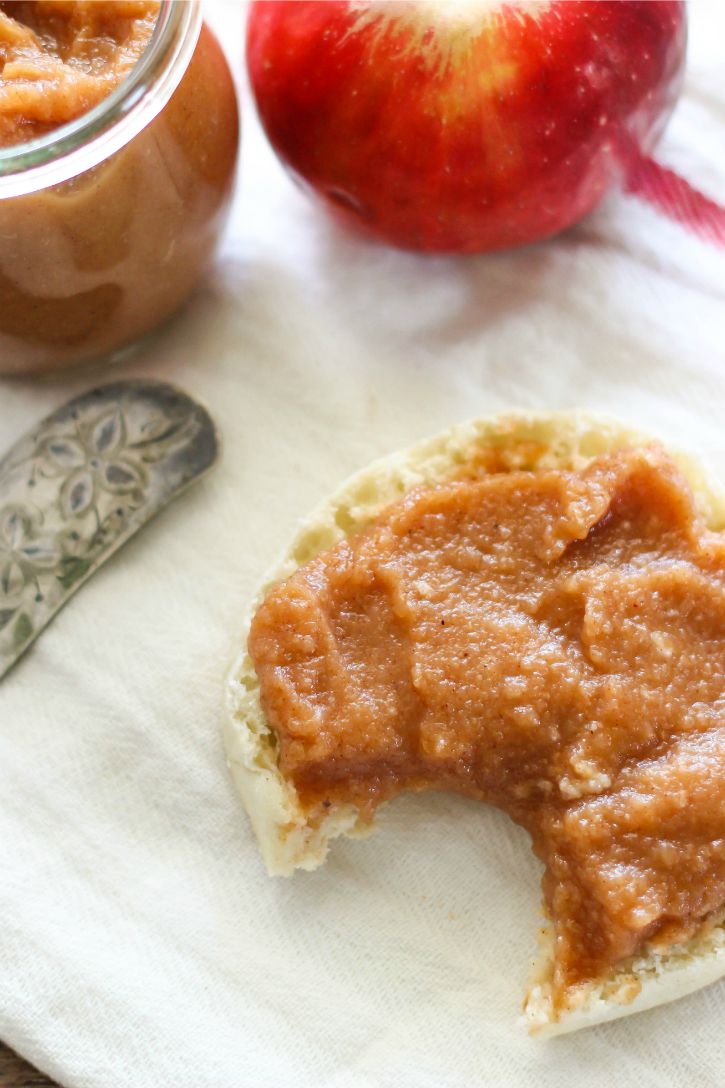 Making apple butter is a family tradition and a local favorite.  I hope you enjoy my recipe and please stop by my blog, The Casual Craftlete for more healthier recipe ideas.
YOU MIGHT ALSO LIKE: