Shop cute, quality, and unique back to school styles at Tea Collection this Fall! Read more about our family's experience with their clothing after three years of back to school shopping with this amazing brand!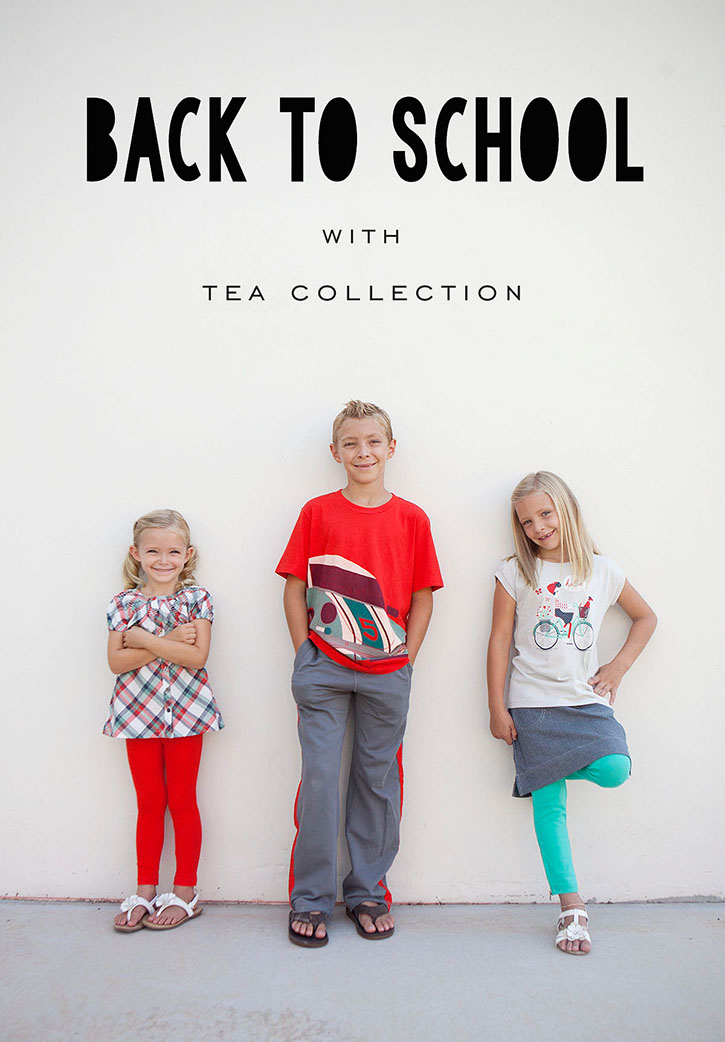 It's back to school time and we're feeling ready for Fall with the bold and beautiful styles from Tea Collection! I'm all about finding ways to keep back to school shopping simple and stress-free! It's no easy task trying to find items to suit each child's style, that are age appropriate, modest and that I know will last, all while keeping costs down.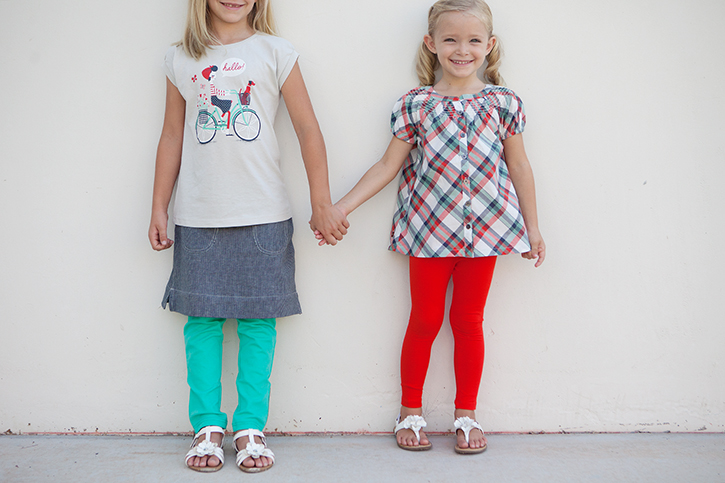 We've been back to school shopping with Tea Collection for a number of years now and there are so many reasons we keep coming back to this brand!
What we love about Tea Collection
Bold, beautiful colors.
I love the bold, unique styles that Tea Collection has to offer and am equally drawn to their wardrobe classics! I love that I can mix bold and beautiful colors and patterns with clothing staples that I know will last throughout the school year!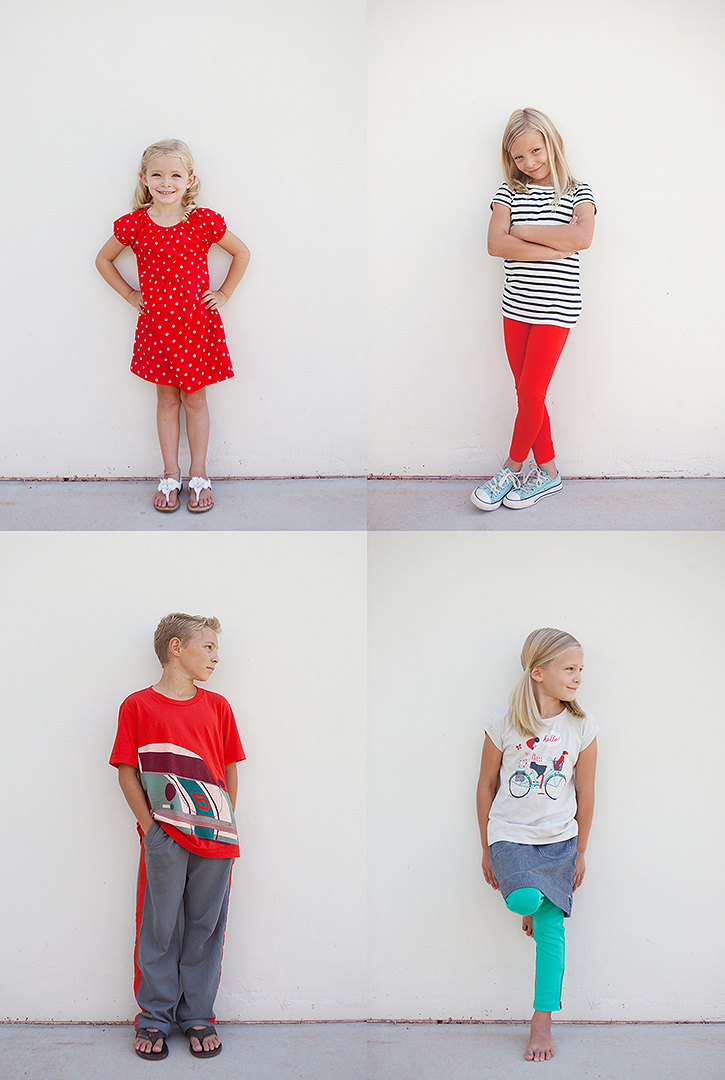 Globally Inspired.  I love that Tea Collection's styles are inspired by places around the globe, encouraging kids to embrace differences and learn more about the world around them!
Mix and match. I love that they have so many cute, interchangeable outfits. Clothing items that match with multiple pieces means we get more wear out of our clothing! Everything is right there, no searching multiple stores for coordinating leggings, tees, etc. Here in Arizona the weather is hot, but at school the kids get cold indoors with the air conditioning blasting, so the fact that we can layer so many of their Tea clothes has come in really handy!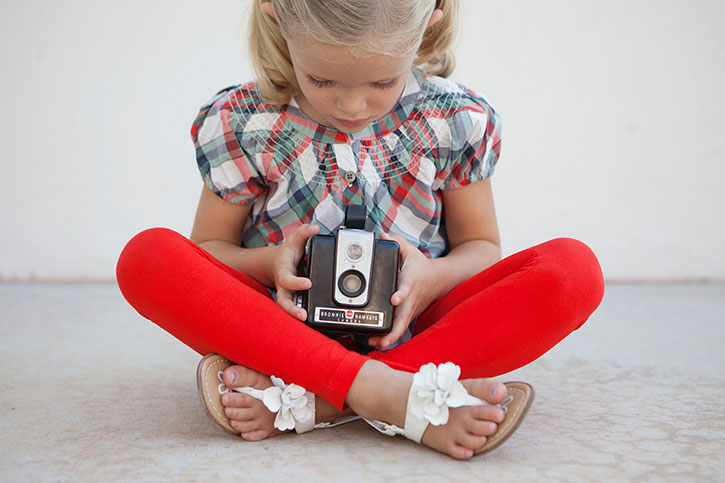 Durability. Tea Collection clothing is built to last and that's only been my experience with all the pieces we've tried! My kids can be hard on their clothes but we have YET to get a hole in the knee of my sons pants or the girls Tea leggings. Isn't that amazing!? With Tea Collection I know my kids clothes are going to stand up, no matter what they put their clothes through during a typical school day.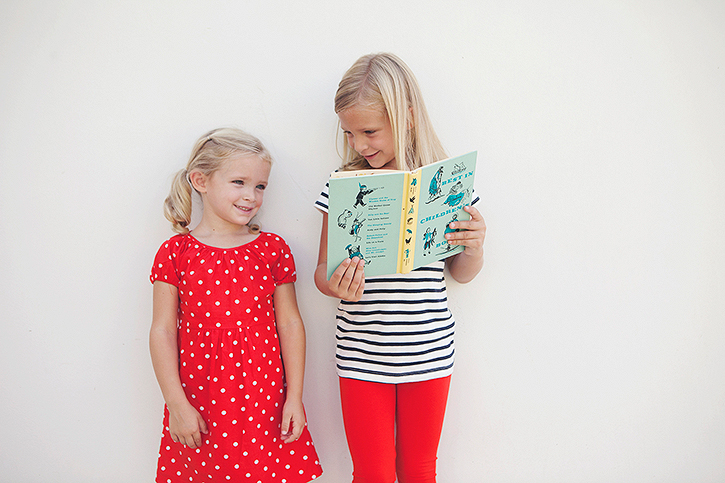 You can see all the Tea Collection styles that my kids chose for back to school this year below. If you're still shopping for cute, well-made clothes for your kiddos this year — give Tea Collection a try and see what you think! A few of these items, including my favorite
Bicycle Graphic Tee
are on sale!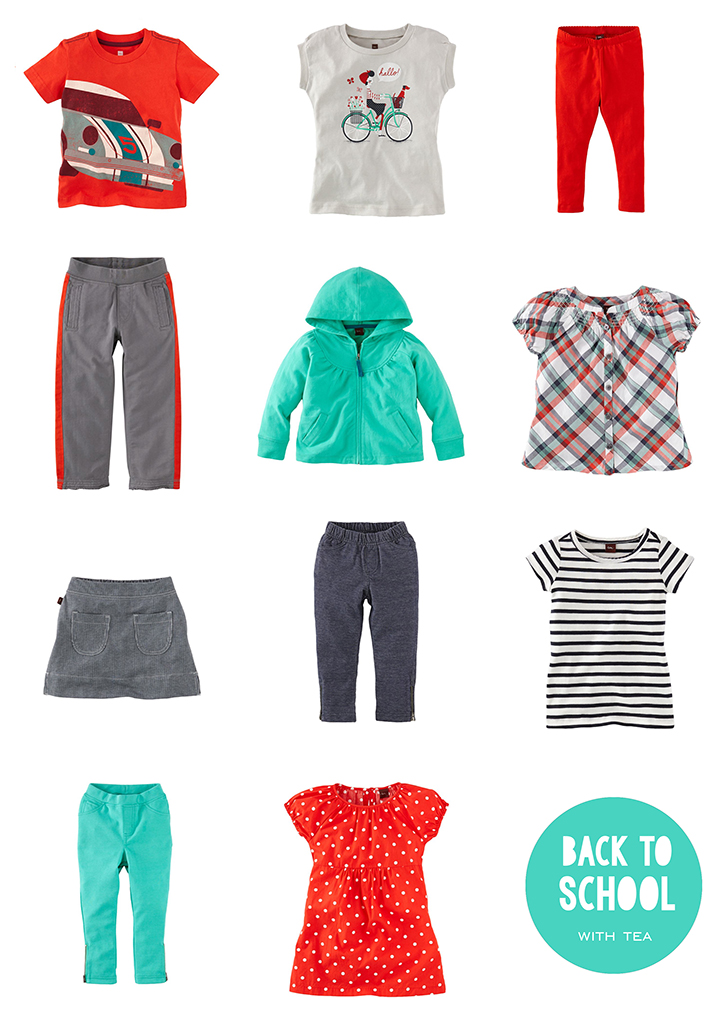 Rennwagon Graphic Tee | Pedal and Petals | Skinny Solid Leggings in Poppy | Side Stripe Pants in Thunder | Leipzig Zip Hoodie | Harbor Plaid Button Top | Rail Road Stripe Two-Pocket Skirt | Skinny Minny Denim Look Pants | Maritime Striped Tee | Stretch Skinny Ponte Pants in Spearmint | Wilhemina Day Dress
Visit my post from last week, Put the Fun Back in School Photos this Fall, for Photo Tips and FREE printable back to school signs that coordinate with clothing from Tea Collection!
Disclosure: This post is a collaboration with Tea Collection. They sent us items from their new collection to try and all thoughts/opinions expressed are 100% my own.