Giving my children Christmas books is my favorite holiday tradition. Every Christmas Eve we add to our ever-growing collection.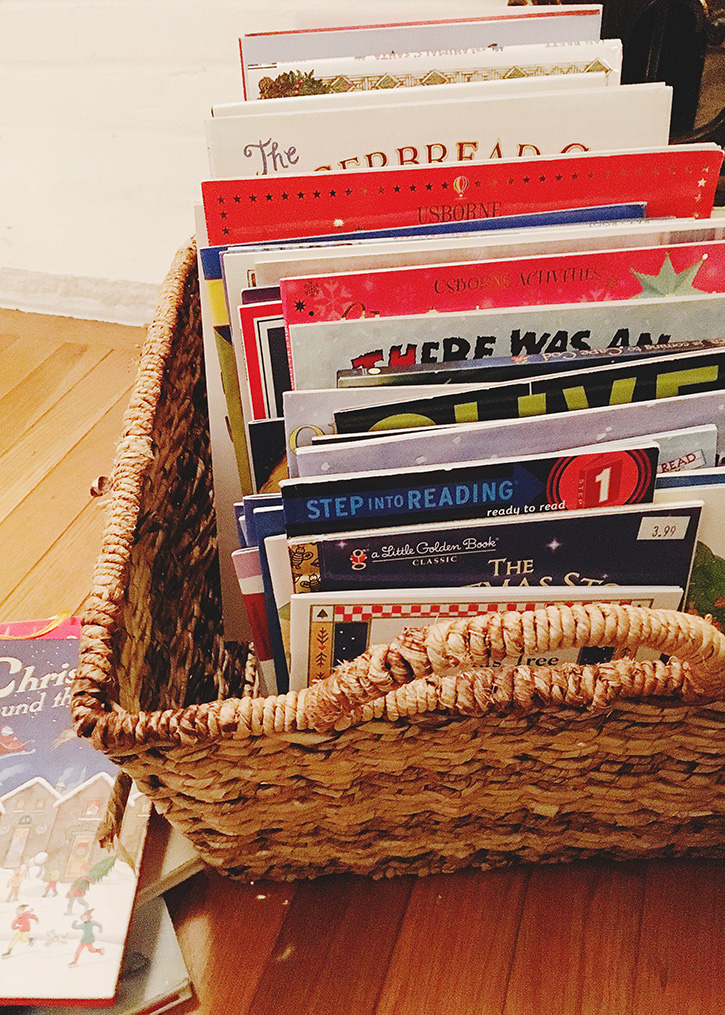 The beginning of the holiday season is when the Christmas books come out at my house. Each year the box gets heavier and larger. When my husband brings the box out of storage, the kids know that the holiday season has begun.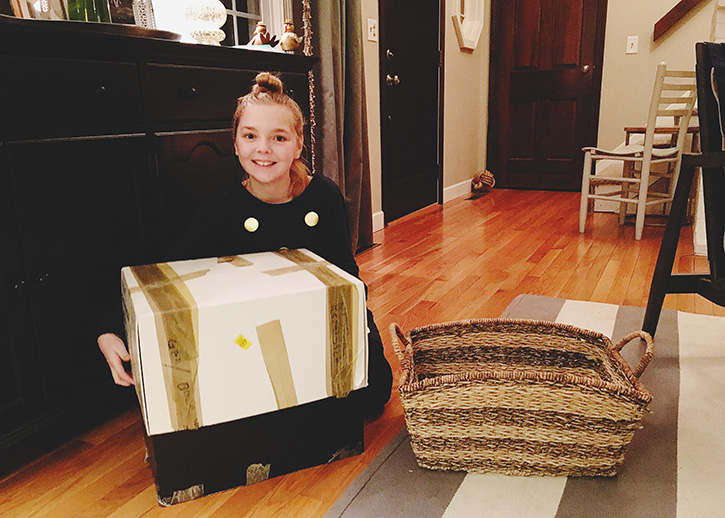 Each year since my oldest was an infant, I've bought two holiday books. One for the child, and appropriate for the age that they are at that year. And the second is for "the house". I write a note inside and make sure to include the year in each one.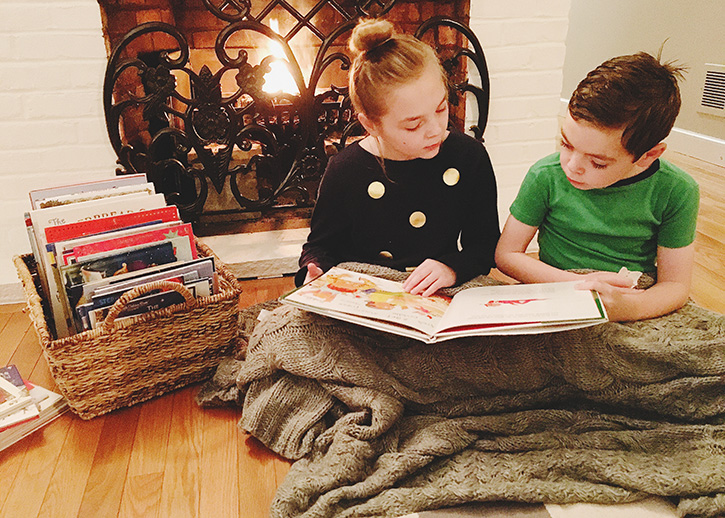 The intention is that when my (now 3) children have families of their own, they will take their books with them and read them to their children. The "house" book will stay with us for our (someday) grandchildren.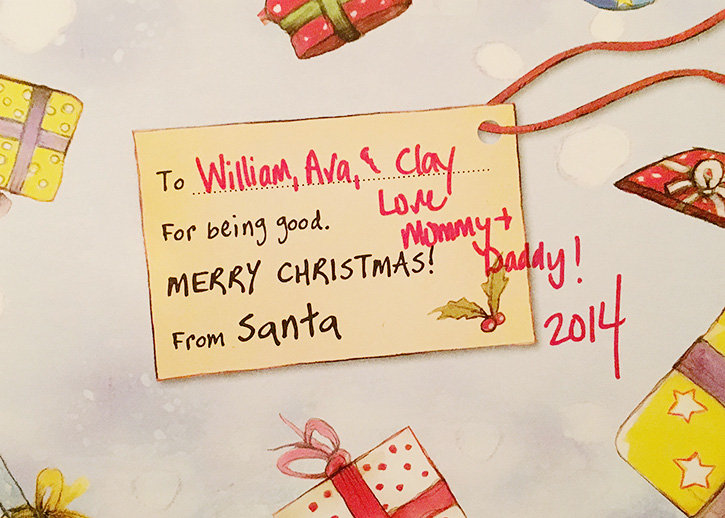 I love watching our collection grow each year. I am reminded of what interests they had or where we lived that year. Traditions, or stories, or things that they were learning about in school.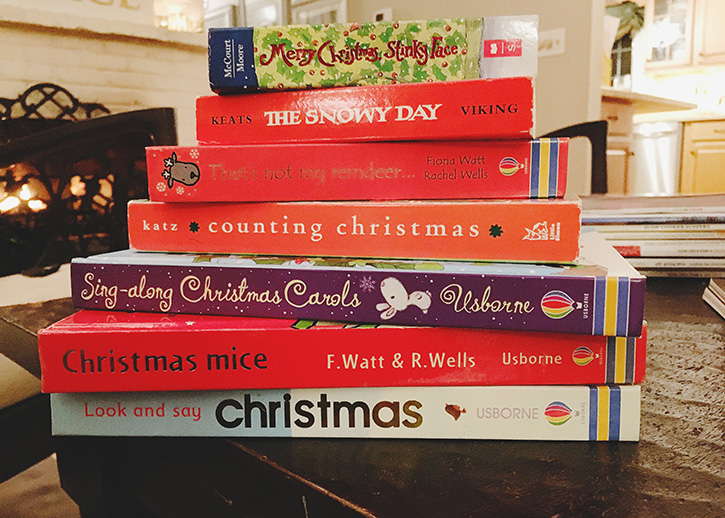 These books are special and treated as such. They don't go on the book shelf in January, they get boxed up along with the decorations and only come out again in December. They are kept in a big basket in the living room. They bundle under blankets and read them by the fire. (It's almost like a Norman Rockwell, it's so cute.)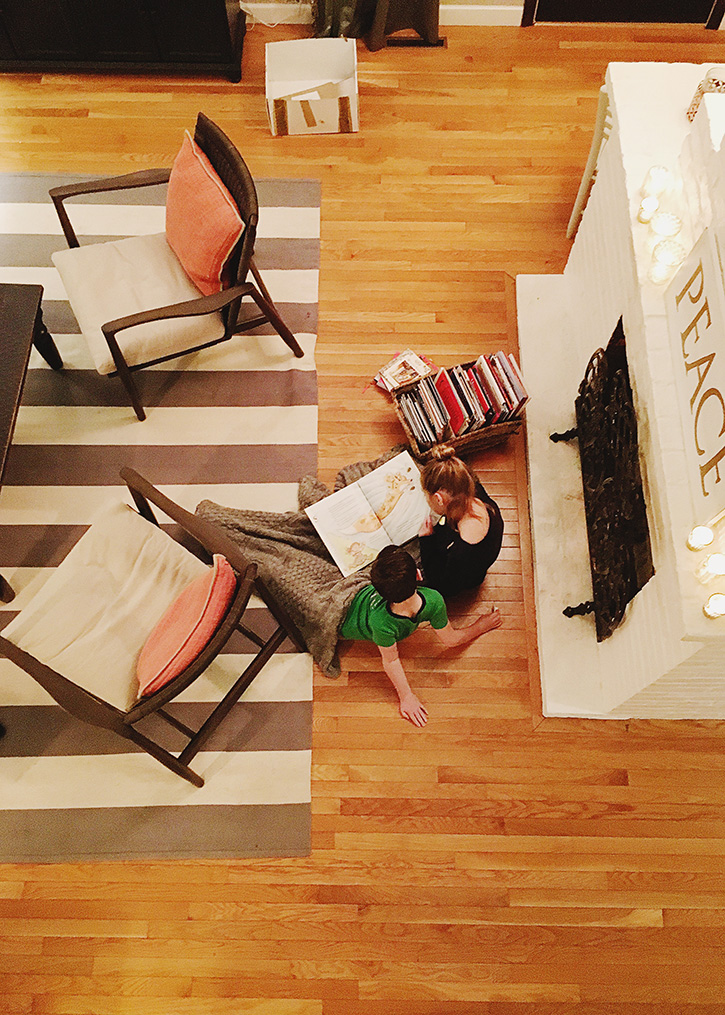 On Christmas Eve, they get to open a wrapped book. That book is the new addition to the collection. They look forward to getting their book almost as much as they do Christmas morning. (I said almost.)
One of the highlights of my year is picking out their books and writing the note inside. I love that these books are going to be part of my children's families holiday traditions too.
What holiday family traditions do you have?