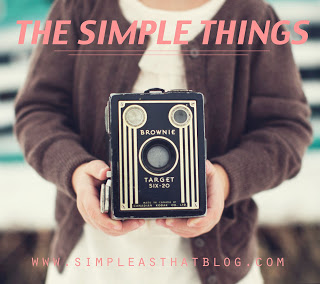 Hello Friends! I'm so, SO excited to welcome you back to Simple things Sunday! It's been far too long since we've shared photos + celebrated the simple things in life together!
I've missed our little photo party so much + I'm thrilled to continue this weekly tradition with you! I'm equally thrilled to be co-hosting the simple things link party each week with my good friend
Stacy of Kids Stuff World!
We're going to keep it really simple! It's all about slowing down + capturing life's everyday details, then getting together each Sunday to share our photos and celebrate the weeks simple moments together!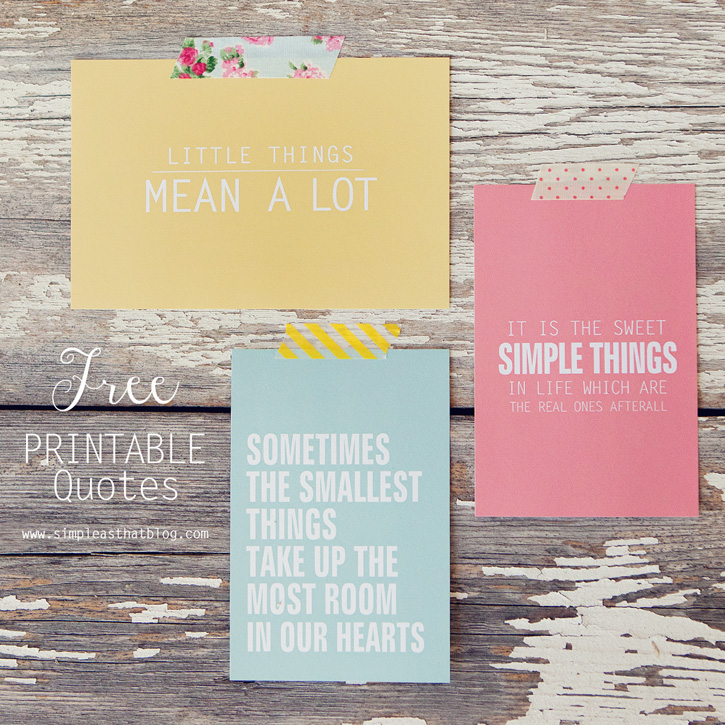 This weekly reminder to slow down and take notice is something I've appreciated about Simple things Sunday and what I've missed so much about it! To help remind me daily, to look for those simple joys, I've created a set of 4×6 printables to hang around my home. You can download them here if you'd like to use them too!
How to share your simple things photos:
[1] You can choose to join us for Simple things Sunday on my blog or on Stacy's blog. Come link up your photos from the week + enjoy what everyone else is sharing!
[2] You can also share your STS photos on instagram using hashtag #SimpleThingsSunday.
Stacy on Instagram // Rebecca on Instagram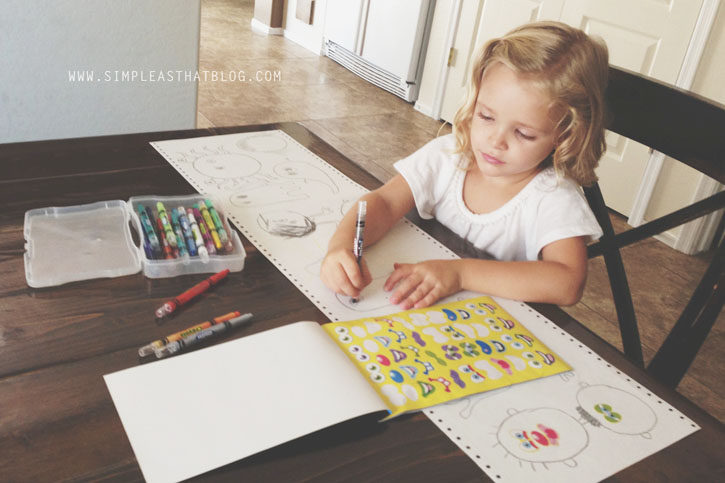 The Simple Things // September 2013
Now that the kids are back in school it's just me + baby girl at home during the day. I'm really enjoying our quiet, one-on-one time together – something she hasn't gotten a lot of being the youngest of four. Afternoons spent coloring, little trips to the grocery store and reading books – just the two of us – have been so special and are just a few of the many simple things I'm celebrating this week.
What simple things did you capture this week?
If you're new to Simple as That I'd love for you join us in this weekly tradition!
Simple things Sunday is
about
taking time to photograph the everyday details that make your life unique, beautiful, and special. Each Sunday we gather here to share our photos with each other. To enjoy the beauty that can be found in the ordinary and to be reminded of just how important the simple things are.
Just a few quick rules to play:
1.
Grab a button
and include it in your simple things post.
2. Link back directly to your simple things post not your blog/website.
No links to other linky parties, giveaways or craft projects pretty please.
This linky is all about the photos.
3. Be sure to pop by and visit at least 3 other links and leave a comment.
Leave as many as you can.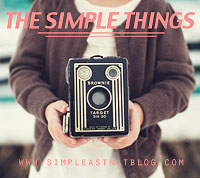 By linking up to the Simple things Sunday party you hereby give us permission to feature your photos + tell the world about your amazing photography talents. We'd love to showcase your work via social media and acknowledge what you're doing each week to capture the simple things!