So, who else has been trying to step in front of the camera and get in some photos with their kids in honour of Mother's Day? A few weeks ago I issued you this challenge and the photos you've shared with me so far are beautiful and inspiring! You still have ten days left before Mother's Day to get in some photos with your kids, and remember, I want to see your photos if you do! Email them to me, send me a link or stop by and share your photos on my facebook page, then go link up with Emily's weekly Embrace the Camera post each Thursday! I can't wait to see YOU and I'll be featuring some of your photos on my blog next week as part of our celebration of Mother's Day.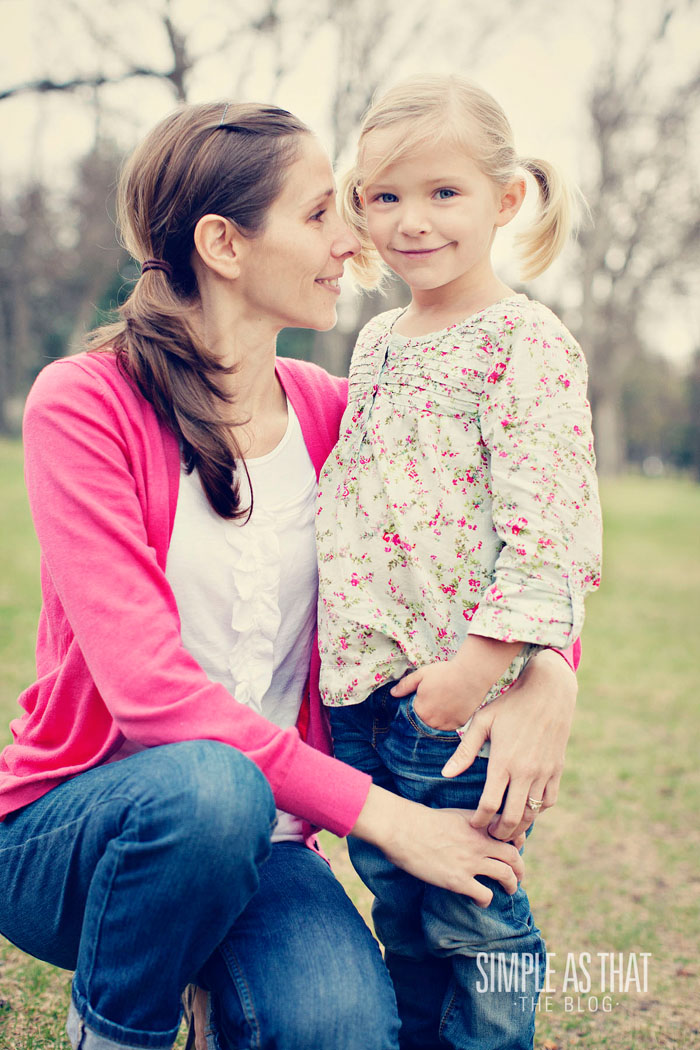 I'm embracing the camera this week with my sweet Addie girl. She's had a rough go the last couple of weeks with a little backyard accident involving a gate that ripped her big toenail off. It was so sad.
She's been healing up so quickly and it makes me so happy to see that sweet smile of hers!
Need a few ideas of photos you can take with your kids, download my FREE Embrace the camera photo checklist! It's filled with 50 photo ideas and photography prompts designed to help you get in some photos with your cute kiddos!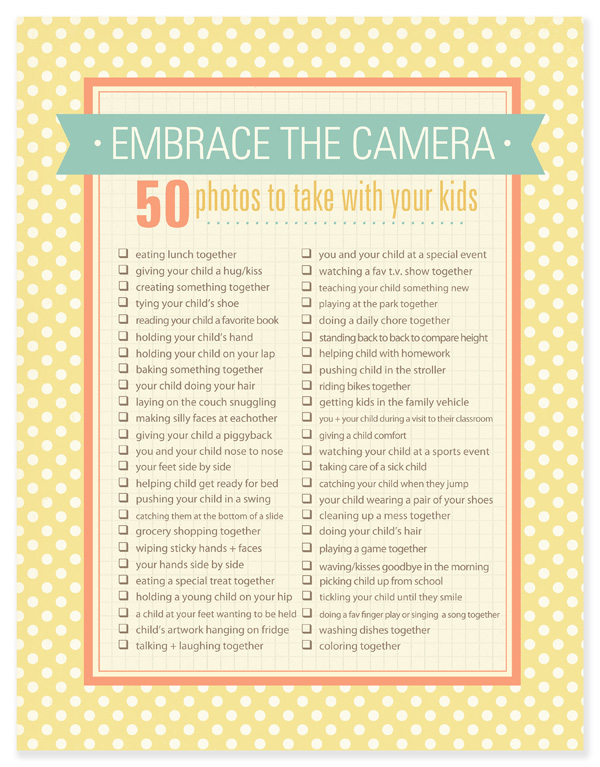 Have a great day everyone!