5 Tips for a Clutter Free Craft Space – keep your crafty clutter under control with these simple tips. As you free up your craft space you'll find more room to be creative!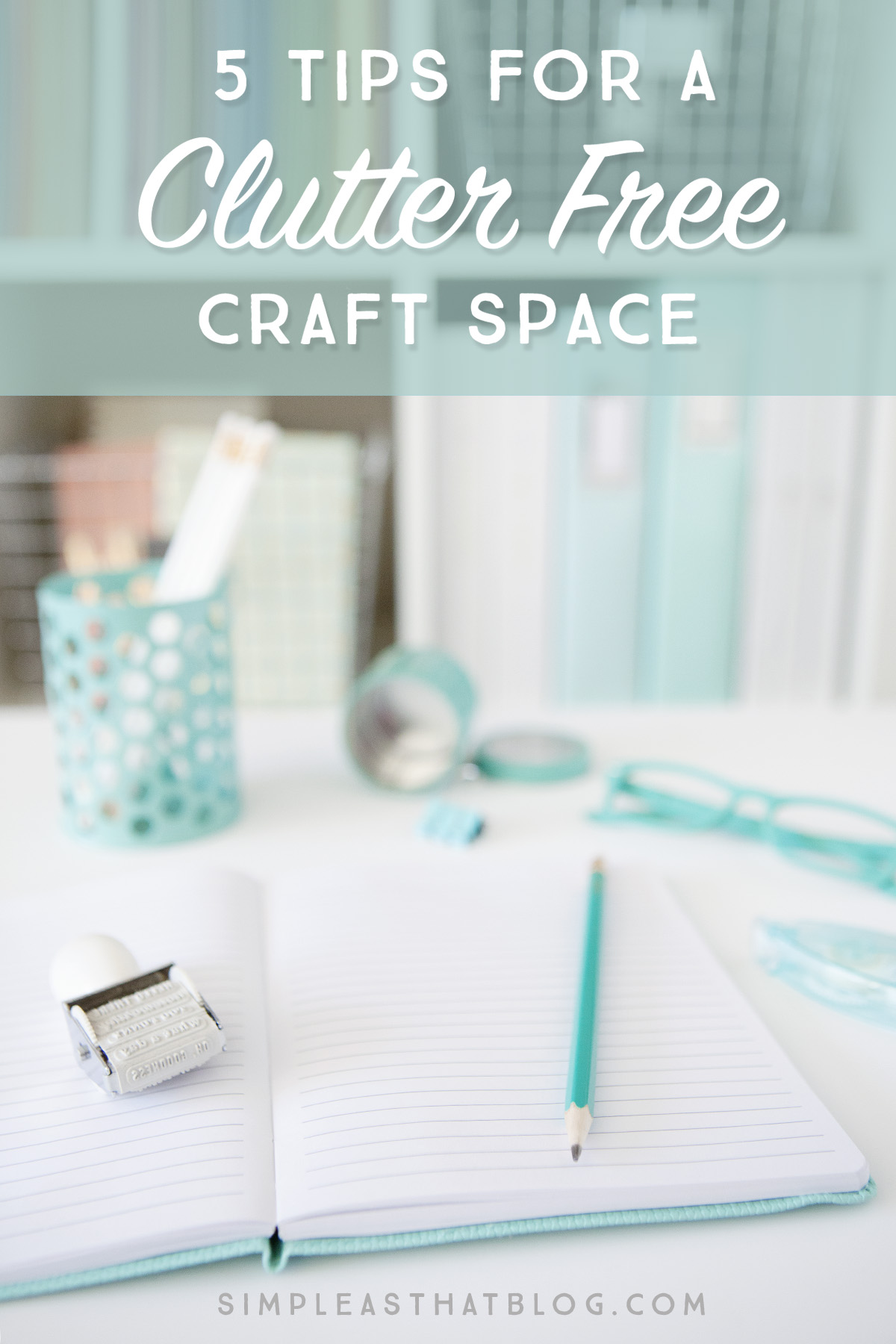 With the new year approaching I've been in a cleaning and organizing frenzy. We've been hauling the junk out of our house by the garbage bag full and it's been so great! The last space I have to work on is my craft room and I saved this one for last because it's a doozy.
I titled this post "Tips for A Clutter Free Craft Space" but that in no way means my craft room is clutter free. At the moment, it's quite the opposite but when I'm following these tips regularly I'm able to stay on top of my crafty messes and this in turn inspires me to be more creative!
1| Control the impulse to collect. I don't have a very big craft space so controlling what I purchase is essential. I simply don't have the room to store a lot of stuff. I've come to realize that the less I own in the way of craft supplies (or anything else for that matter) means less to organize, less to store and less to keep tidy. I typically purchase supplies that I need for projects as I'm working on them and only keep stocked up on craft essentials. I've bought too many items that seemed like a great deal at the time and that I thought I'd use in a future project only to have them collect dust in a forgotten bin in my craft room.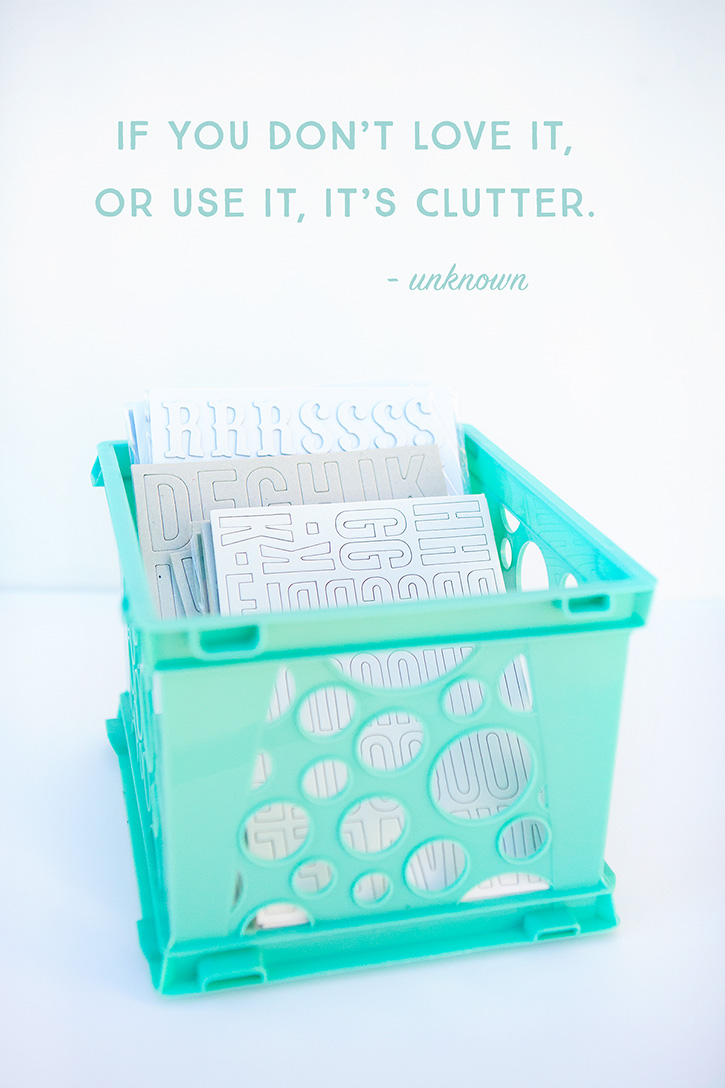 2| Reevaluate regularly. Going through supplies regularly to remove things you aren't using or that have expired or no longer work and tossing them frees up space for new supplies. If you don't love it or you don't use it on a regular basis it's clutter and you don't need it in your creative space.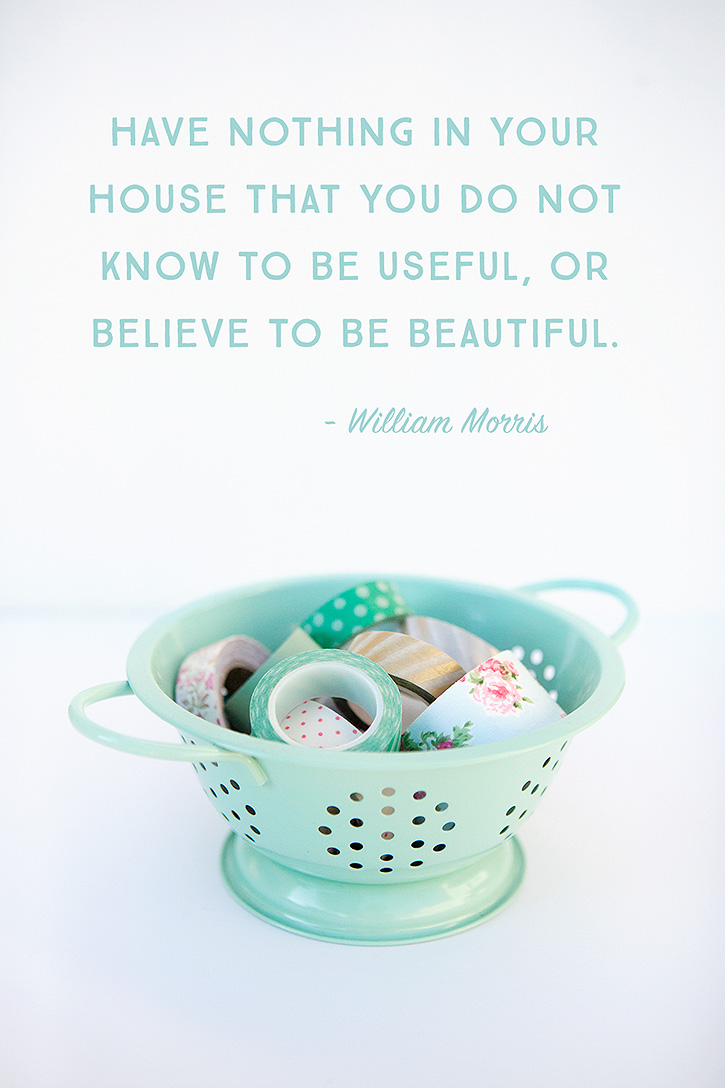 3| Clean as you go. This is a hard one for me, but when I clean up the mess from a craft project as I go along it helps so much in avoiding that overwhelming mess that sometimes hits and is hard to recover from at the end of a big project. I'm a huge believer in using a timer to stay productive and as I'm crafting I'll set a timer for 5-10 min to do a quick little tidy up. It only takes a short time, but saves BIG on the mess at the end of a project.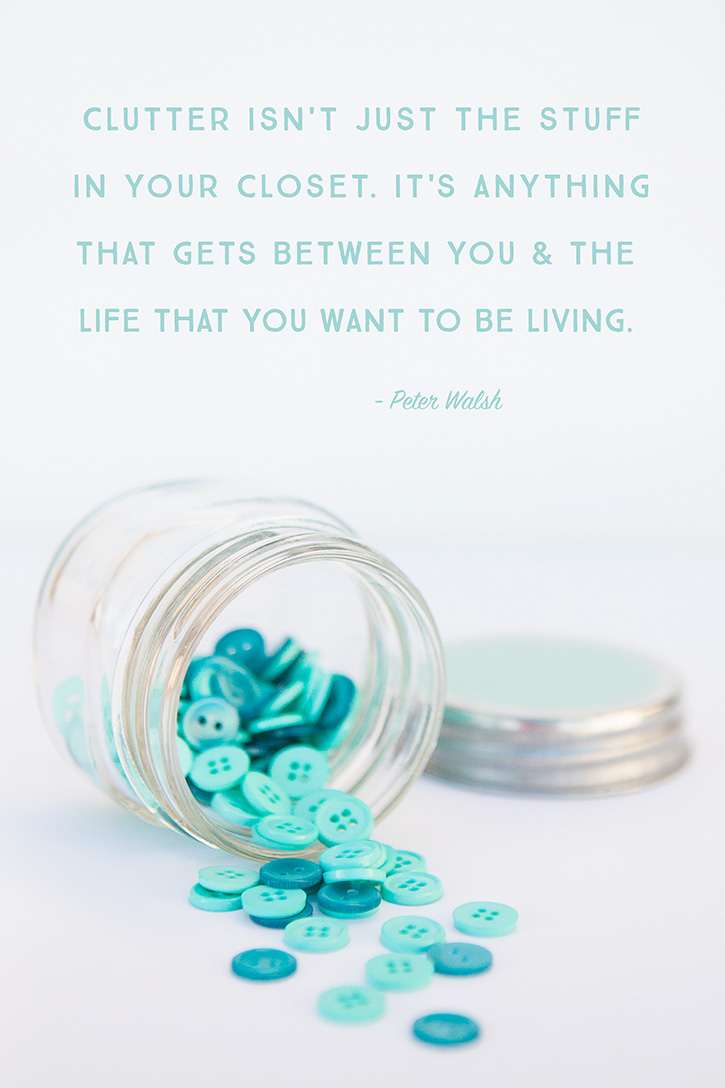 4| Have a designated space for everything. When you have a designated space for all your supplies it's easier to put things away as you use them. I keep my supplies in wire baskets and clear plastic containers. I love to see what's inside of them. When I know what I've got and can see it easily I find that I use it more. I also avoid buying duplicate items simply because I don't know what I have. My label maker and these clear 4×6 photo containers (below) are two of my top organizing items when it comes to keeping my craft supplies organized and in their rightful place. These little containers are available at Michaels and are the perfect size for storing small things like stamps, ribbons, buttons, etc.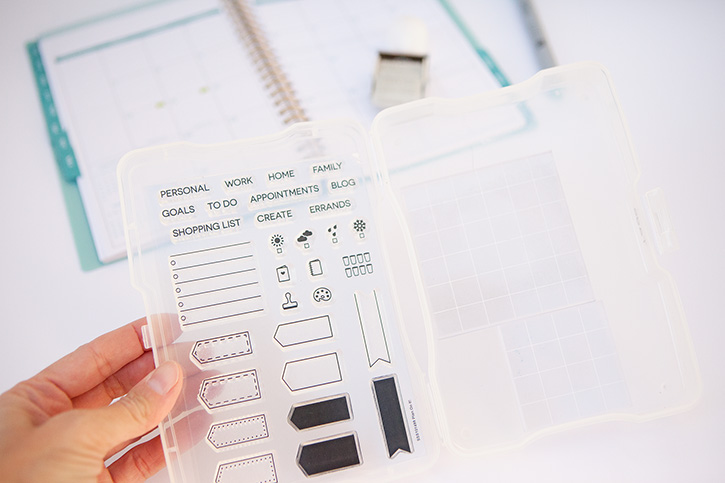 5| Use a collection bin. Putting things away as you use them isn't always as easy as it sounds especially when a crafty project stretches on for a few days or weeks until it is finished. One things I do is use a collection bins to store project specific items until they can be put away in their proper space. They all collect there while they're in use then once I wrap up a project they're all in one place and can be put away easily.  
Inspired to organize your own space? Start the year off right! Michaels has tons of products and storage supplies that can be used to decorate and inspire creativity in any room of your house or office.
Michaels just launched a new line of storage and organization product called Cre8ted Spaces available in stores now and it has tons of different colors, bins and office supplies – with more than 300 new items in 4 coordinating colors, you have to check it out!
If you don't know where to begin, you can always take a look at some of the fun storage projects on Michaels.com or the other 49 makers' ideas on The Glue String for tips on designing, organizing and decorating their favorite places!