If you're looking for a few new classic titles to add to your Christmas library here are 50 Fabulous Christmas Books for Kids. These books are some of our all-time favorites!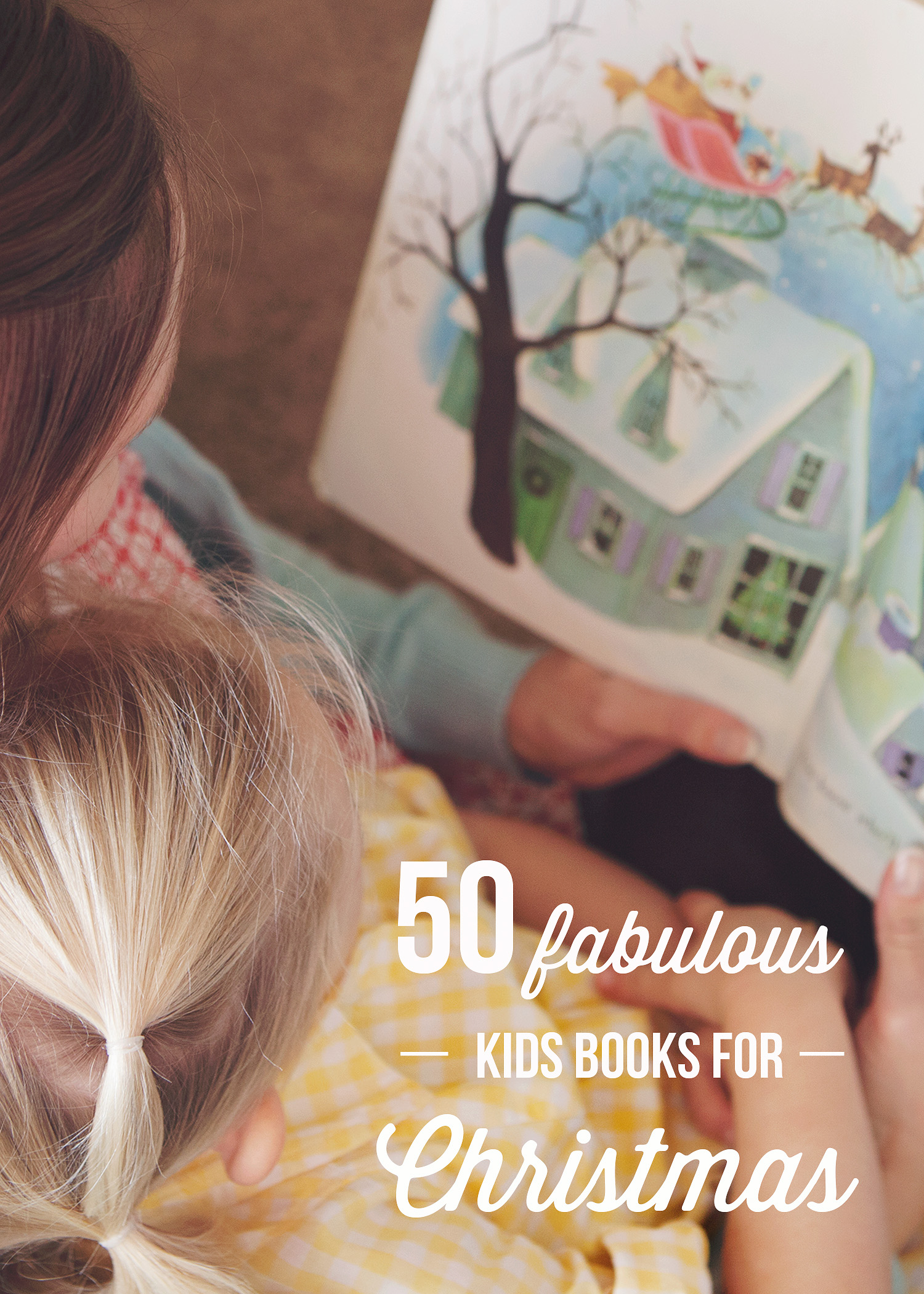 A favorite holiday tradition in our family is our annual Christmas book countdown. Every year at the end of November I wrap up 25 of our most loved Christmas books.  The kids take turns opening one each day in December leading up to Christmas. We have many fond memories of snuggling up on the couch together to read the days book by the light of the Christmas tree.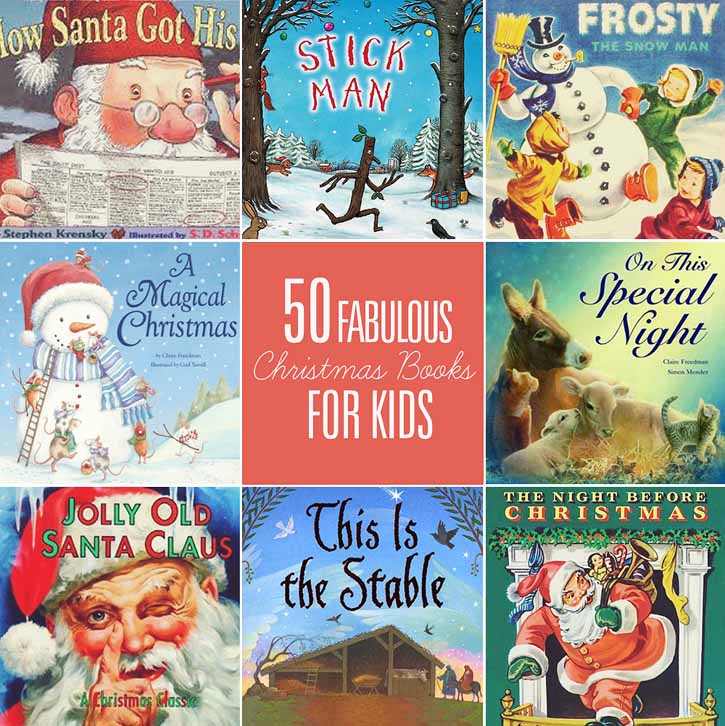 Each year I go in search of one or two darling books to add to our ever growing collection of Christmas favourites. I'm picky about what titles I pack away with the holiday decor at the end of each year, so I am slow and deliberate about the books I choose to purchase. We first borrow them from the library to test them out or follow up on recommendations from friends by browsing at the book store.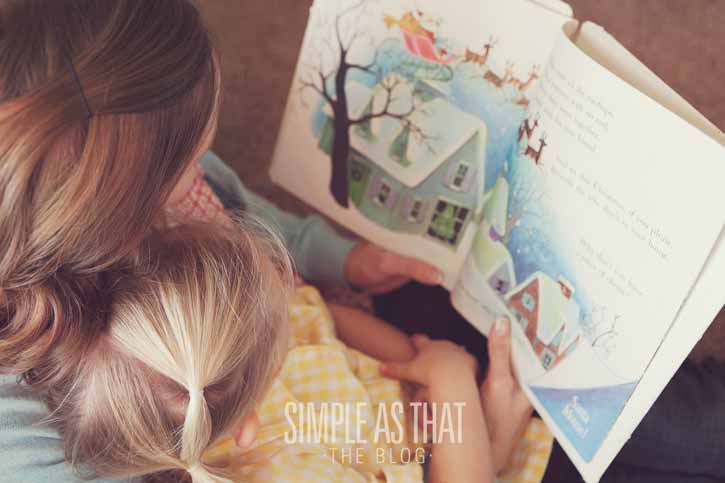 For the past few weeks I've been researching children's Christmas books online and borrowing them by the bag full from the library! Below you'll find our list of 50 fabulous children's books to read this Christmas. They include some of our current favs, ones we plan to read soon and ones I can't wait to purchase for the kids!
Enjoy our list and if you have any more titles to add I'd love for you to share them in the comme
nts! 

Scroll down to the bottom of this post for a printable list of all 50 titles.

You can download a printable list 
here
 of all 50 Christmas books to tuck in your purse for the next time you're at the  library or local bookstore!
I hope you have as much fun exploring this list as I had putting it together!
Does your family have a favourite Christmas book that's missing from this list? Be sure to leave a comment and tell us what it is!
 If you liked this post you might also enjoy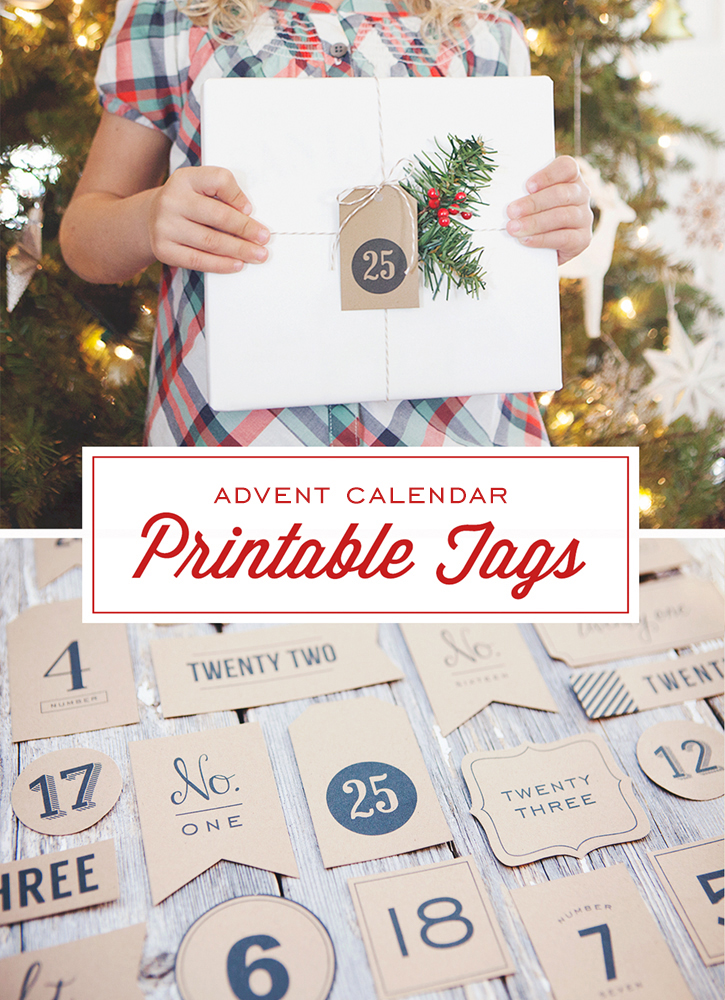 This post contains affiliate links, see my full disclosure policy 
here
.