Get to know Dad this Father's Day with my FREE printable All about Dad Questionnaire!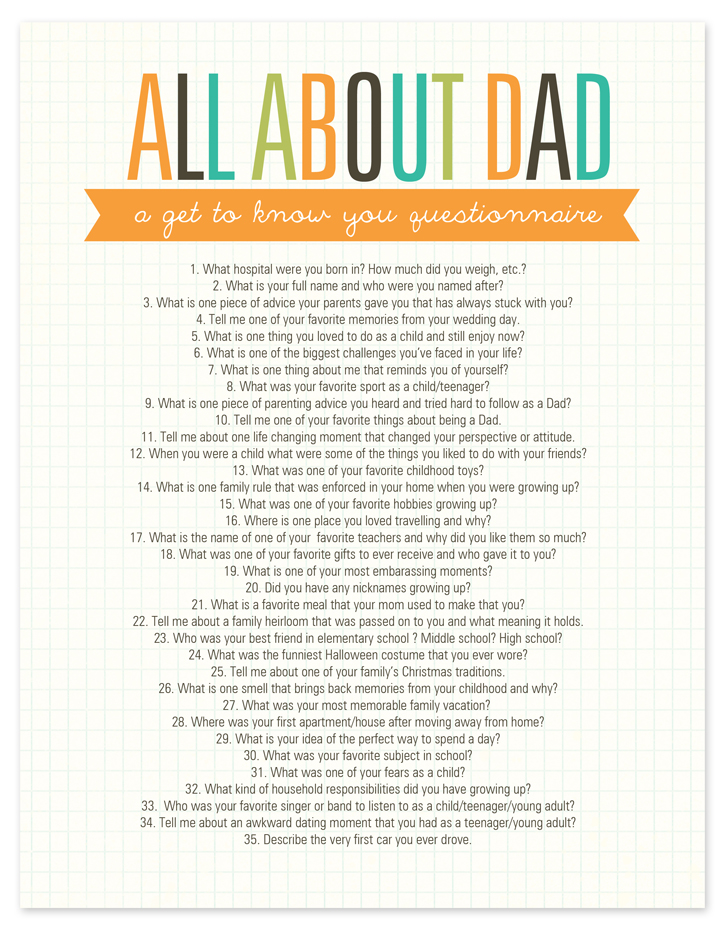 Ways to use the All About Dad Questionnaire:
1. Sit down and have an interview with Dad/Grandpa, write down his answers in a notebook.
2. Email the questionnaire to Dad/Grandpa and have him write his responses in a return email.
3. Ask Dad/Grandpa these questions while video recording his answers.
4. Use Dad/Grandpa's answers to create a mini album all about him.
5. Include the questions in a journal, give it to Dad/Grandpa for Father's Day
 and have him write down his answers.
Having Dad/Grandpa share their answers to even some of these questions is such a great way to get to know things about them you may not have known before. Even if some of the questions are tough, they're sure to get them thinking and bring up special memories they can share with the whole family! 
I hope you enjoy this fun Father's Day printable! 
Check out this simple Father's Day gift idea I shared earlier in the week. These Father's Day photo bookmarks are so fun to make and are sure to put a smile on Dad's face!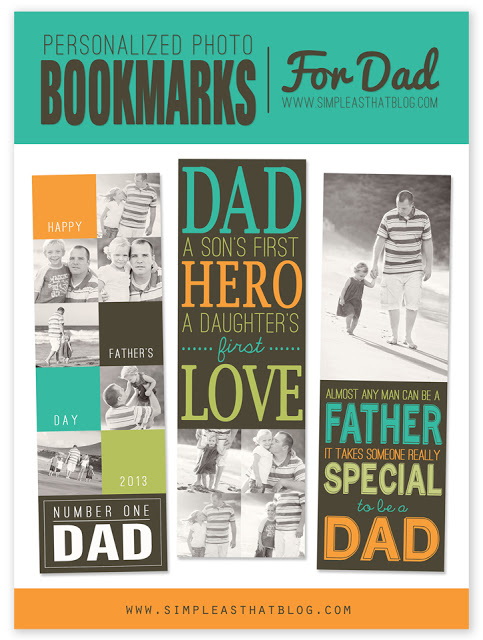 Stay tuned next week when I'll be sharing a Father's Day mini album idea. I'll have some free digi templates available that you can use in conjunction with the All about Dad Questionnaire to create another meaningful Father's Day gift!