Fall is for comfort food and this chocolate chip cookie recipe is an all-time family favorite that we make at our house often. There's nothing quite like a soft, melt in your mouth chocolate chip cookie and this tried and true recipe is one I turn to time and time again.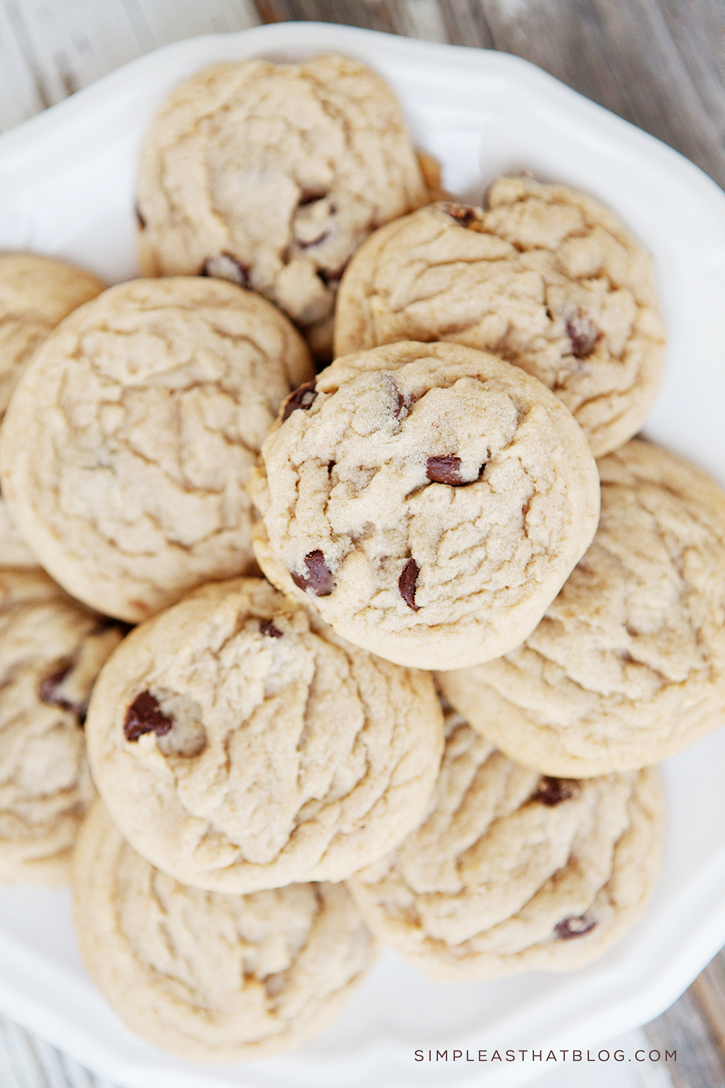 I've been following this particular chocolate chip cookie recipe since I can remember. It was introduced to me by a friend in high school and I have fond memories of making these cookies together after school at her house. From the first time I tried them, I was hooked and this is the recipe I've been using ever since.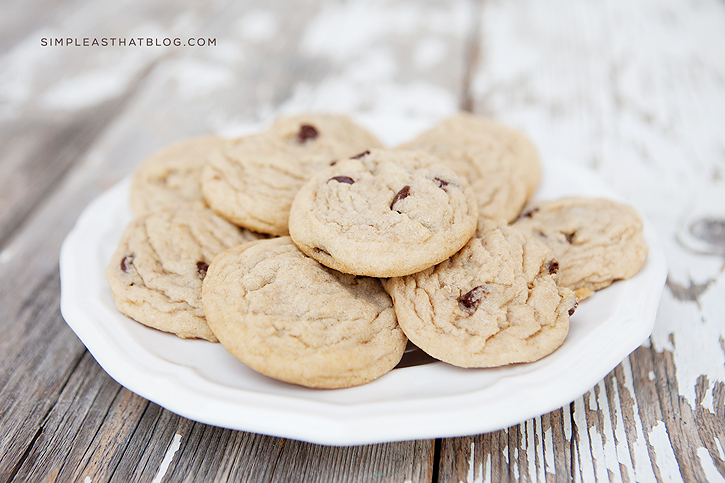 This is one of the recipes I took with me when I moved away for college and I baked these cookies often when friends were over or I was craving a little taste of home. I'm a little sentimental about this recipe, if you can tell, but it's not just because I associate these cookies with many fond memories. These cookies are my all time favourite because they taste SO good! I've tried many different chocolate chip cookie recipes through the years but I ALWAYS come back to this one!
All time Favorite Chocolate Chip Cookies Recipe
Ingredients
1 cup butter or margarine
½ cup sugar
¾ cups brown sugar
1 egg
2 tsp vanilla
2¼ cups of flour
1 tsp baking soda
½ tsp salt
2 cups semi sweet chocolate chips
Instructions
Cream butter and sugar. Add remaining ingredients and mix well.
Bake at 350 degrees for 8-10 minutes. The secret to soft, chewy cookies is not to over cook. I typically bake my cookies for 8 minutes, sometimes only 7, depending on the oven.
Makes 2 dozen cookies.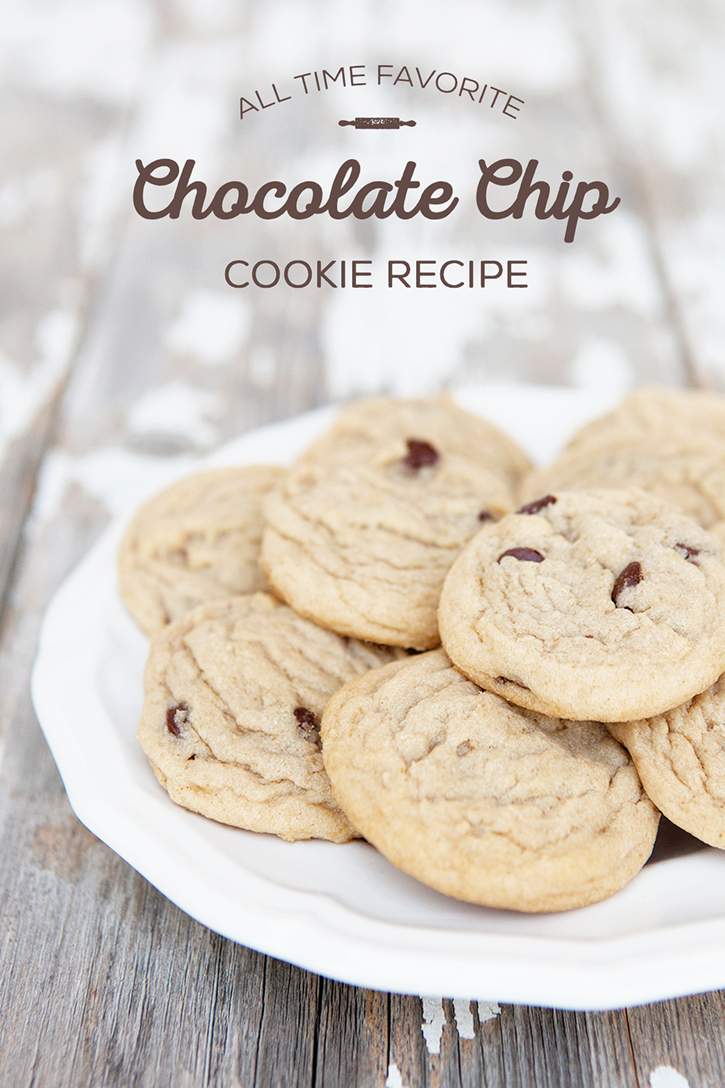 For more simple recipes for you and your family to enjoy check out these posts.
Easy Chicken and Stuffing Casserole