Happy Sunday everyone! Just popping in to share a favorite scripture and printable with you! I'm excited to make this a new tradition the first Sunday of each month, as a group of blog friends and I join together to #sharegoodness!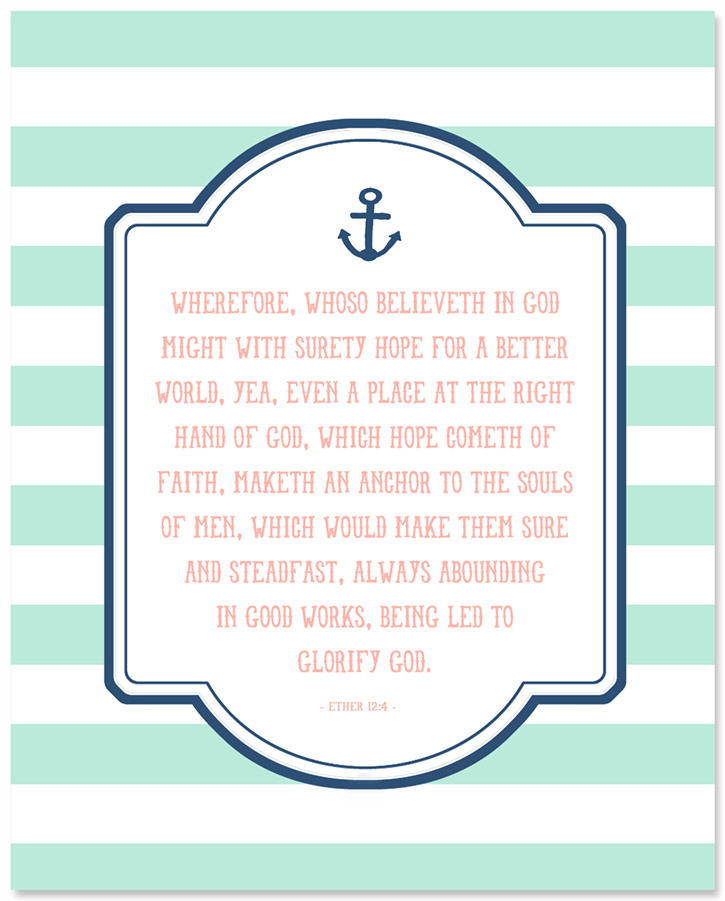 During family scriptures one morning this week, we read this verse.
"Wherefore, whoso believeth in God might with surety hope for a better world, yea, even a place at the right hand of God, which hope cometh of faith, maketh an anchor to the souls of men, which would make them sure and steadfast, always abounding in good works, being led to glorify God." – Ether 12:4
I love this scripture so much, I wanted to turn it into a printable that I could pin up on the fridge where I could read it often. We all have struggles and as I've dealt with the things that have come my way, it's been my hope in the Savior that has gotten me through and brought me peace, even in the most difficult times.
You can download an 8×10 or 3×4 printable of the scripture by clicking the link below.
Hope, an Anchor to the Soul Printable
This talk by Elder James E. Faust focuses on this message of Hope and is such a powerful testimony to me of the love the Savior has for each of us and in it he shared this quote by Samuel Smiles:
"Hope is like the sun, which, as we journey towards it, casts the shadow of our burden behind us. Hope sweetens the memory of experiences well loved. It tempers our troubles to our growth and our strength. It befriends us in dark hours, excites us in bright ones. It lends promise to the future and purpose to the past. It turns discouragement to determination."
I just love that and pray that as a new week starts I can find peace and comfort in my challenges and turn discouragement into determination through the hope I have in my Savior.
I'll be sharing more inspiring quotes the first Sunday of each month, so watch for those! In fact, check out a list of 8 more printables and uplifting messages from around the web at the bottom of this post!
If you're interested in more inspiration you may want to bookmark the Live it. Love it. LDS Pinterest board! This is such a great resource for  all things GOOD. It's a collective gathering of uplifting ideas. The place to find beautiful Christ-centered printables, wholesome activity ideas, LDS inspired decor, DIY projects and more! It's a faith filled board where you can go to be inspired and uplifted and I hope you'll follow along as we pin daily!
Here's a listing of more  free printables you can find here at Simple as That. I've shared a lot of my favorite quotes turned pretty printables on the blog through the years, so check 'em out! Have a wonderful Sunday everyone! 🙂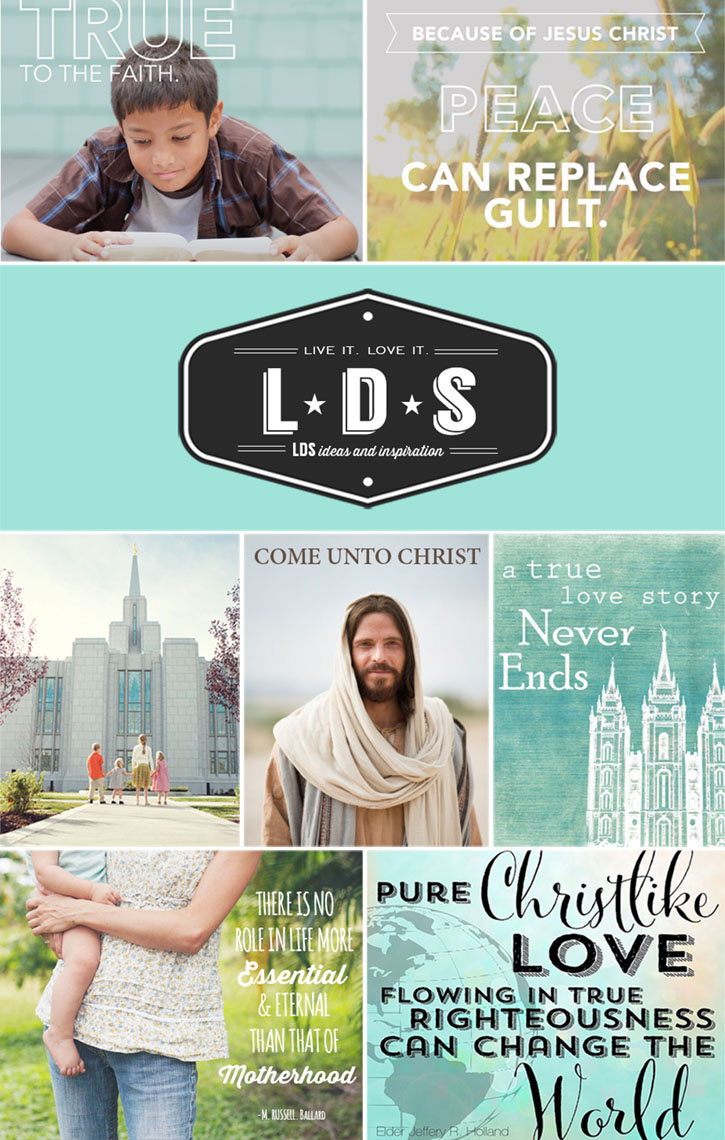 More goodness to be found on the web this week:
Joy in the Journey | To Lift and Inspire
Kindness Begins with Me | Kristen Duke
Bear it Well | The Crafting Chicks