Hello everyone. It's Annika here, checking in to spread some Spring vibes. It is officially Spring now, but I have to admit it is not looking much like it here in Denmark. I'm not one to get those winter blues, but today is really grey and wet and I'm starting to long for those sunny strolls in the garden. Nonetheless I do love all the imagery the magazines sprinkles of a promising season to come, and let's not forget all the little Spring bulbs that are starting to find their way out of the cold dirt. I always feel like I found little sparkling gems, when I stumble upon those tiny Spring flowers.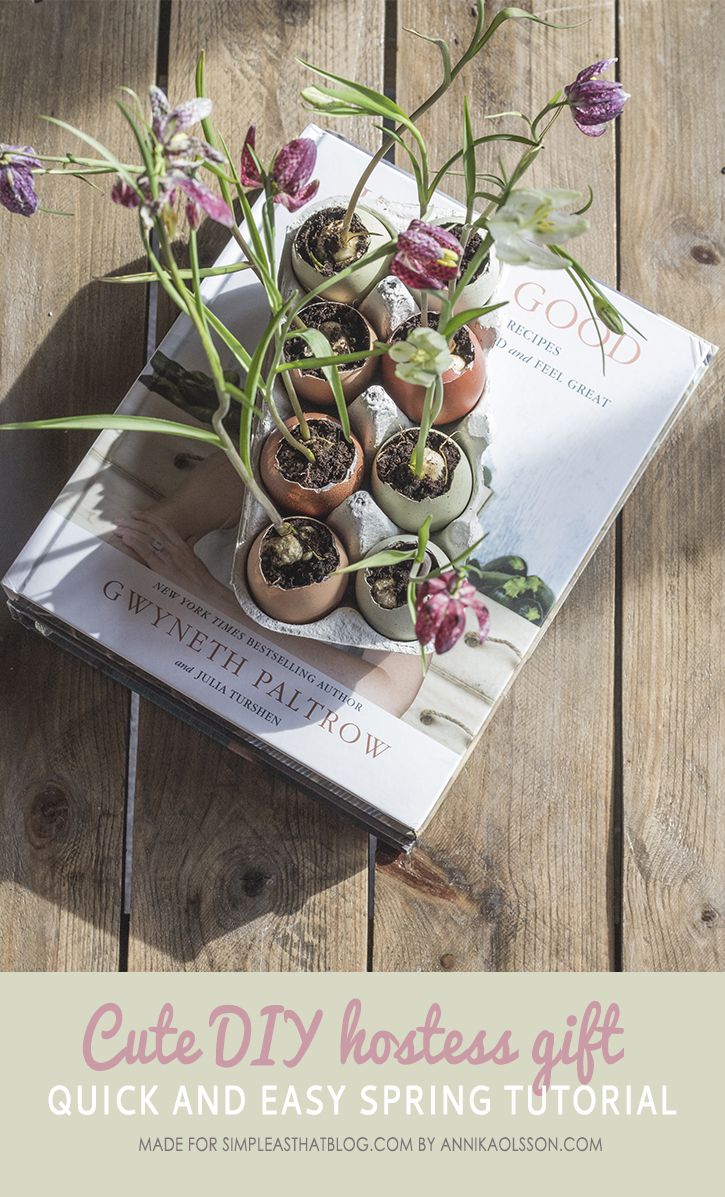 Today's simple project is sure to create some Spring vibes. I have created an easy DIY hostess gift tutorial for you and since Easter is not far away,  I thought incorporating eggshells would make it a pretty versatile project to create for throughout the month of March.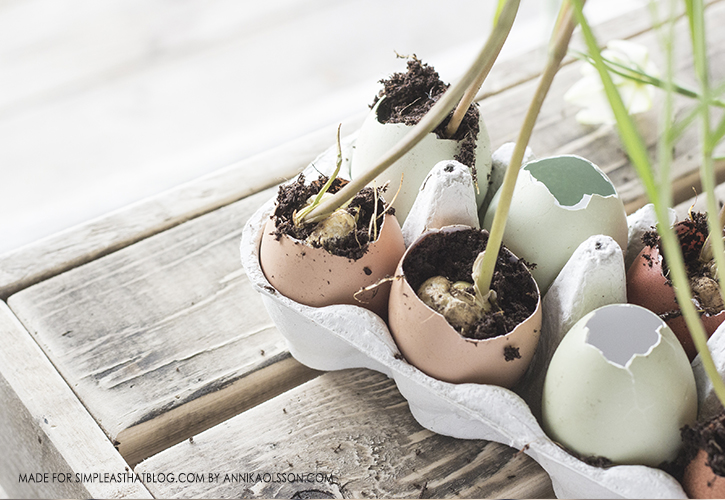 Basically for this project, I have planted Spring bulbs in empty eggshells and put them in an egg carton. If you choose to give this as a gift, the spring bulbs can still be transferred to the garden, while staying in the eggshell. There are really good nutrients in the eggshell, so it's pretty practical, too. Also, an alternative could be starting your vegetable seeds and adding them to eggshells to give as a hostess gift, ready to be planted into the garden. Either way, it's a cute and useful gift to give.
You'll need the following materials.
– empty eggshells
– spring bulbs
– egg cart
Follow the steps outlined in the image below, to create a quick and easy hostess gift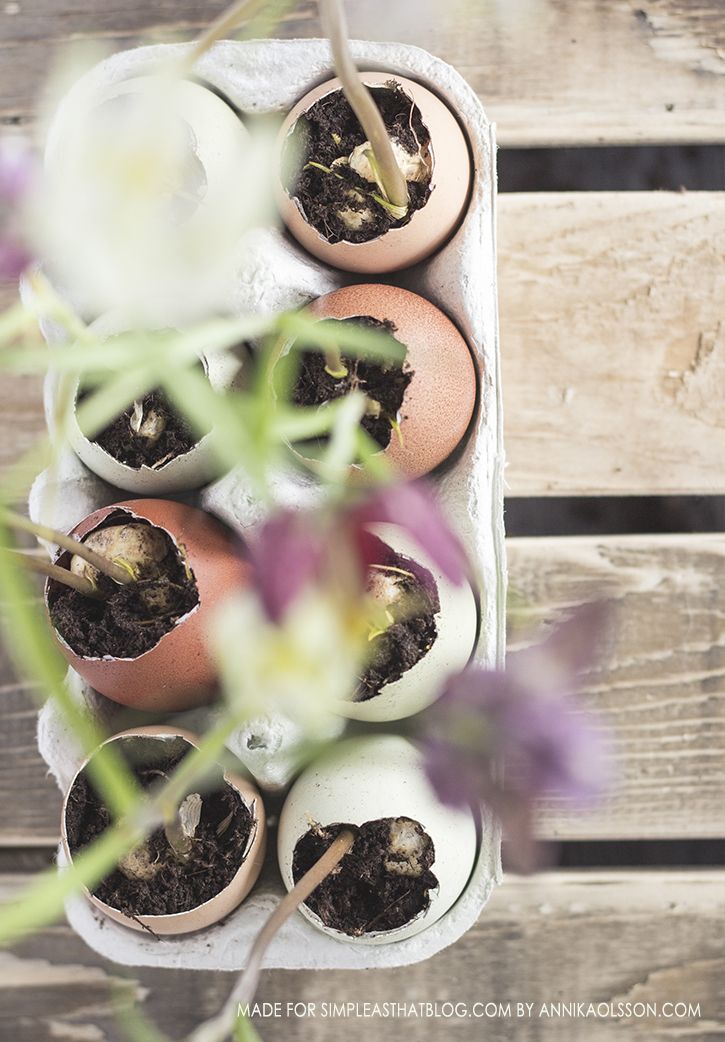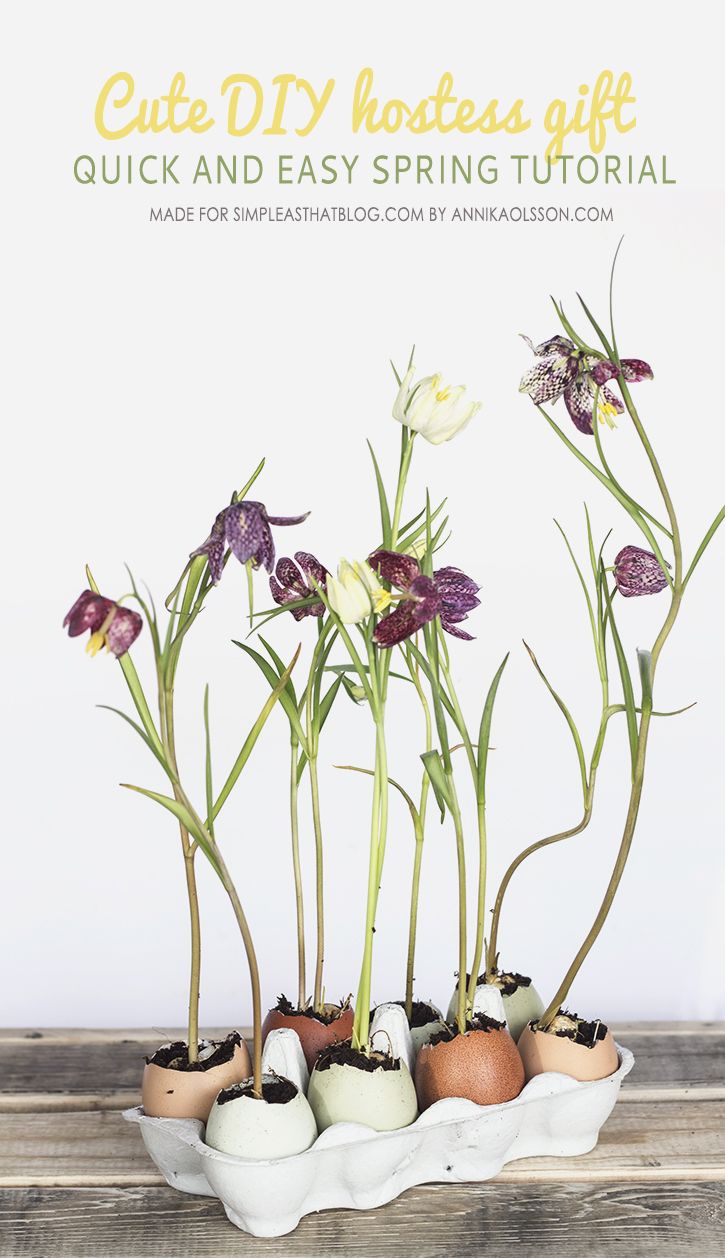 I hope you enjoyed this little spring project.
Stop by my blog to find spring and Easter printables.
Have a great week!
Annika