Easy Corn and Vegetable Chowder – this soup is one of my go-to dinner recipes when I need to throw something together in a hurry. I love how easy it is to prepare and that's it's packed with healthy vegetables!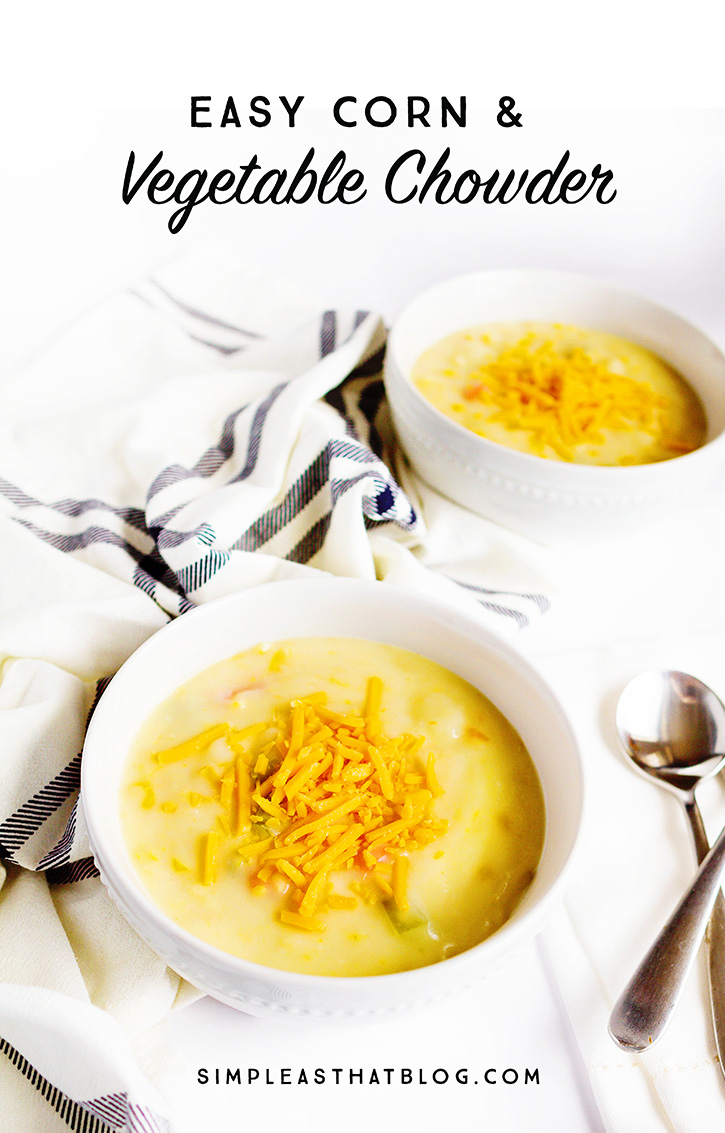 My mom used to make this soup and it has become one of my children's favorites, just like it was mine when I was growing up. I love the fact that this soup can easily be made with ingredients I have on hand and that it's quick to prepare.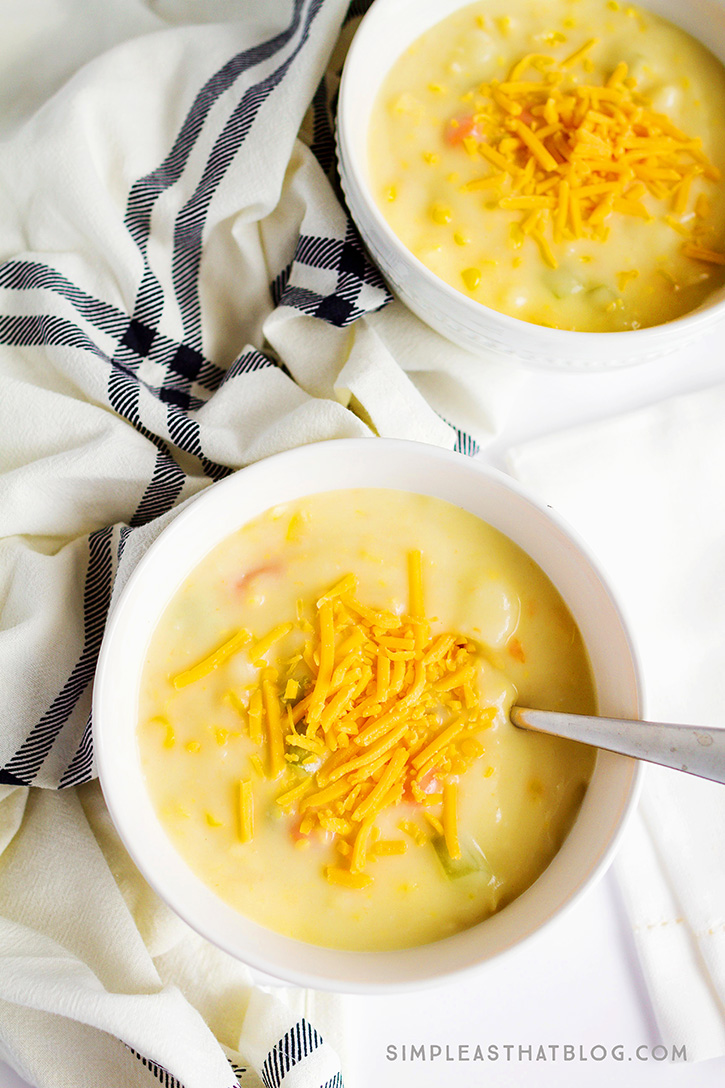 Corn Chowder
Ingredients
2 cups water
1 cup carrots
1 ½ cups diced potatoes
½ cup chopped celery
1 can creamed corn
¼ cup butter
2 cups milk
¼ cup flour
Instructions
Cook vegetables in water with salt for 10 minutes.
Bring last three ingredients to a boil or cook until thick.
Add vegetables and water to white sauce.
Add 1 can of creamed corn.
Serve topped with grated cheese.
This soup doesn't take long to prepare. You simply chop your vegetables – we use celery, carrots and potatoes. Boil in 2 cups of water for 10 minutes or until tender. Do not drain.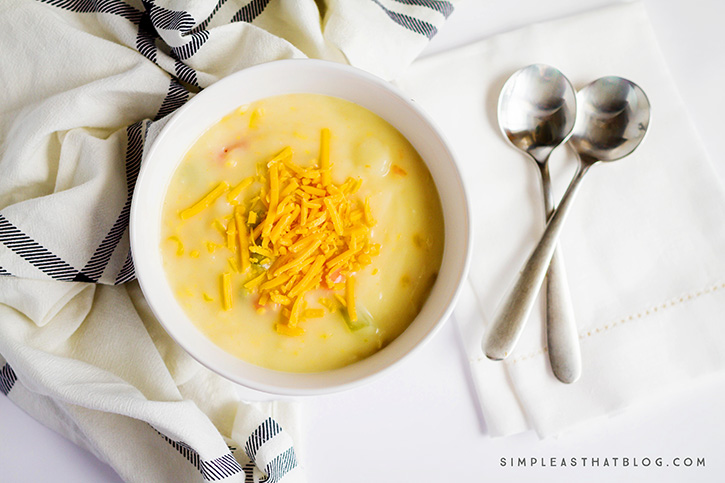 Melt 1/4 cup of butter in a pot. Slow stir in 1/4 cup of flour. Mix well and slowly add milk. Cook until thickened then add vegetables and water. Mix well and it's ready to serve.
Additional toppings
This soup is perfect topped with grated cheese and would also be tasty with a sprinkling of chopped bacon and/or chopped green onions.
More Simple Dinner Recipes
Slow Cooker White Chicken Chili
25 Simple and Delicious Slow Cooker Recipes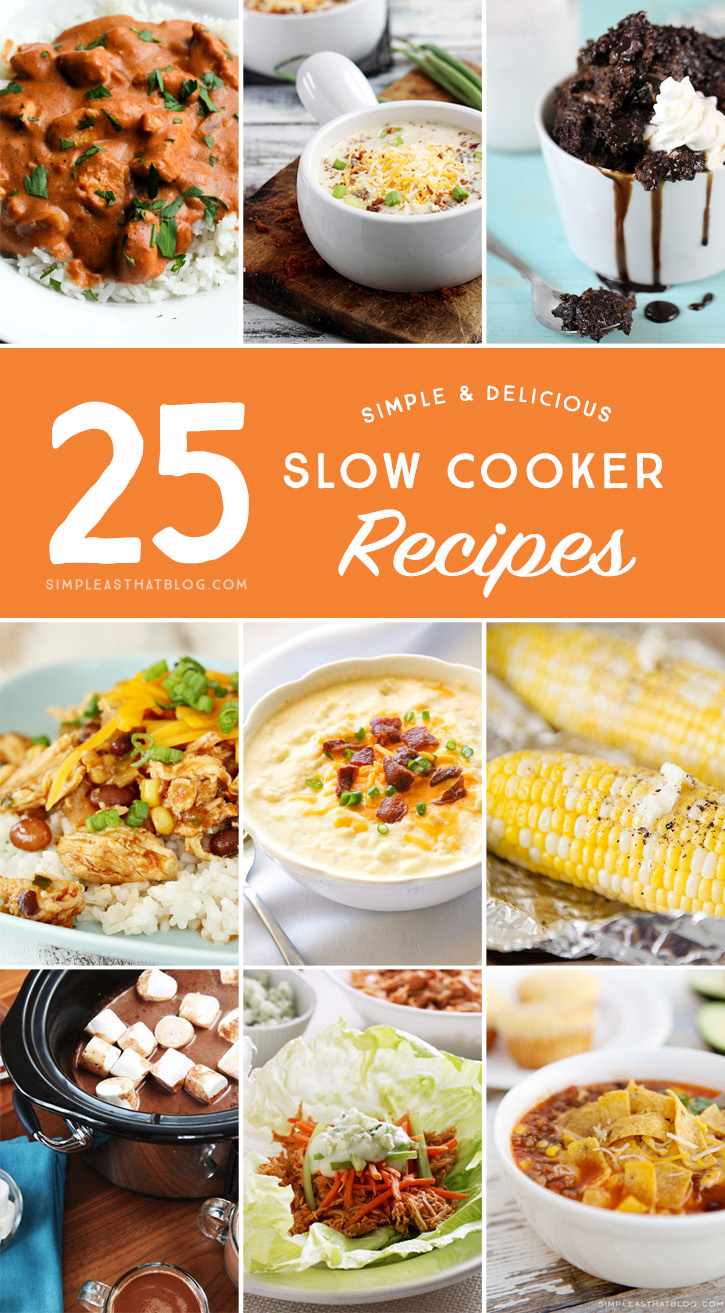 Creamy Cauliflower Alfredo Sauce