These easy Lemon Pie Squares offer the delicious taste of Lemon Pie, without the fuss!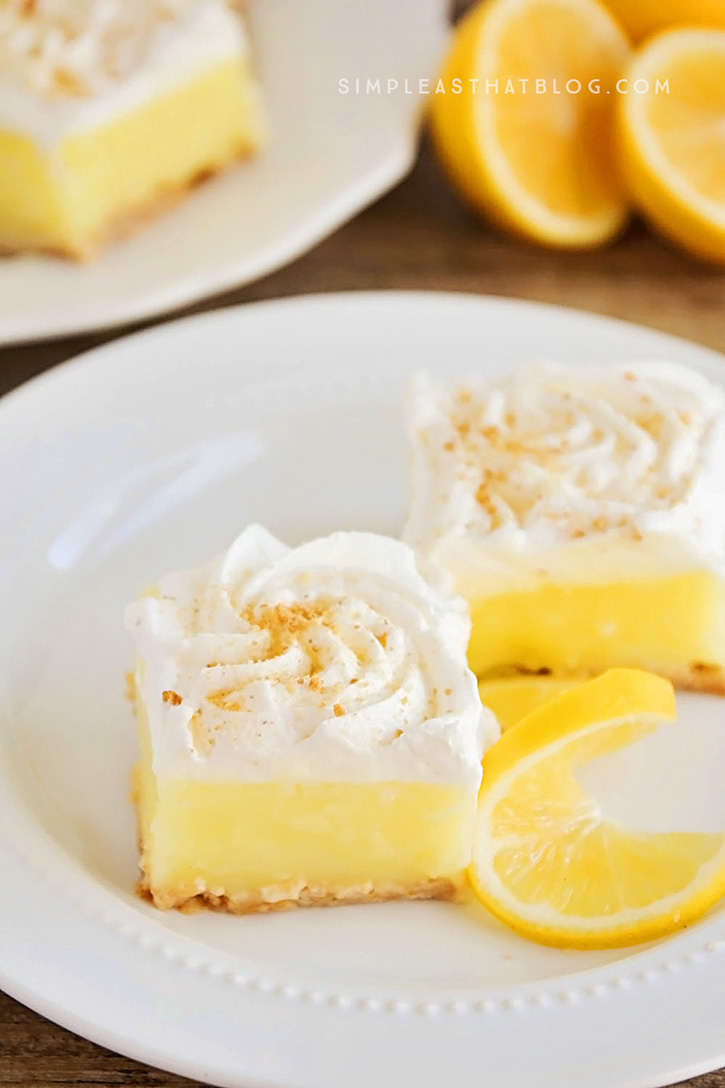 I'll be the first to admit that I have a tiny bit of a lemon obsession! With Spring here and Summer well on it's way, I've had lemon on the brain. I shared this recipe for Lemon Fluff recently and now I have another simple lemon dessert recipe for you!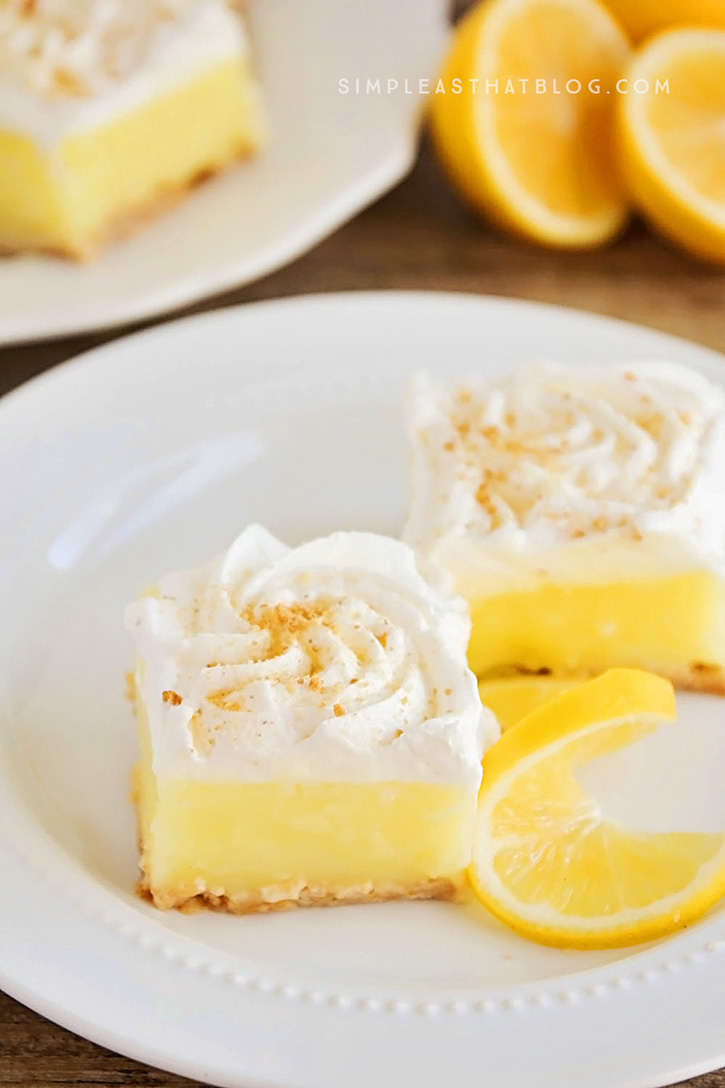 These lemon pie squares are no-bake and the list of ingredients is short, which makes them the perfect dessert for large group gatherings or when you need something sweet but are short on time to prepare!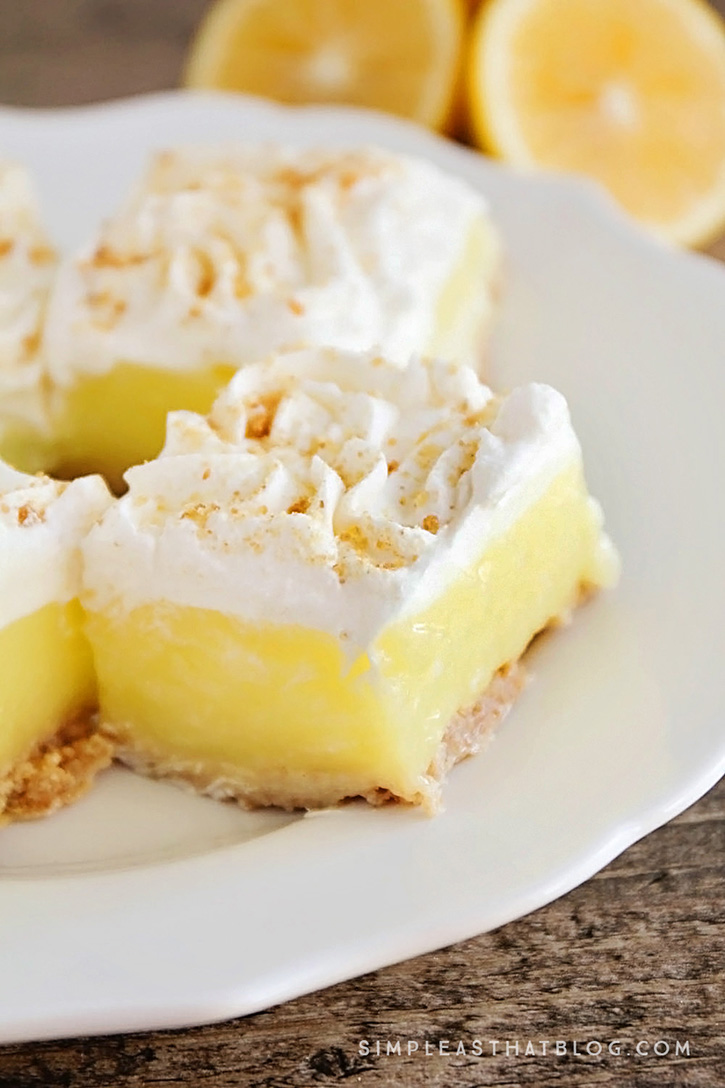 Lemon Pie Squares
Ingredients
2 envelopes cook & serve lemon pie filling
3 cups of graham cracker crumbs
12 tbsp melted butter
2 tbsp sugar
Whipped cream to top
Instructions
Prepare pie filling according to directions. Let cool in fridge.
Mix graham cracker crumbs with sugar and melted butter.
Press into greased 9" X 13" inch pan.
Pour filling onto crust.
Top with cool whip or whipping cream and sprinkle with graham crumbs.
Serve chilled.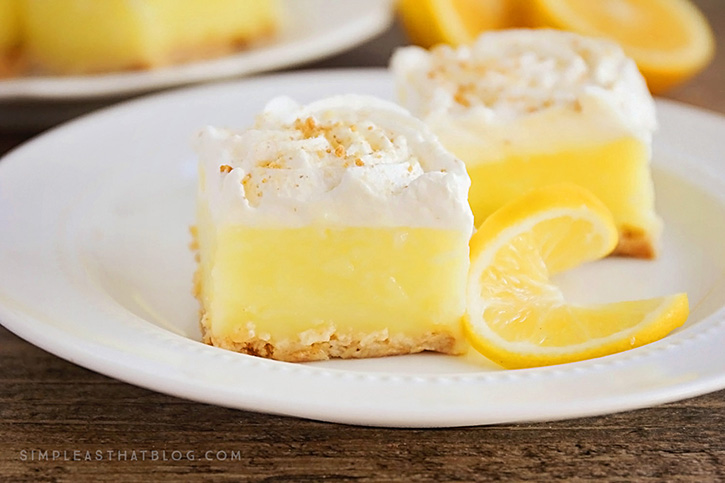 More simple and delicious lemon recipes