This Summer, Etsy embarked on its first-ever road trip in Canada! Take a peek at all the fun that was had in the video below!
You can read more details about the Etsy Road Trip Canada here and in case you missed this list in a previous post, here's a few of my favorite road trip inspired finds from Etsy!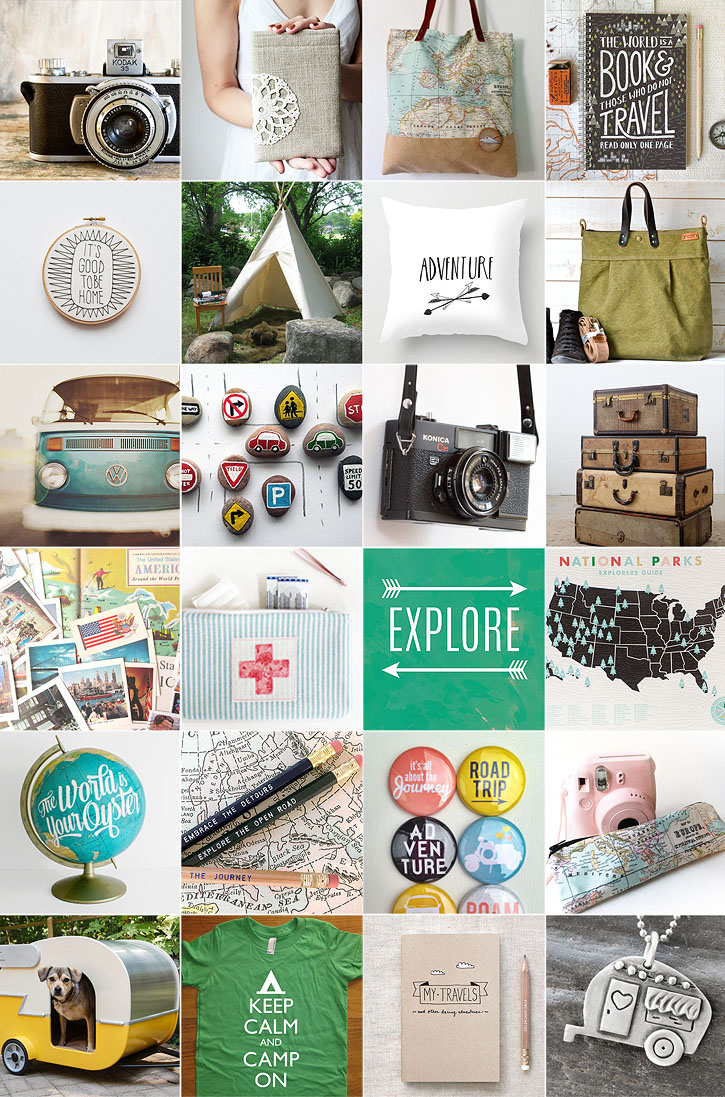 1. Vintage Kodak Camera 2. Rustic iPad Mini Case 3. World Map Tote Bag 4. Spiral Travel Notebook 5. It's Good to be Home Embroidery Hoop 6. Kids Play Teepee 7. Adventure Arrows Pillow 8. Green Canvas Travel Bag 9. Vintage VW Bus Fine Art Print 10. Painted Beach Stone Travel Magnets 11. Vintage Konica Camera 12. Vintage 30s Luggage 13. USA Paper Ephemera 14. First Aid Zipper Pouch 15. Explore Poster 16. National Parks Checklist Map 17. The World is your Oyster Painted Globe 18. Road Trip Series Pencils 19. Road Trip Buttons 20. Travel Pencil Case 21. Camper Doghouse 22. Keep Calm and Camp on Tee 23. Travel Journal and Pencil Set 24. Travel Camper Necklace
For more unique Etsy finds, follow the Simple as That Page on Etsy.