In this day of instant messages and overflowing inboxes, a handwritten card can mean so much. Sending heartfelt holiday cards is a tradition worth holding on to.
Be sure to scroll to the bottom of this post for an exciting giveaway from Artifact Uprising!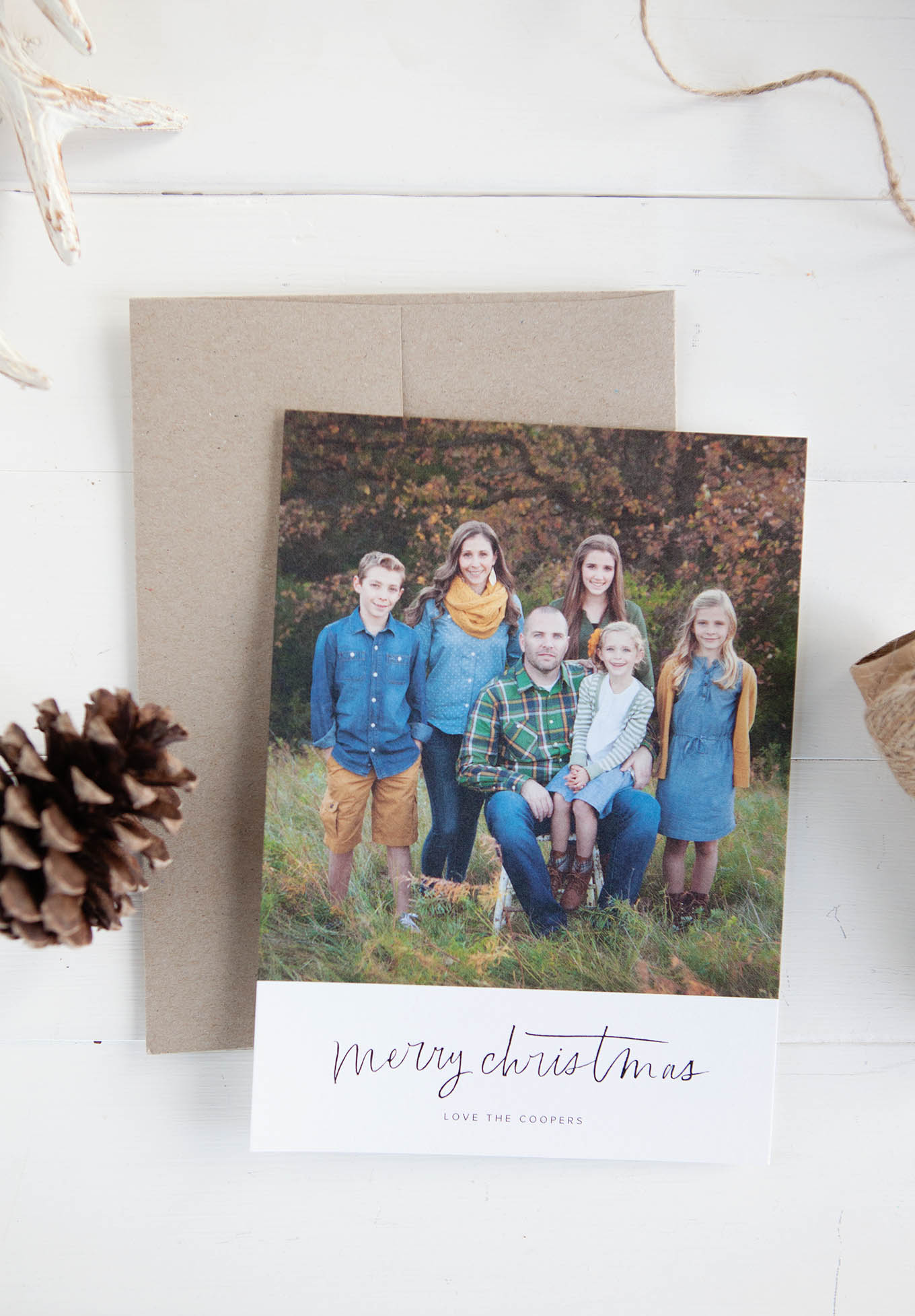 This year I've been making a conscious effort to slow down and minimize the holiday hustle. I want to enjoy a simpler holiday season and focus on what really matters most to our family. I've been carefully weighing some of our favorite traditions trying to decide which ones to keep and which ones we can let go for the sake of simplicity.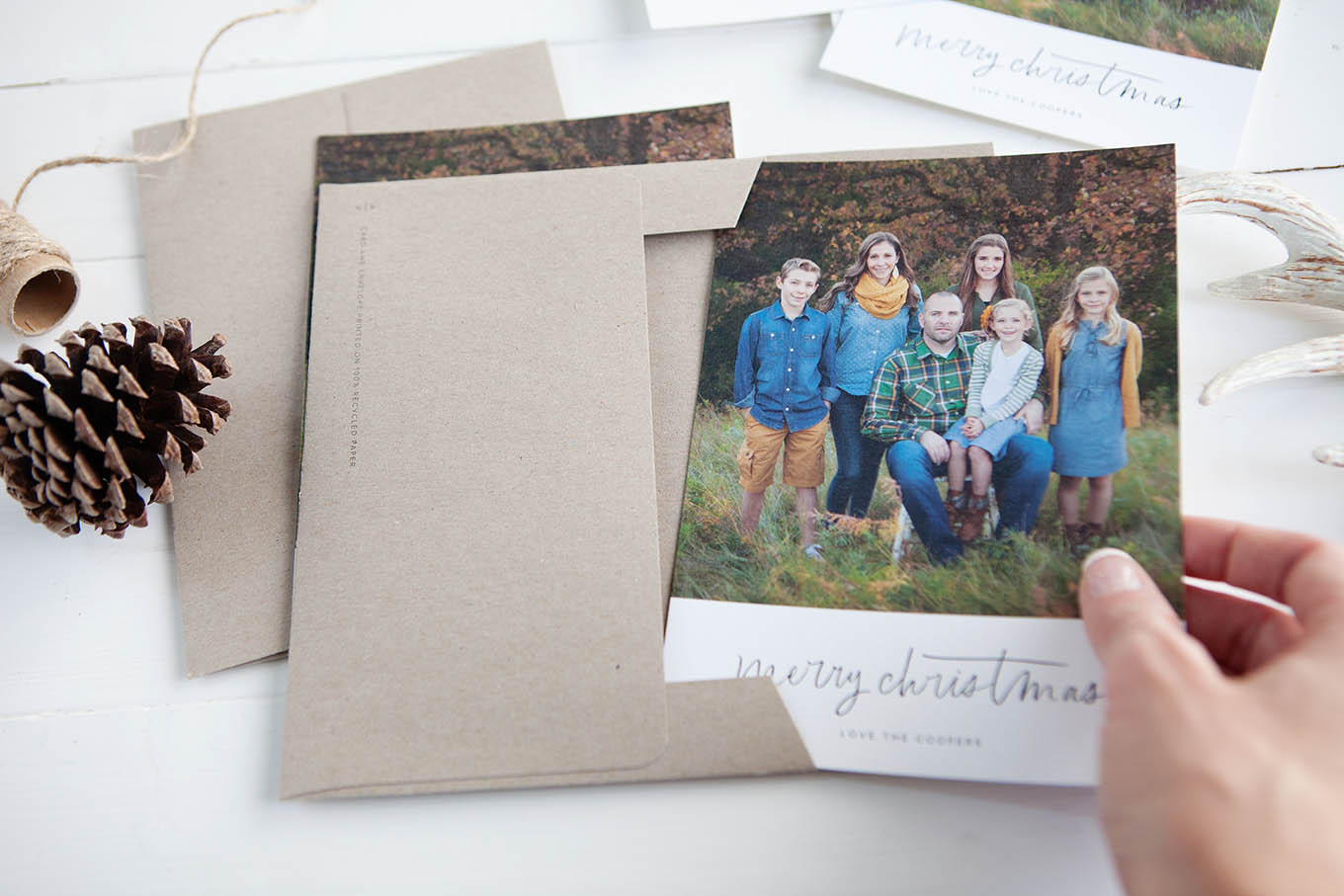 Heartfelt Holiday Cards Mean So Much
We typically mail out Christmas cards and I thought of saying no to sending them this year in order to eliminate one thing from my to-do list.
The more I thought about it the more I realized how much I love sending and receiving traditional Christmas cards. There's just something special about opening the mail and finding a warm greeting from family and friends.
In this day of instant messages and overflowing inboxes, a handwritten card can mean so much. Connecting with loved ones is so much more meaningful when done the old fashioned way – and so I decided that sending holiday cards was a tradition worth holding onto.
Remember to Keep it Simple
When it comes to holiday cards, there are so many choices available and that can become overwhelming. Elaborate, flashy or expensive cards aren't necessary to send our love.
If you want to send holiday cards this year, but the thought is overwhelming to you, my advice is to keep it simple. Pick one photo, pick one simple (yet beautiful) design and be done.
To the recipient it's the greeting and seeing your shining faces that means the most after all. It's not about beautiful typography or how sparkly your card is – it's about connecting with family and friends and letting them know you're thinking of them this holiday season.
Focus on What Matters Most with Artifact Uprising
The beautiful holiday card designs from Artifact Uprising characterize exactly how I want my holiday season to feel this year – simple, with plenty of white space,  purposeful – yet memorable in every way.
I picked this simple, hand lettered design and I'm so pleased with how beautiful they turned out. The focus really is on sending a message to friends and family that we love them, we're thinking of them and that we wish them all the best this Christmas!
Enter to win a $50 Gift Certificate from Artifact Uprising
Today I'm so pleased that Artifact Uprising is offering one lucky Simple as That reader the chance to win a $50.00 gift certificate to their beautiful site.
From meaningful holiday photo gifts to stunningly simple holiday card designs you're sure to find something pretty to spend it on. Good luck and a special thank you to Artifact Uprising for sponsoring this giveaway.