This is a sponsored post written by me on behalf of Nationwide Mutual Insurance Company. All opinions are 100% mine.
Nationwide provided us with information regarding its In The Nation blog post. 
We couldn't resist chiming in with our own essentials for the next time YOU hit the open road in an RV.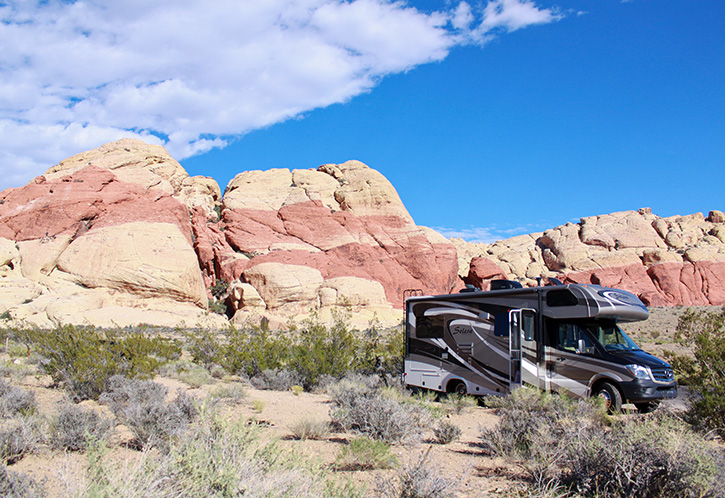 The first time our kids set foot in an RV, they were sold—hook, line and sinker.
Maybe you can see it on their faces?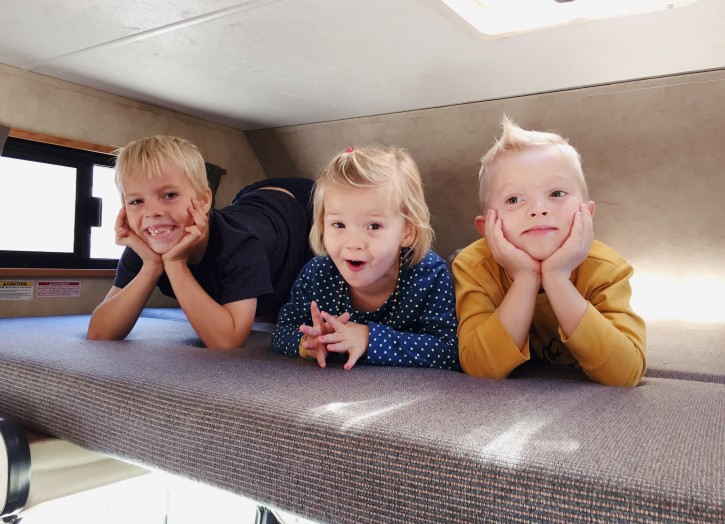 Ha!
They immediately named it the Big Prowler, and we spent the next few days exploring every nook and cranny of our 24-foot hotel-on-wheels—as well as the world around us. 🙂
We've picked up a few ideas from our trips in the Big Prowler, and I also recruited some RV-lovin' friends of mine to share their best tips too.
This list is perfect if you're new to recreational vehicles, whether you're renting one or you own. But even the long-timers might pick up a new idea or two! And for more items you don't want to forget, check out this list: What to Pack for an RV Trip: Don't Forget the Basics.
Enjoy!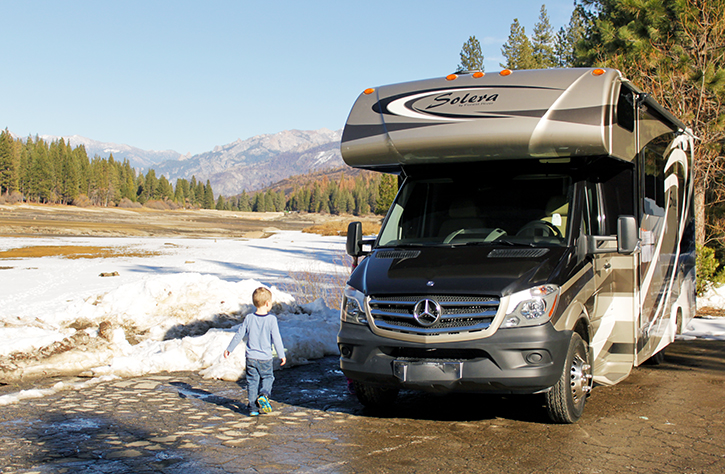 6 Things You May Not Think to Pack for an RV Trip
1. Makeup removing wipes.
If you're like me and can't settle in for the night unless you've washed your face, makeup removing wipes are so much easier when the sink and counter space you're using take up about one cubic square of space.
2. A spare laundry basket. 
Although your RV may have a space right inside the door for removed shoes, if yours is like ours, it doesn't have space for FIVE OR MORE pairs of shoes. A laundry basket neatly corrals any dirty, muddy, snowy shoes, and if you have kids, it's also a convenient place to toss miscellaneous items like books and decks of cards. This simple tip is HUGE for keeping the clutter at bay, which is essential in space as small as an RV.
3. A box of outdoor cooking supplies.
My friend (and campout chef extraordinaire) keeps her outdoor cookware in a bin that they can pull out whenever they need it. (With most RVs, you can stash stuff like this in the storage compartment accessed from outside of the RV.)
"As much as we love our RV, it's just more fun to cook in the open air. We were major campers before we bought our RV, so maybe our old habits have just stuck, but I love having everything I need to cook with in one place, so that I can pull it onto a picnic table and get cooking. Once we're home, I carry the whole bin inside, clean anything that needs cleaned, and set it back in the garage to await our next trip." -Annie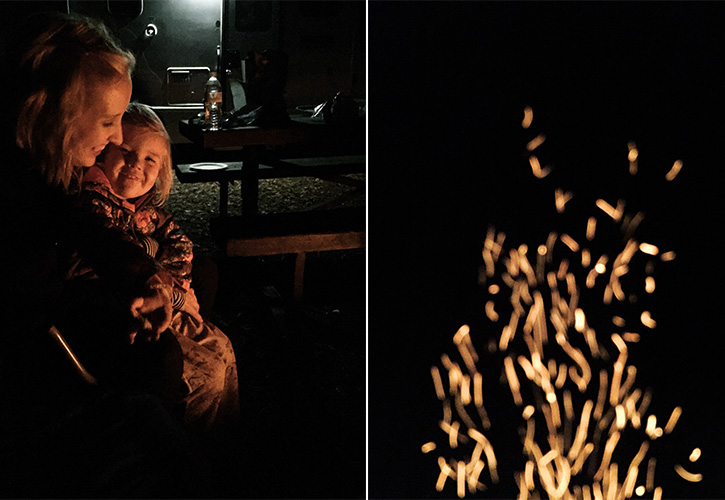 5. A tent. 
A tent, you say? We can sleep in the RV!
But yes, a tent. Depending on who your RV is accommodating, it may be nice to have some people sleeping outside. You can bet that as soon as my boys are old enough, they'll be tenting it. I think it's a great step toward independence for them… with Mom & Dad only feet away. 🙂
6. Outdoor adventure toys. 
Hands down, the best things we've ever packed in an RV were toys. Surf boards, paddle boards, junior kayaks, heavy-duty RC cars, balls, skis—whatever you can dream up! RVs make toys easy to store, and these items make for some amazing family memories.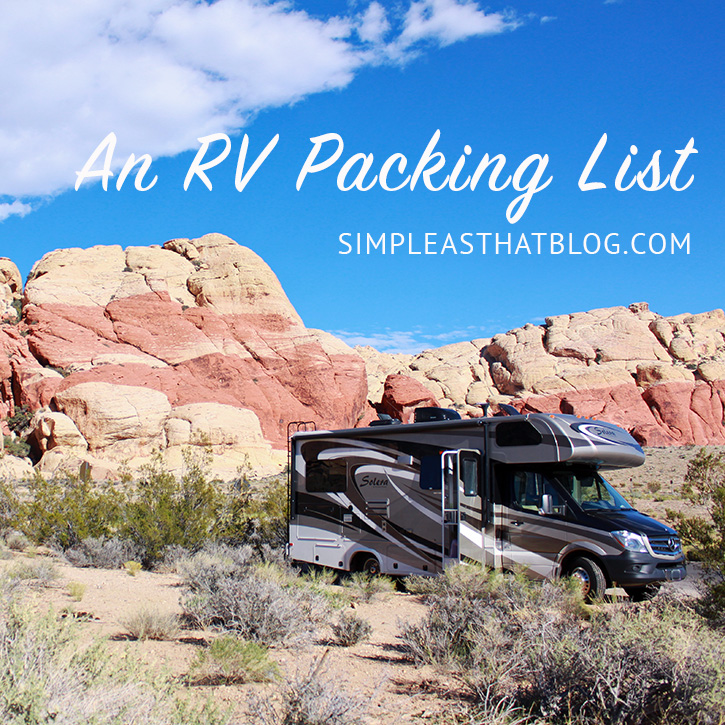 "The mountains are calling, and I must go…"
Do we have any avid road-trippers out there? Share your best tips in the comments!