As a Mom raising kids in Canada I've experienced my fair share of snow days and I can now claim to have survived a hot Arizona Summer! Both extremes in climate can mean being home bound with the kiddos for days at a time. I've found some simple and fun activities that help keep the kids busy on these long days and one of their favourites is colour mixing! Creating the colours of the rainbow is enough to brighten up any snow day and would be perfect for St. Patrick's Day coming up in a few short weeks!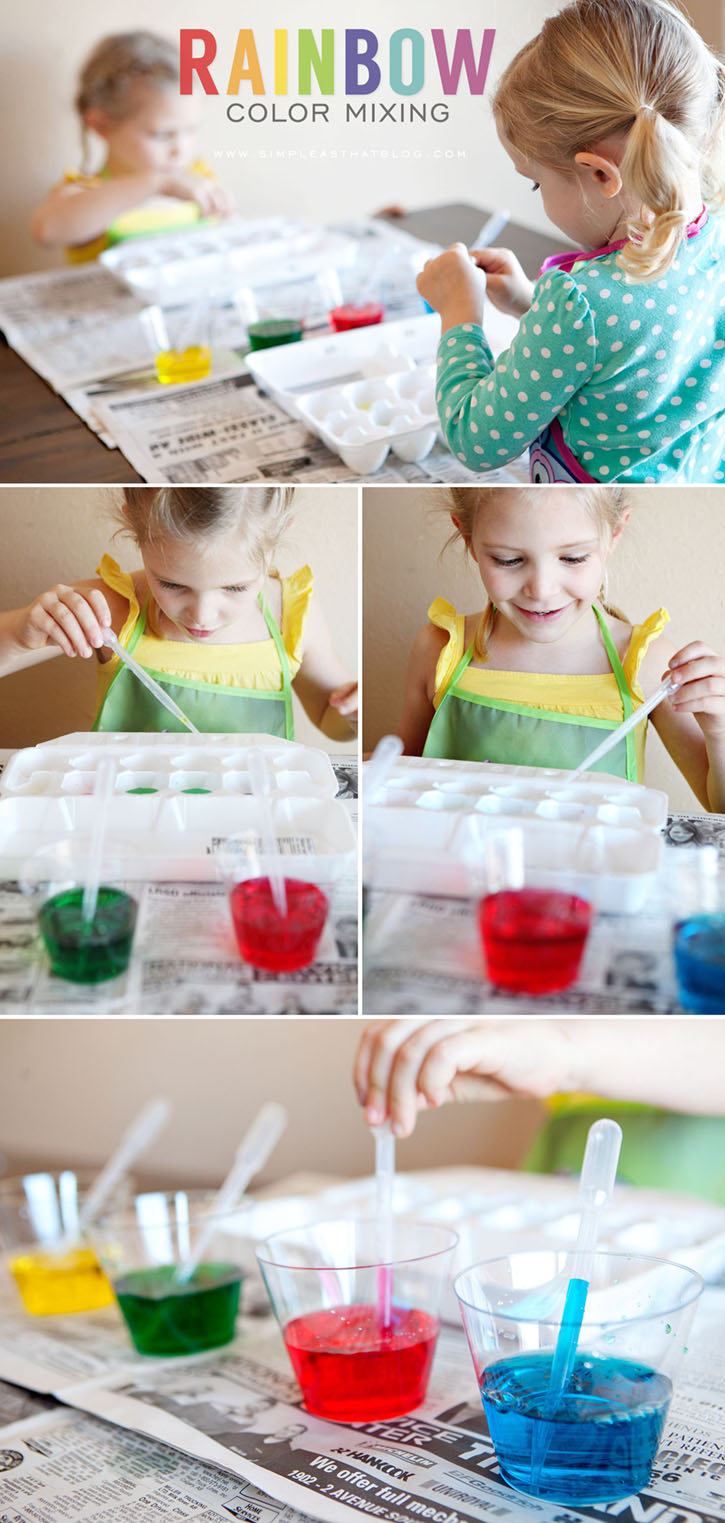 This is an activity we first came
across
at a parent preschool class that I attended with my kids when they were younger. It was so easy, but my
kids could not get enough of it so we started doing it at home and its become a favourite indoor activity in our family!
Have fun indoors with colour mixing
Before starting your color mixing activity, lay down newspaper in your work area just in case of any spills. Next, gather this short list of supplies together:
egg carton
food
colouring
eye droppers
water in cups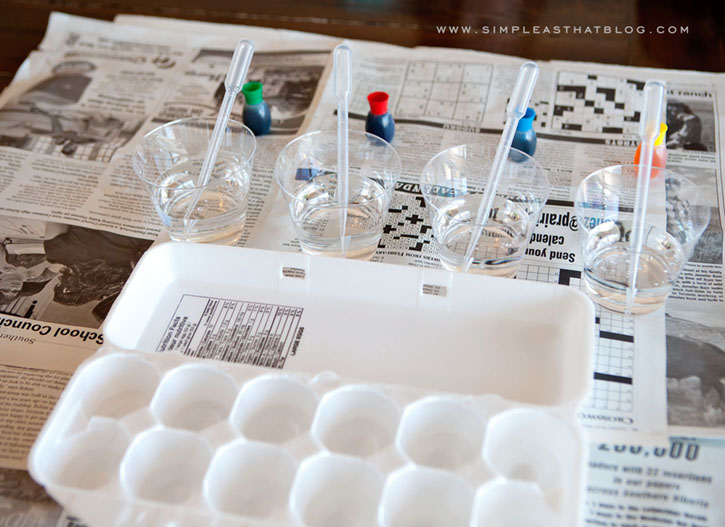 First fill 4 clear plastic cups 3/4 of the way full of water and add a few drops of food coloring to each one. Next put a small amount of clear water in each section of the egg carton.
Place
eye droppers
in the colored water and used them to dispense drops of each color into the clear water in the egg carton. As the kids
experiment
with mixing
colours
a rainbow of colours will unfold in each egg carton!
When the egg carton is full, simply dump it out, add fresh water and start again!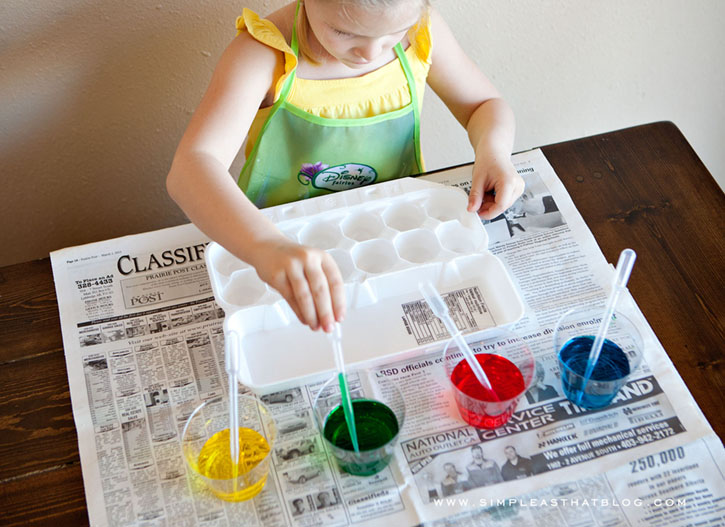 This is one of my four year olds favourite things to do in the afternoons…snow day or not and even my older kids enjoy colour mixing! This activity is so inexpensive, isn't too messy and provides some much needed entertainment one days when you're stuck inside with nowhere to go.