Red White and Blue Fruit Salad – This simple red white and blue fruit salad recipe is a delicious mix of blueberries, strawberries, and apples. It's the perfect patriotic salad for your 4th of July get together!
Hi everyone, I'm so happy to be visiting here at Simple As That. My name is Aimee, and I blog at Like Mother, Like Daughter. I blog over there with my mom and we share our favorite recipes, kitchen products, restaurants, and more.
Today I'm here to share a super simple recipe with you – but its the perfect recipe for Fourth of July. This red white and blue fruit salad is only 4 ingredients, easy to make and so delicious. What more could you ask for?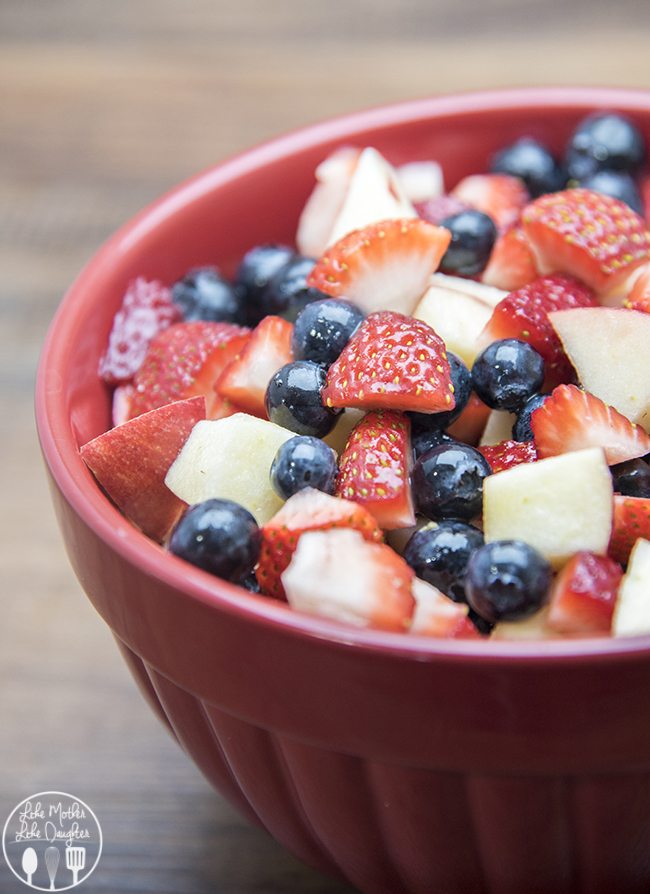 Because this salad is so easy to make, its perfect for a crowd and perfect for a Fourth of July barbecue or picnic. I love the crisp apples, with the soft and sweet berries. Coat all the fruit in just a little bit of sugar to bring out the sweetness and voila. The perfect side salad.
Red White and Blue Fruit Salad
2 large gala apples
2 cups blueberries
2 cups chopped strawberries
2 TBS sugar
Instructions
Slice your apples and remove the core. Dice the apples.
In a large bowl combine your diced apples, chopped strawberries and blueberries.
Toss 2 TBS of sugar over the top of your fruit and stir.
Store in the fridge till you're ready to serve.
For other red white and blue recipes perfect for fourth of July, try one of these!
Red White and Blue Strawberries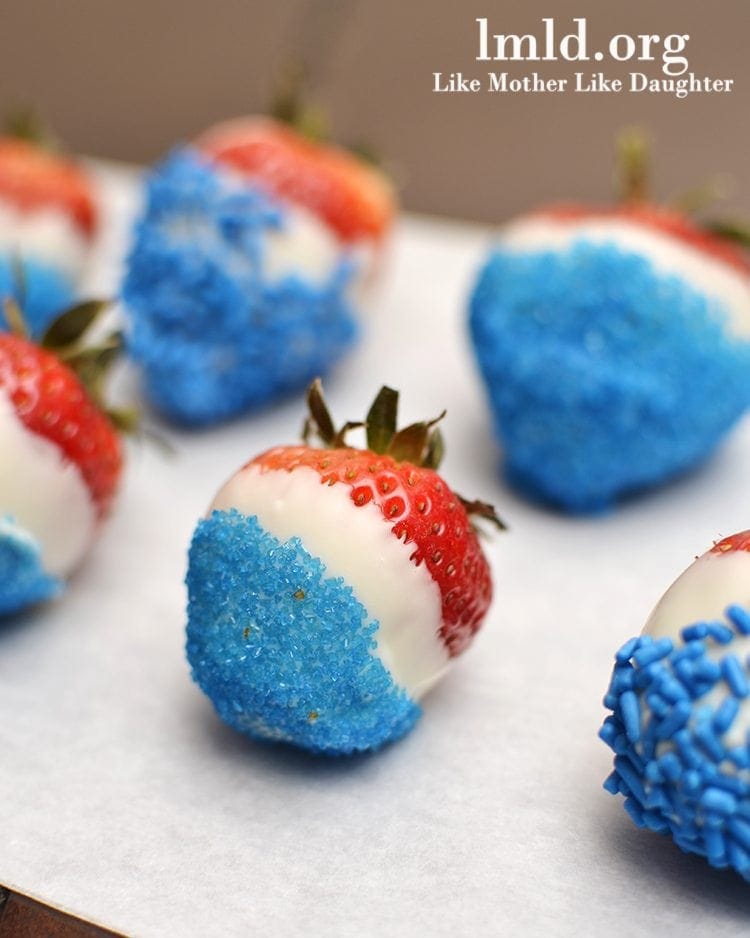 Red White and Blue Mini Cheesecakes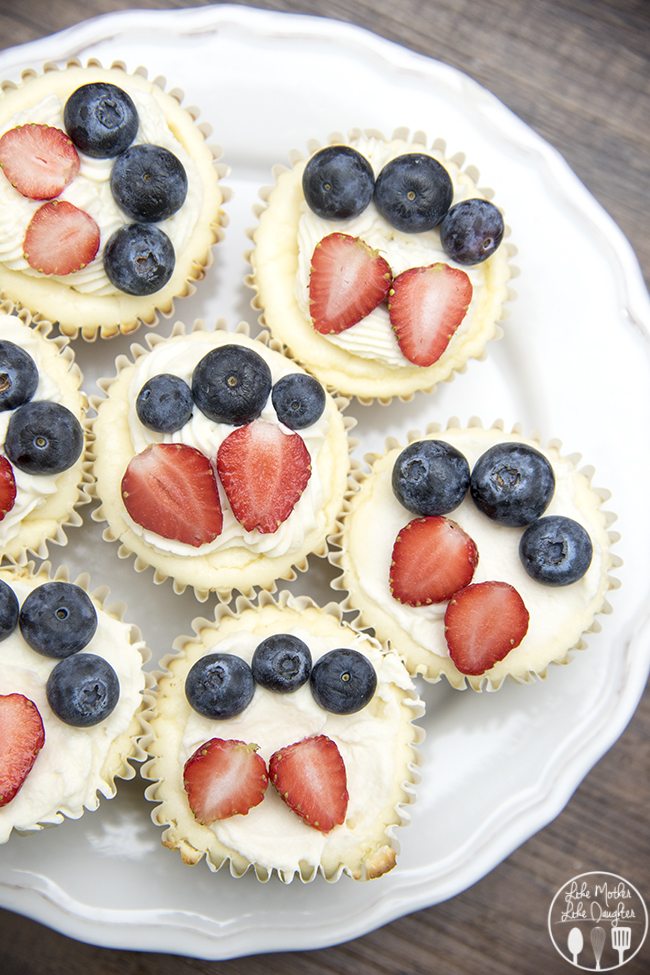 Red White and Blue Trifle in a Jar