I came across this cute pin and knew I had to make these reindeer sandwiches for the kids school lunches sometime before Christmas. I got around to making them in our favourite Easy Lunchboxes yesterday and they were a big hit with the kids! See the details below on how to make your own Rudolph Christmas lunch!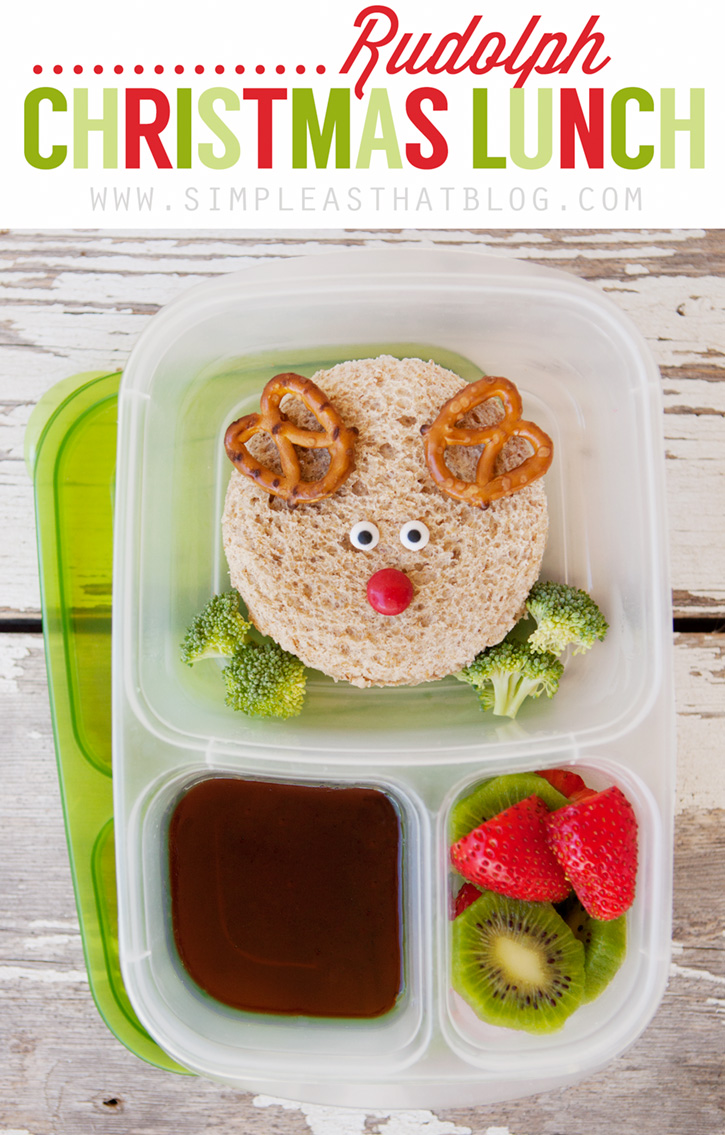 I like to make cute holiday lunches for the kids once in a while, but I don't like to do anything over the top. This little lunch was really easy and the things you need to put it together are not hard to find.
What you'll need:
Circle Sandwich cutter
Twisty pretzels for antlers
Red M&M
Candy eyes
Red/Green Jello
Other red/green foods
First make your sandwich, then cut it into a circle shape using a larger circle cutter. Use pretzels for antlers, candy eyes and a red M&M for a nose to make Rudolph's face. Lastly, add a variety of red and green foods to the lunch and that's it!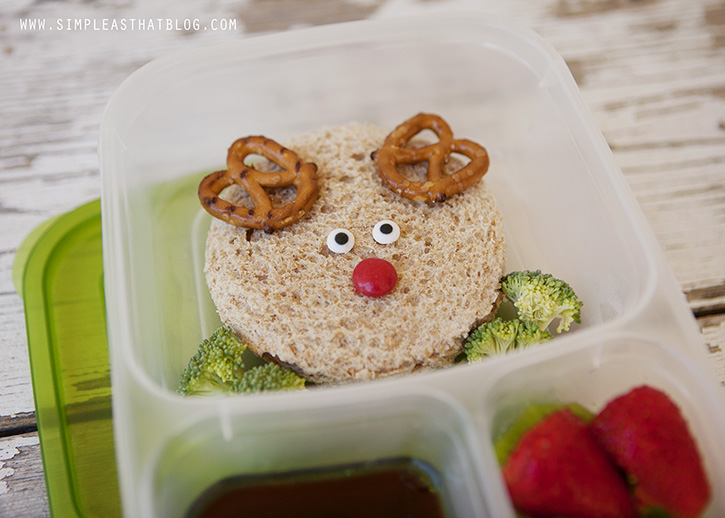 I included some brocoli, strawberries, kiwi and red/green Jello but you could also do red and green peppers, christmas colored fishy crackers, a red grapes, etc. For the Jello, I prepared it right in the containers the night before.We absolutely LOVE our Easy Lunchboxes! For more simple and healthy school lunch solutions for any time of year, visit this post where I share a weeks worth of ideas!
Have a fabulous weekend everyone! We'll see you back here for Simple things Sunday. 🙂