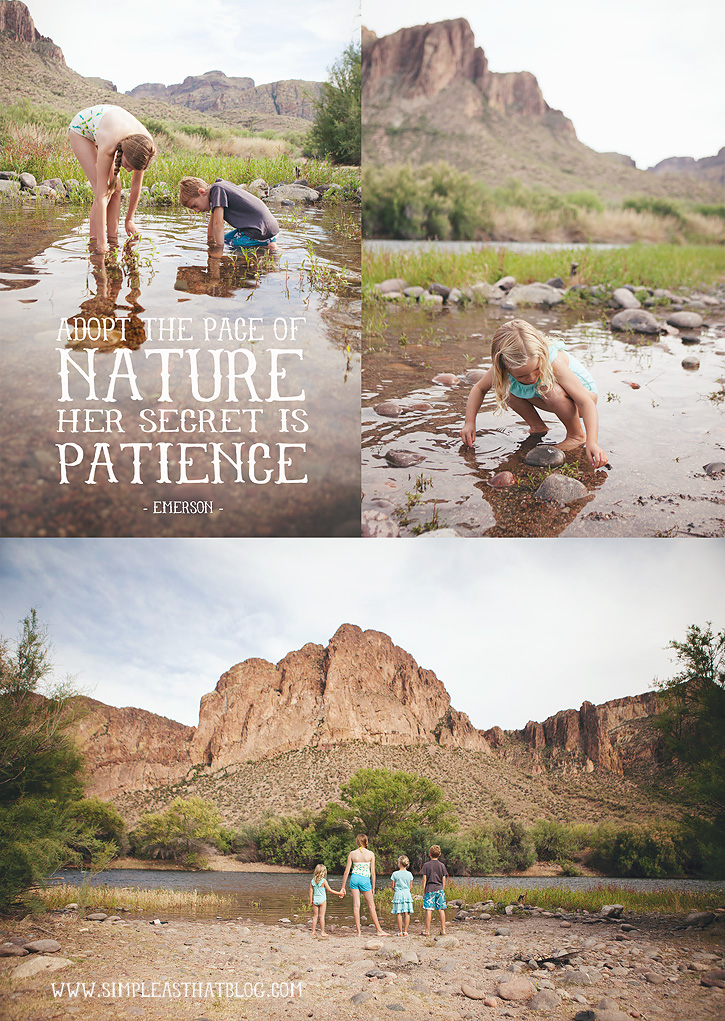 The past two weeks rolled by in a blur. End of school assignments to be finished, Summer travel plans to be made and to top it all off we've all been sicker than sick! The whole family (minus Emily who stayed strong!) came down with a nasty cold/flu bug but I'm happy to say we're finally all on the mend! Phew….now on with Summer!
When life gets hectic I crave simplicity and nothing is more peaceful and calming to me than spending time in nature. We recently found a new place to explore on the Salt River and even though we weren't all feeling 100%, the quiet time we spent wading in the water, collecting rocks and listening to the river as we soaked up the sun, did us all good!
What simple moments did you celebrate this week?
-Share your photos with us on Instagram, Twitter, G+, even Pinterest by using the hashtag #SimpleThingsSunday. Stacy on Instagram // Rebecca on Instagram

–Post your photos on the Simple as That Facebook wall anytime! I'd love to see what's going on in your world!

-You can also link up here on the blog each weekend starting Saturday nights at 10pm CST!
What is Simple things Sunday?
This weekly photo share is all about taking time to photograph the everyday details that make your life unique, beautiful, and special. We gather here each Sunday to share our photos, to enjoy the beauty found in the ordinary and to be reminded of just how important the simple things truly are. Read all about STS here.