How do we simplify playtime? What a wonderful gift we can give our kids by creating space for the task of childhood.
This post is from Ralphie Jacobs of Simply on Purpose. Please connect with her on Facebook and Instagram – she has so much inspiration to share!
Have you ever felt like the threshold to a child's playroom seems like the border to a far away land?  Unlike the rest of the house it's covered from floor to ceiling with dolls, blocks, cars, legos, posters, pen marks, and on and on.  The entire room is filled with ways to stimulate and educate children.  And yet, often enough they stand on the threshold looking in and not knowing quite what to do.  
So many of those toys, at the time we purchased them, seemed fun, engaging, even necessary.  Certainly something that loving parents would purchase for their child. But what lies just beneath the surface of all that STUFF is the unspoken struggle that all of those choices give our children.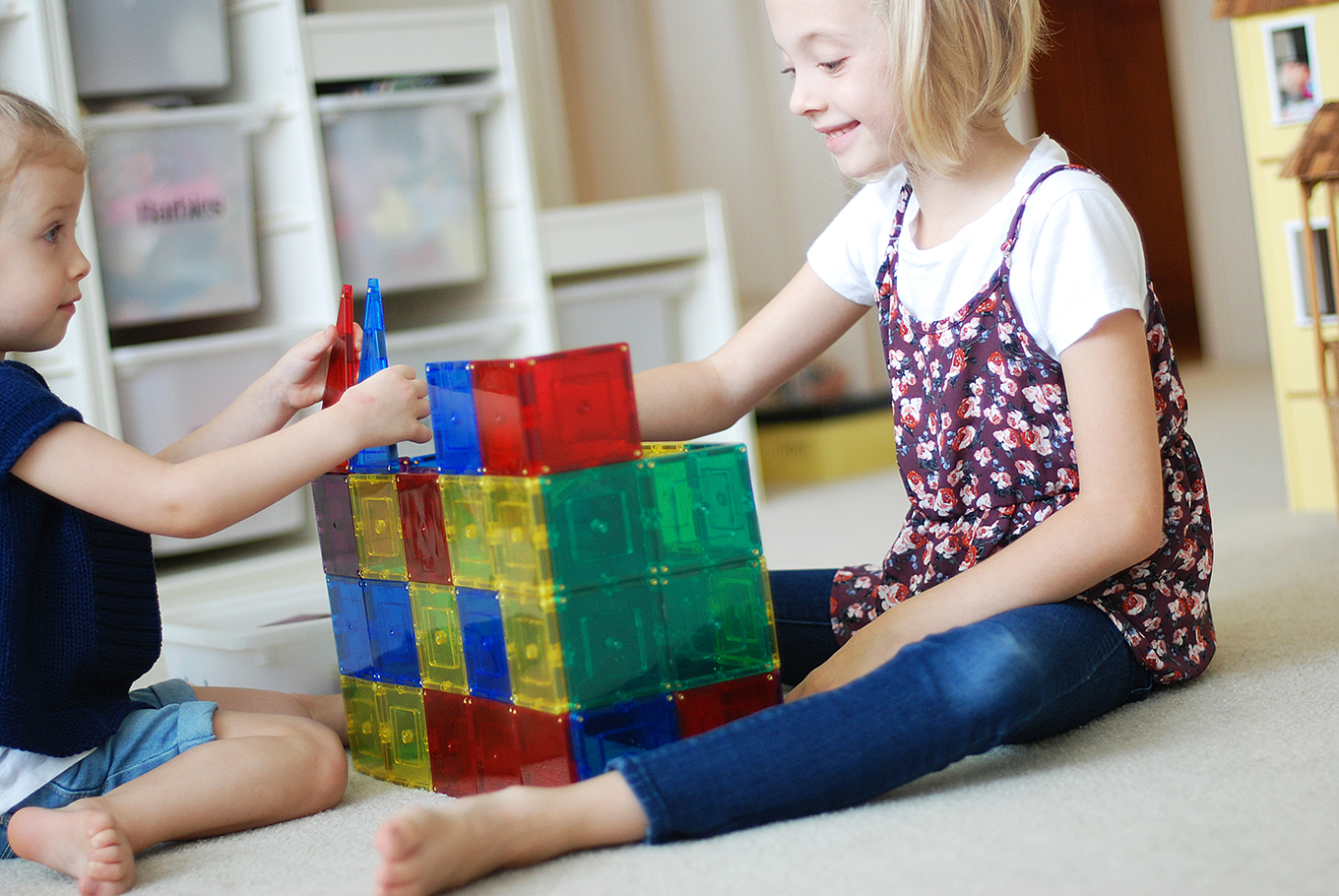 We forget how easily too much stuff leads to a sense of entitlement and a raced-through childhood. As our world's pace quickens and we drag our children along, we'll sometimes question, "Why is my child behaving like this?  It's so out of character." But in truth, it is her character, only amplified because of fragmentation and overload.  
A child needs time to become him/herself, through slow purposeful play.  If you overwhelm them with stuff (choices and more choices) before they are ready, they will only conclude that the way to really be happy is to have MORE.  These feelings welcome in tantrums, whining, sibling rivalry, and all the other behaviors that drive us crazy.
Don't worry though, there is hope!  There's a superhero who can solve all of these problems.  Any guesses?
That's right.  It's you.
We are the protectors in our children's lives.  We are the grown-ups.  We can say no to entitlement and overwhelming options.  We can say yes to protecting their environment, their true sense of identity and value.  We can say yes to simplifying.  
Creating Space For The Task of Childhood
So, here is the paradigm shift that I am suggesting for playtime: Less is more.  
No special toy, or number of toys is necessary to develop a child's imagination.  Children use and grow their imaginations quite naturally. The number of toys your child sees and has access to should be greatly reduced.  Think of cutting the number that you have right now in half, and then doing it again.  What is so counter intuitive for adults is that the fewer the toys, the deeper the learning and creativity.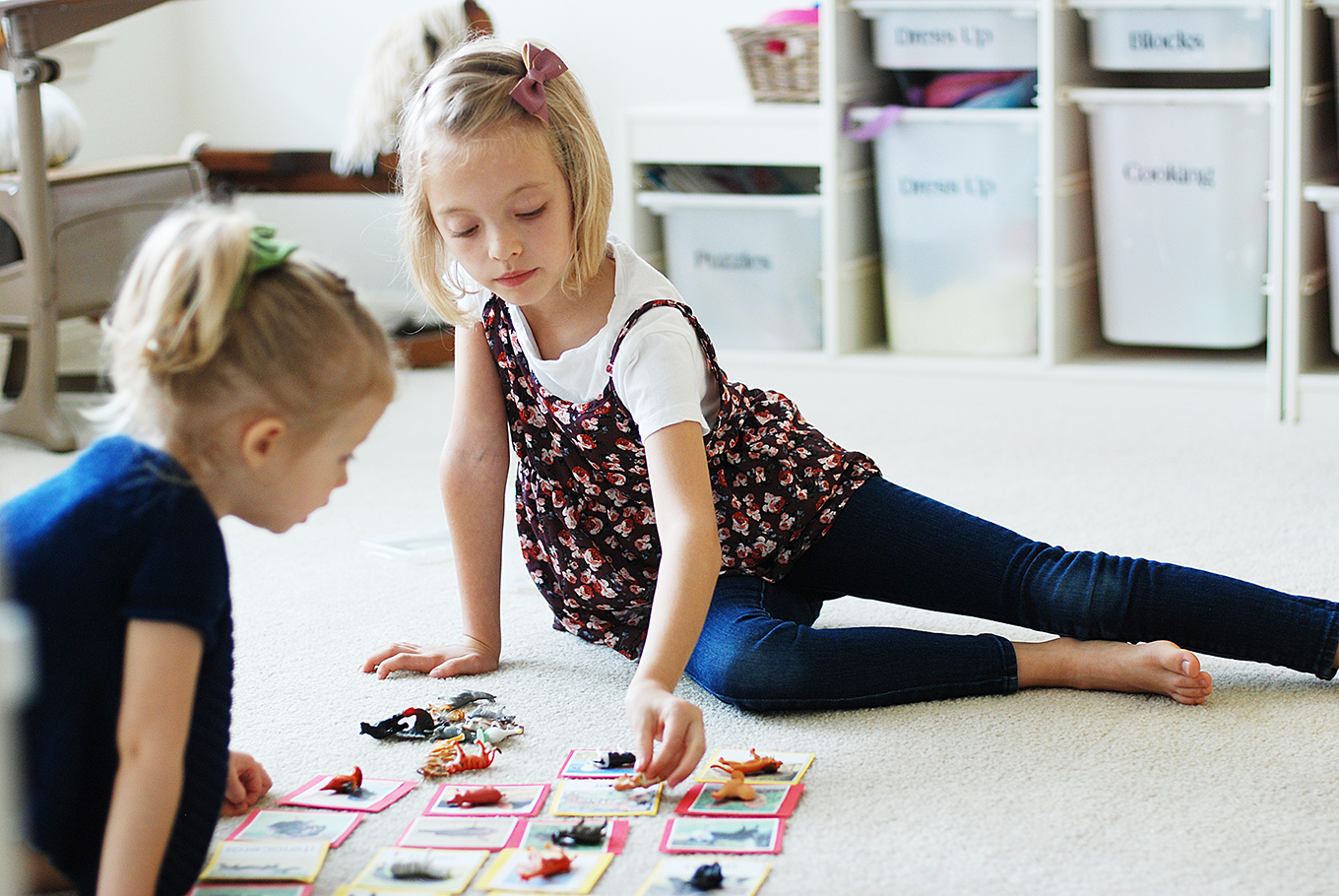 What toys should get the boot? Here's a short checklist that should help define what goes into the trash and donation piles:
Broken toys

High-stimulation toys

Toys that encourage fighting in your home

Toy multiples

Toys that take up a lot of room
What toys should you keep?
Truly, you are the best judge on what delights and engages your child.  You know what toys fit them developmentally, which ones they cherish.  Keep those.  Most often the toys that endure in our memories are the simplest.  The less they do, the more they can become, in play.
Give it a try. Take my word for it.  It's wonderful to watch your child being able to live deeply in the "now" of her play.  What a gift it is to create a space for the task of childhood.
If you liked this post you might also enjoy…