This week we're vacationing in beautiful Northwestern Montana. It's an area not too far from home for us and we really enjoy coming here in the summer. There's so much to do here in the Flathead Valley and in the coming weeks I'm going to share some of our favourite things to do when we come here.
We've done some leisurely river rafting with the kids before, but one thing I've always wanted to try was whitewater rafting and this past week I finally had the chance. The adults took a ride down the Flathead River starting at the base of the Kerr Dam and oh my goodness was it exciting! We were able to tackle a variety if rapids, class I all the way through class IV and it was an amazing day!
Thanks to
In Depth Cases
I was able to bring the iPhone along to capture some photos of our adventure. Come take a peek at our day of rafting in Montana!
*disclaimer: Never attempt whitewater rafting without an experienced guide. Always check river conditions and water levels before planning your trip.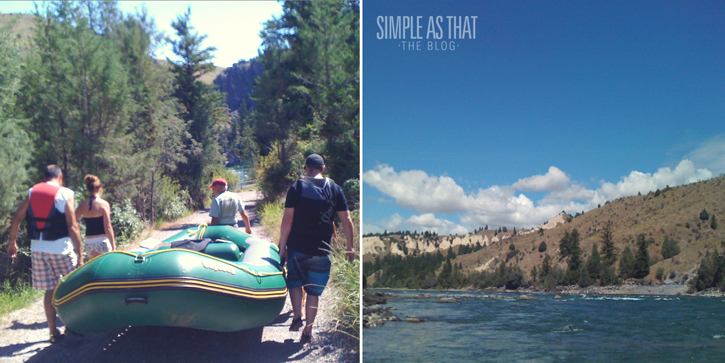 Our day started with a drive to the base of Kerr Dam near Polson, Montana. We unloaded the raft and carried it down to the river, got our life jackets on and were soon ready to go.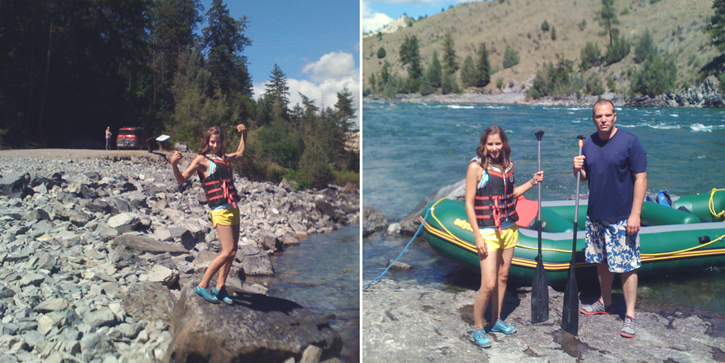 We snapped a few parting shots before getting in the water. I was definitely feeling a little nervous at this point. There was no turning back now!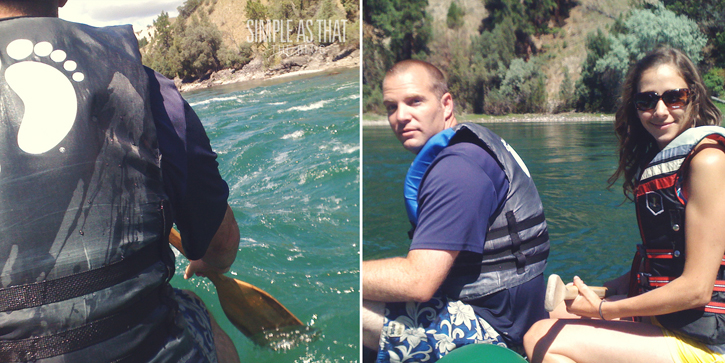 The trip started off nice and slow and I had my iPhone out snapping a few photos until we came up on our first set of rapids.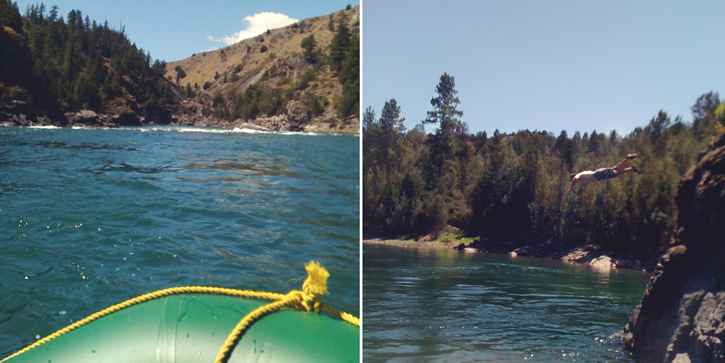 Just some little ones, but we still got wet and I'll admit, I let out a few screams. I'm sure everyone else who knew what was coming further down the river were just rolling their eyes. We stopped along the way to do some cliff jumping. By 'we' I mean everyone else jumped while I took pictures. 😉 That's my hubby doing a dive off the cliff, isn't that sick!?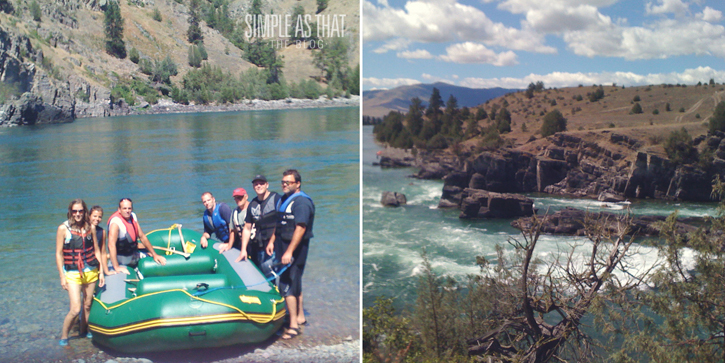 We made it through a couple more sets of fun rapids and my confidence was building until it came to our last obstacle – the Wild Buffalo Rapids. Sounds intimidating doesn't it? We stopped at the takeout point and hiked up to an area overlooking the rapids to decide on a plan of action. You could hear the water churning and I must admit my stomach was at this point too! We took one last group shot before getting back on the river and we were off.
We made it through the first area of rapids and were feeling pretty good about ourselves. When we hit the second set we didn't fair so well and over we went. It was crazy and exciting and cold and thanks to my
In Depth Case
I was snapping photos the whole time. Haha! Of course I was wearing my trusty merrell's on the trip – they've been with me on almost all our summer adventures so far and I can't say enough good things about them! I just love these shoes!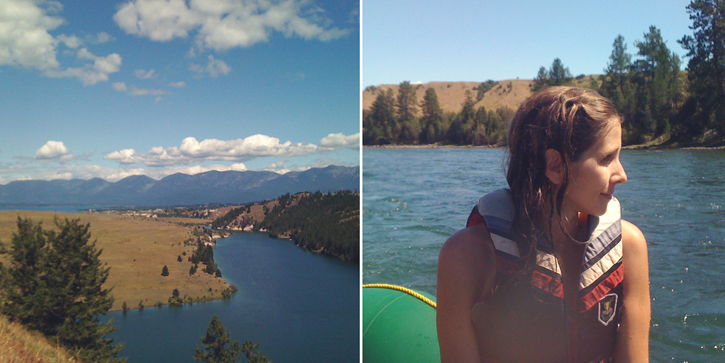 Here's a little peek at the water resistant case I had the iPhone in so I could take photos while rafting. It definitely got splashed and when I was thrown from the raft it was submersed in the water for a short time. When I opened the case afterwards there wasn't a drop of water to be found.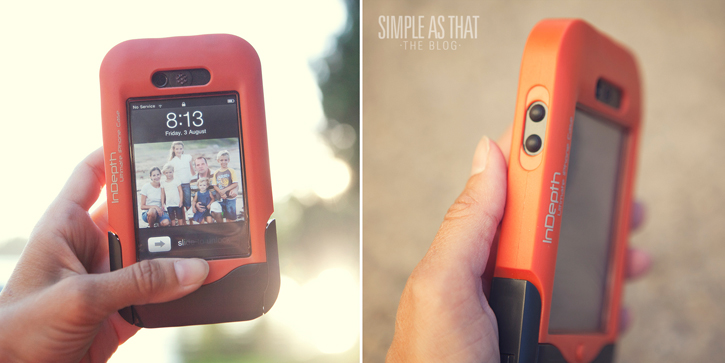 So that was our day of white water rafting in Northwestern Montana. The scenery we were able to take in as we floated down the river was breathtaking and the day was full of laughs…and only a few screams! 😉 I'd definitely recommend taking a rafting trip in this area if you have the chance!
Here are a few Rafting companies to check out in Northwestern Montana: