Hi guys,
Annika here
. Wow, fall is really present at the moment. Colors are at their peak right now and it is so beautiful and I hope you are enjoying the season.
So Thanksgiving is coming up soon and while it's a holiday we don't officially celebrate here in Denmark, I think it is a beautiful tradition. I wanted to give you my take on how to create an easy and elegant DIY table decor for your thanksgiving dinner.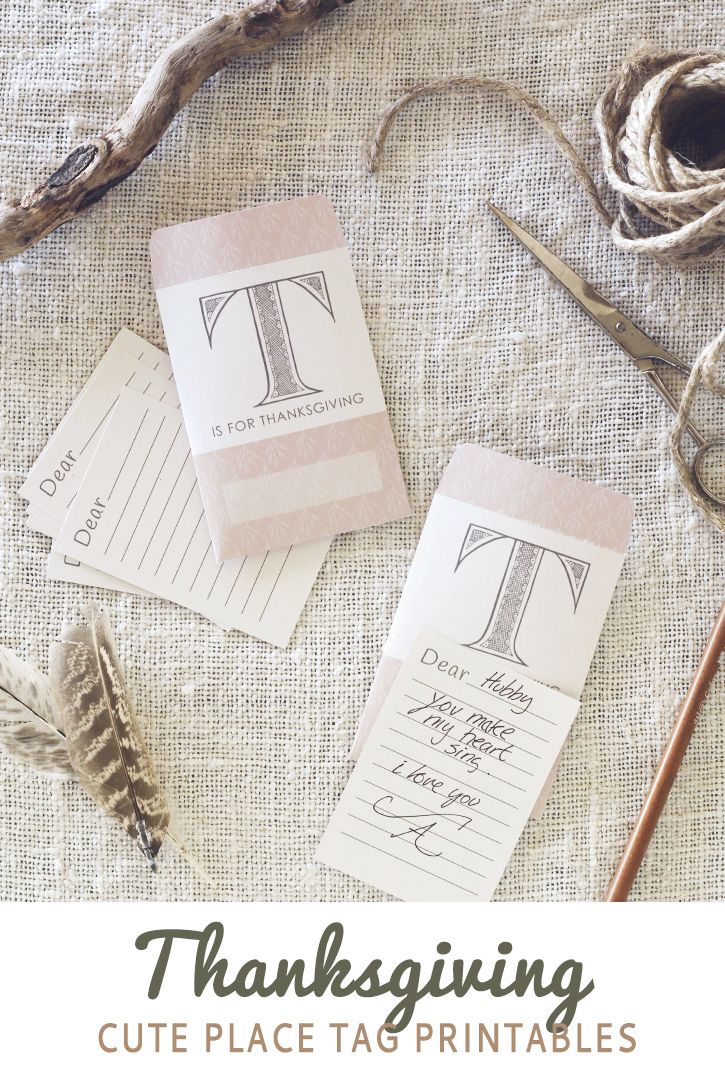 First part is about these really cute place tag printables I have for you. If you like the hand-lettred style, you'll like these. They come in 4 different colors, so you can match it to the rest of your table decor. (download below)
Besides being very cute, these place tag has an additional function. I created them tag as little envelopes, with the idea, that it could be fun idea for your kids (and you) to write a small personal note to each person, joining your Thanksgiving dinner. It could be a different way to share what your kids or your family(as whole) felt was special about each particular person. It would be a lovely thing to let every person, that will be sharing thanksgiving with your family, know why you wanted them to be part of this special day. I also think it's a great, little simple gift for guests to bring home 🙂
Any thanksgiving table needs flowers and I'm going to show you how to make a simple flower center piece. This decoration is very easy to make, rustic, but yet elegant, and you can make it to match your place tags. I used mostly flowers from the garden (love the idea of utilizing what I have), like hydrangeas, reeds and colored leaves. I then added some chrysanthemums and callas from the store to spice it up a bit. Also, chrysanthemums are long lasting and hydrangeas just get so beautiful when they start to dry a bit. So you can actually use both fresh and dried hydrangeas for this.
Below you can find a "how to" on the center piece and all the materials you'll be needing.