Thank you to My Chronicle Books for sponsoring todays post.

If you enjoy giving personalized gifts as much as I do then you're going to love this memorable gift idea from My Chronicle Books: a personalized version of Twas the Night Before Christmas. I'm excited to share more about this wonderful gift idea and pass along some valuable savings on personalized books and gifts from My Chronicle Books this holiday season.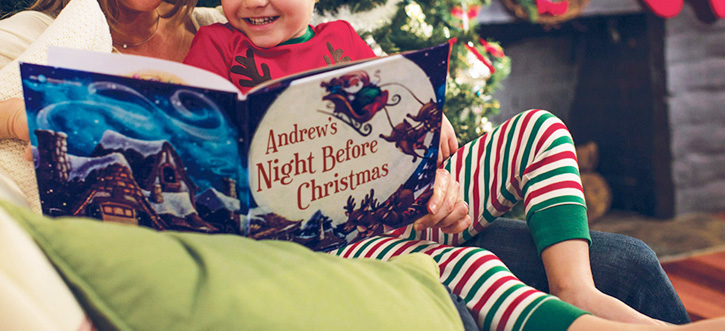 I have a fond place in my heart for Christmas books. There are picture books that I still remember reading as a child, while curled up on the couch next to the Christmas tree. One such book was our old, tattered version of Twas the Night Before Christmas. I don't think a Christmas has gone by where I haven't read this precious poem. It's certainly a Christmas tradition in and of itself.

As a mom, creating magical holiday memories for my kids – like the ones I experienced as a child – is so important to me. The precious childhood memories I have of our well-loved Christmas books was the motivation behind starting a holiday book countdown with my kids. We've been doing this since the kids were little and its such a simple tradition, but they look forward to it so much!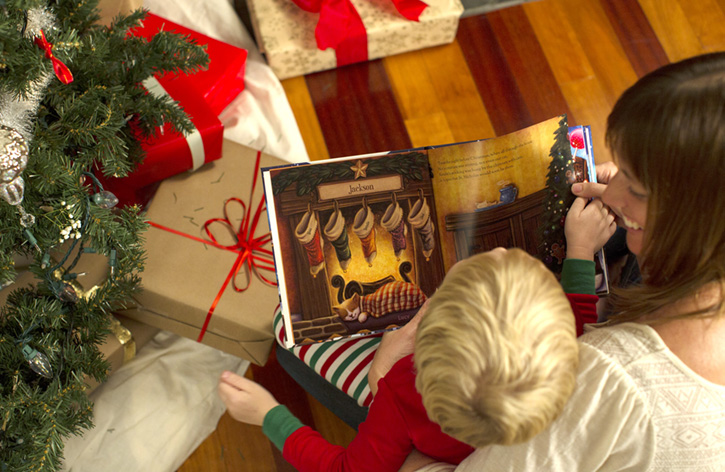 Each year I wrap 25 of our favorite Christmas books and place them in a special basket under the tree. Starting December 1st the kids take turns opening one book a day until Christmas. Over the years we've slowly added new titles to our list of favourite books, but the final book we open in our countdown is always the same – Twas the Night Before Christmas.

MyChronicleBooks' spin on this holiday classic puts your child at the center of the story and I love this idea so much! This customized version of Clement Clarke Moore's historic poem is a timeless keepsake packed full of magic.
Imagine reading it with your child's name, birthday and other bits of their own lives woven throughout. My kids would eat that up! You can even include a special dedication message, upload your own holiday photo and preview exactly what the book will look like before you purchase it.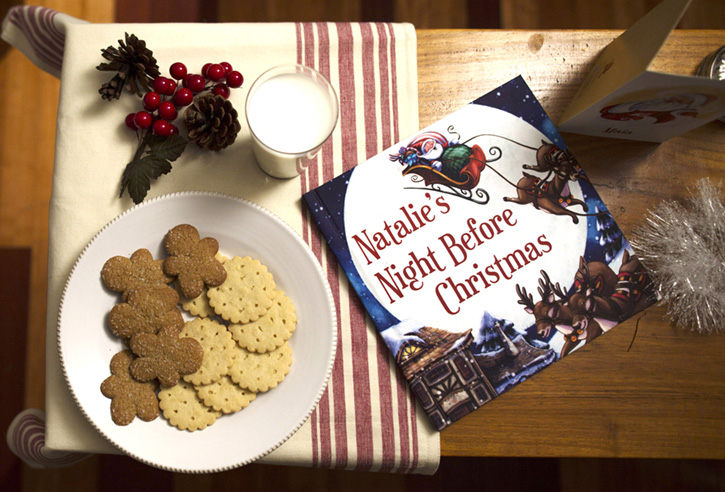 Get 30% off all personalized books and gifts from MyChronicleBooks, including "Night Before Christmas." Simply sign up to receive My Chronicle Books weekly newsletter which features exclusive offers, new book announcements and free personalized activity pages.
About My Chronicle Books:
Not just during the holiday but all year long celebrate books, reading and all the milestones in a child's life with MyChronicleBooks. Personalized books and gifts from MyChronicleBooks are not only distinctive and high quality, but help instill a life-long love of reading. By integrating a young reader in any book, you're engaging them in a new way and igniting their imagination.
From Eric Carle's family-favorite, The Very Hungry Caterpillar™, to pirates, fairies, nursery rhyme characters and the #1 New York Times bestselling Goodnight, Goodnight Construction Site, the expanded list of books and products from MyChronicleBooks offers something for every reader. MyChronicleBooks celebrates the joy and nostalgia of childhood, preserving memories to last a lifetime.