Yogurt Pancakes with Buttermilk Syrup – these delicious Yogurt Pancakes topped with Buttermilk Syrup are a favorite Christmas breakfast in our family! Enjoy this yummy recipe!
These yogurt pancakes aren't anything fancy, but what they lack in fancy they sure make up for in taste! We love to eat these pancakes Christmas morning served with homemade buttermilk syrup.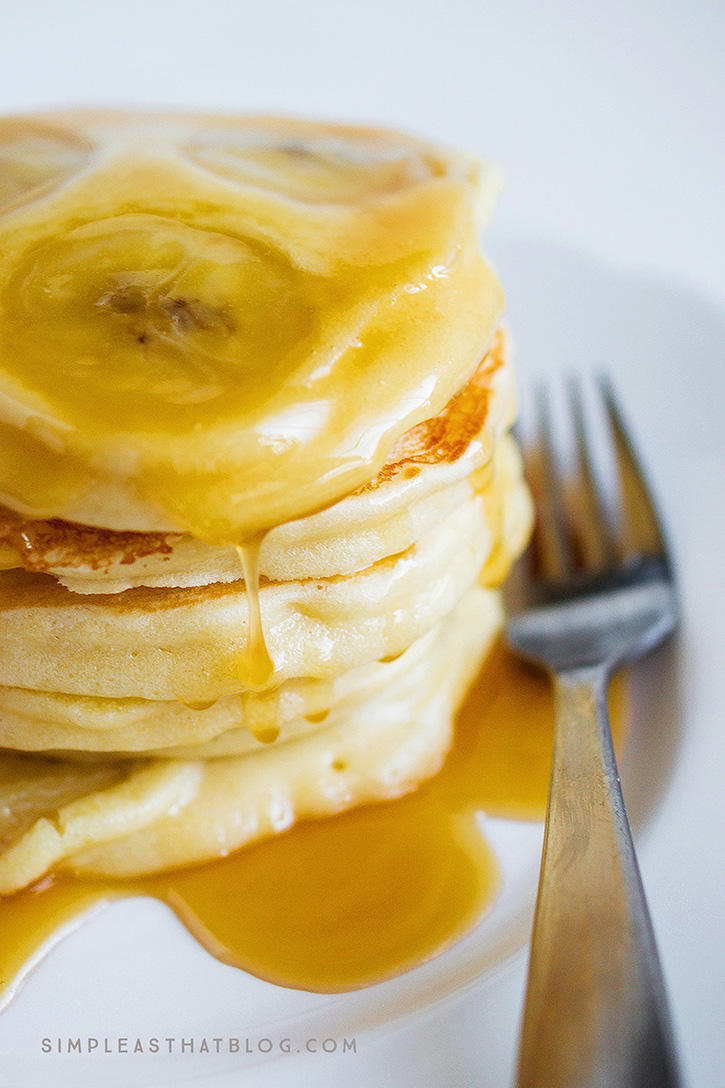 I love them with bananas, but my kids don't as much. You can enjoy them either way. You'll find the recipe for the pancakes and the buttermilk syrup below. This is the absolute best buttermilk syrup recipe I've tried.

Yogurt Pancakes
Ingredients
1 cup plain yogurt
2 egg yolks
1 square of melted butter
¾ cups flour
1 Tbsp sugar
½ tsp salt
2 egg whites
Instructions
Mix all ingredients and lastly, fold in egg whites. Prepare pancakes on grill, before flipping put 3-4 thin slices of banana on the top of each pancake, then flip and cook other side.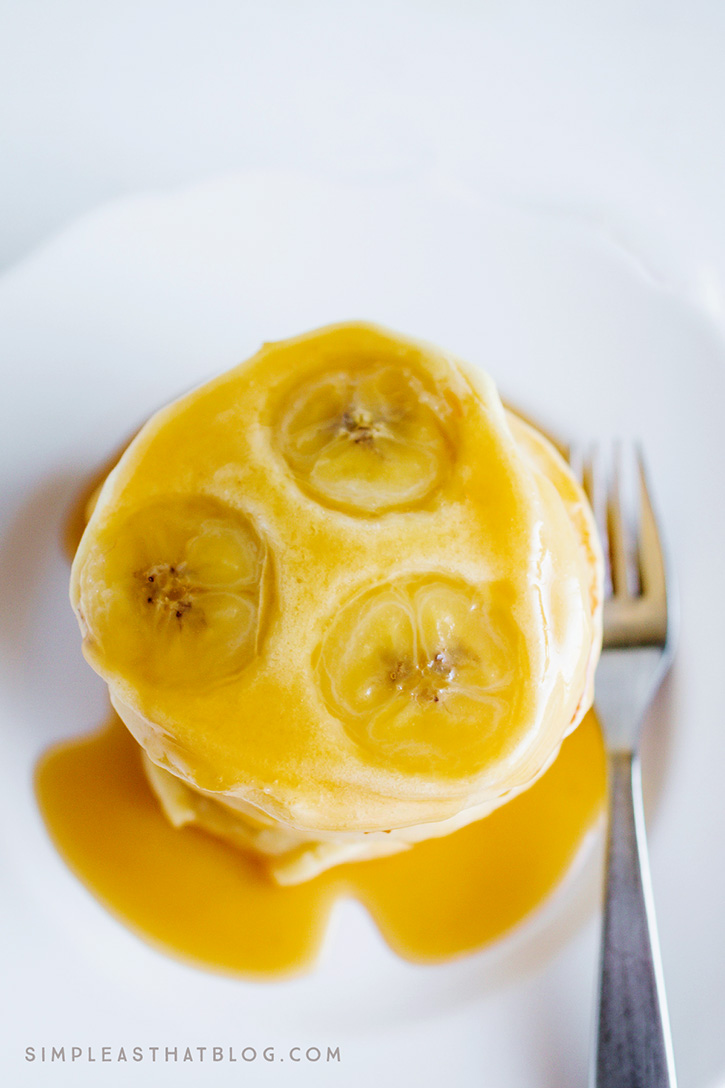 Buttermilk Syrup
½ cup buttermilk
½ cup margarine
½ tsp baking soda
1 cup white sugar
1 tbsp white corn syrup
1 tsp vanilla
Boil all except vanilla for five minutes. Remove from heat and add vanilla. Serve over yogurt pancakes.
Looking for more Christmas breakfast ideas? These snowman pancakes were a huge hit with my kids one year and they're really easy to make!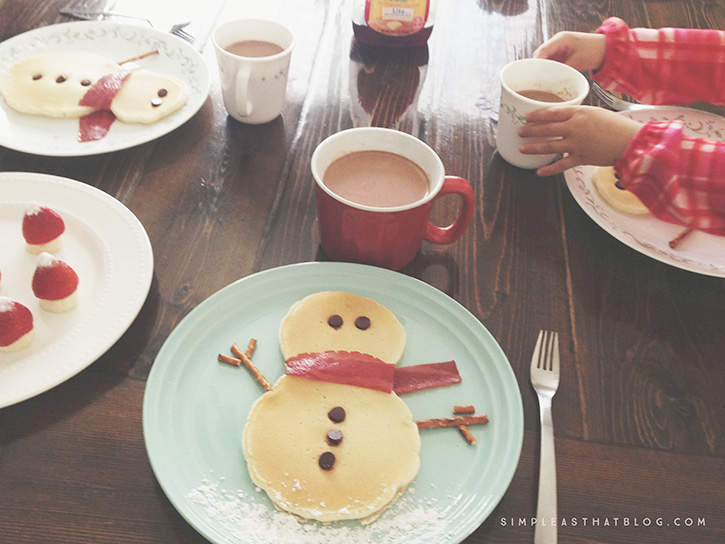 Visit this post for 15 Unique and Delicious Christmas Breakfast Ideas.