Hey you guys! I hope everyone is having a fabulous weekend! It's the first Sunday in October and I'm excited to join a few fellow bloggers in sharing some Sunday inspiration with you! The quote below really touched me this past week and I hope it inspires you as well! Be sure you scroll down to the bottom of this post for links to more Sunday inspiration and for a fun giveaway!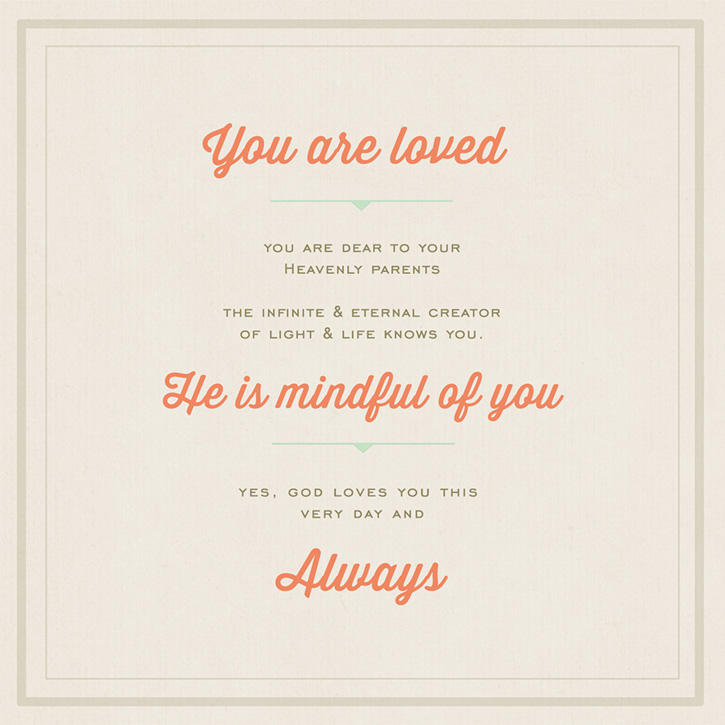 One of my favorite talks from last weekends General Women's meeting was by Dieter F. Uchtdorf. This quote is one that really spoke to me. It helped me feel uplifted, loved and confident in what I'm doing as a mother, a wife and a child of God. I know I'm not perfect, but I'm loved anyway and I really took this message to heart this week.
"You are loved. You are dear to your heavenly parents. The Infinite and Eternal Creator of light and life knows you! He is mindful of you. Yes, God loves you this very day and always."
President Uchtdorf goes on…
"He is not waiting to love you until you have overcome your weaknesses and bad habits. He loves you today with a full understanding of your struggles. He is aware that you reach up to Him in heartfelt and hopeful prayer. He knows of the times you have held onto the fading light and believed—even in the midst of growing darkness. He knows of your sufferings. He knows of your remorse for the times you have fallen short or failed. And still He loves you."
>> Download YOU ARE LOVED quote here << 
If you're interested in more inspiration, like this quote I shared, you may want to bookmark the Live it. Love it. LDS Pinterest board! This is such a great resource for  all things GOOD. It's a collective gathering of uplifting ideas. The place to find beautiful Christ-centered printables, wholesome activity ideas, LDS inspired decor, DIY projects and more! It's a faith filled board where you can go to be inspired and uplifted and I hope you'll follow along as we pin daily!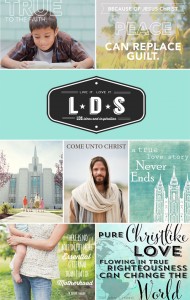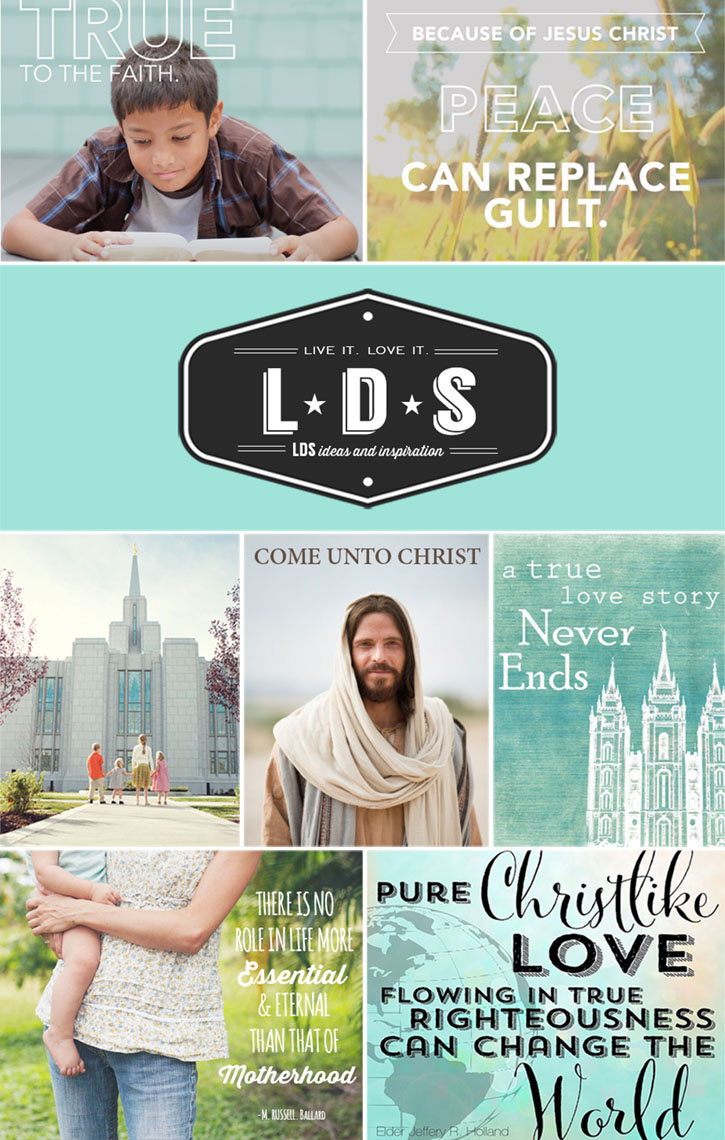 More goodness to be found on the web this week:
Hope and Faith | Somewhat Simple
Visiting Teaching Printables | No Biggie
Faith in the Storms of Life | The Crafting Chicks
I Know that my Savior Loves Me | Kristen Duke
Choices and Priorities | LDS Lane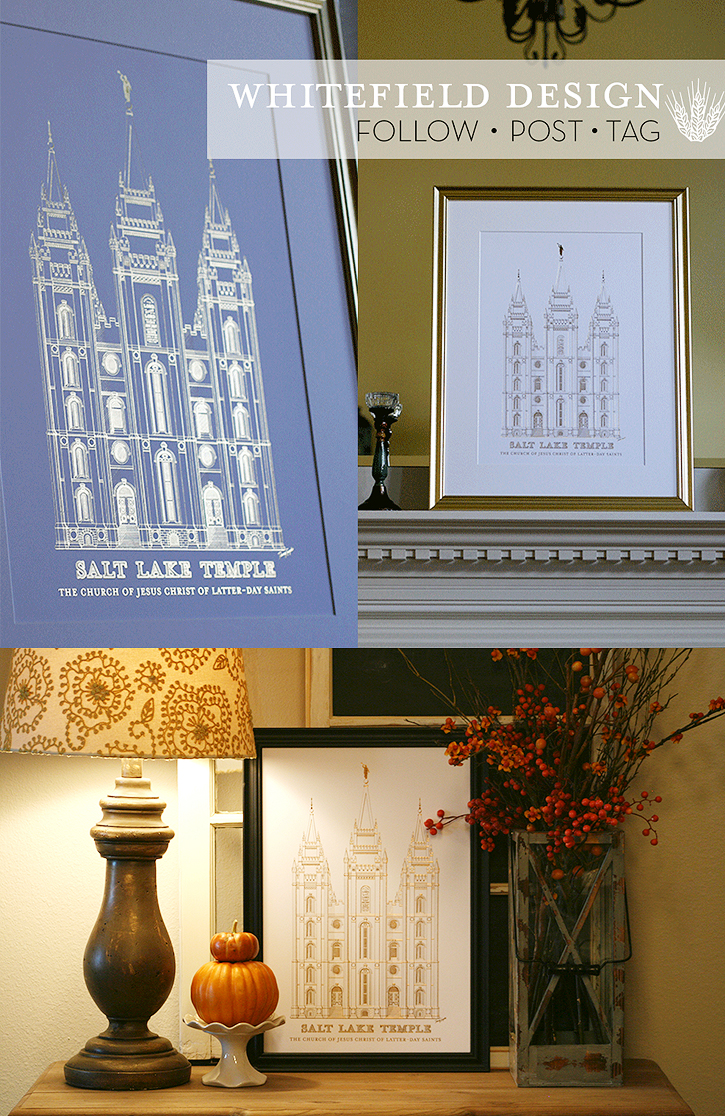 Whitefield Design Giveaway
**This giveaway is now closed. Congrats to Laura Cooper Hill!
Enter to win a Beautiful Temple print from Whitefield Design.  Winner will receive a 13×19 Salt Lake Temple Print in the color of their choice: Shiny Gold, Satin Gold or Copper Foil.
Whitefield Design is offering all Simple as That readers $20 off your next purchase with coupon code simple20. Offer expires October 11 at 11:59pm EST.
To enter, follow the prompts in the rafflecopter widget below!