I've invited some incredibly talented photographers to join us for our simple things party each week and today I'm thrilled to welcome Leah Profancik of Mia Bella Boutique! If you've never heard of Leah or Mia Bella then I can't wait for you to get a taste of her beautiful work! I've been a huge fan since my very beginning days in photography and it's an honour to have Leah guest posting here today!
Read on to find out some tips for capturing gorgeous skies in your photos and b
e sure to scroll down to the bottom of the post where

you can find Leah's photo picks from the STS party along with links to where you can find Leah online!
Hey Everyone! My name is Leah Profancik and I'm a portrait photographer living in Indiana. My husband and I have 4 beautiful, amazing children and we live on and run an organic farm. We spend quite a bit of our time outdoors whether we're enjoying family time or working together on the farm. I'm blessed to be able to live the life I do and love every moment of it.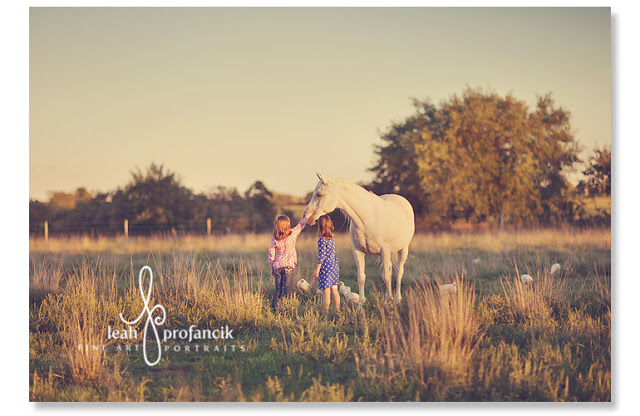 I've been a professional photographer for nearly 7 years now, although it has been a passion of mine since I was about 11 years old. I adore photographing families and kids of all ages as well as helping others learn the art of photography. I grew up in the country and loved spending time outside playing in the fields and woods as a child. That love of nature is a very strong influence in my portrait work and most of my work is very natural and organic. I find so much joy in just being in the fields capturing those sweet, beautiful moments in people's lives.
While I feel very blessed to be able to photograph some amazing kids and families, my true passion in photography will always be photographing my own children. I truly treasure the thousands of photos I have them growing up. I hope one day these portraits will be passed on to their children and grand children.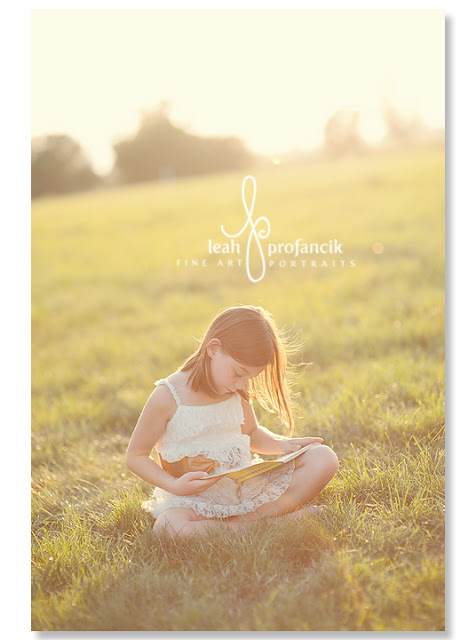 I teach a few workshops every year, do private mentoring and offer Photoshop actions and templates at my store,
MiaBella Boutique
. I love helping new photographers fall in love with their work and learn how to see art through their camera lens.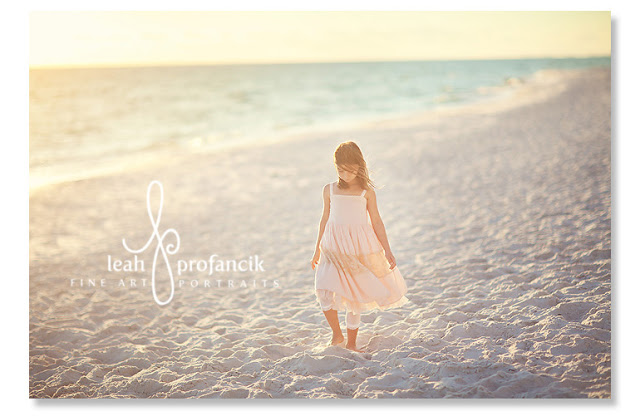 My number one photography tip is to save all those imperfect images of your kids. Five years down the road you won't care if it's blurry or under exposed, you'll just love that you have a photograph of your son or daughter at that time of their life.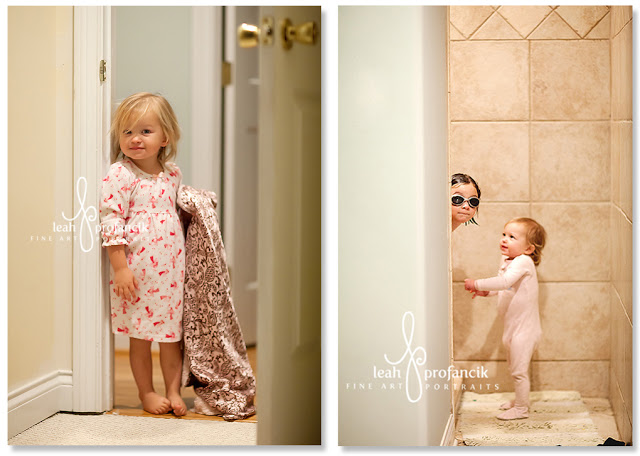 Since that one isn't about technique, here's one to help you capture those beautiful skies in your shots. Watch for a day where it's mostly sunny, but there are still clouds and when you get one be prepared to head out and shoot in the late afternoon. I always wait for the sun to JUST start to slip behind and cloud and then turn my subject so that they are facing the sun.
The light is usually bright enough to expose their face and the background, but diffused by the cloud enough that they aren't squinting like crazy. The lighting should be even enough to get their skin and the sky evenly exposed.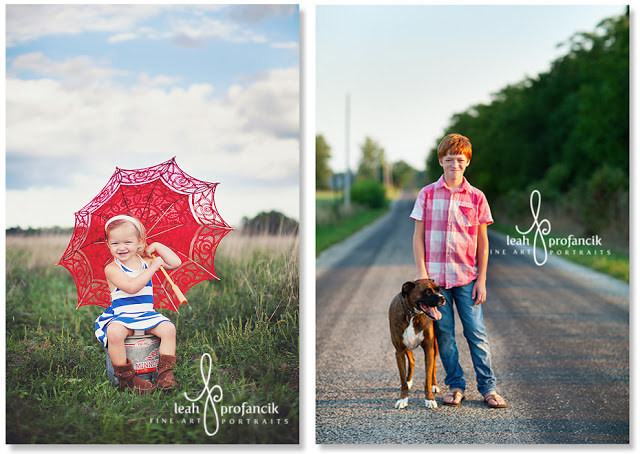 Shoot a little lower than normal so that you have the sky behind your subject and underexpose their skin just a little. Underexposing just a tad can help make the colors of the sky deeper.
I also encourage you to shoot in RAW so that you can do even more to preserve the sky while brightening the skin tones.
This method takes practice and patience, but you can get some amazing photographs if you are persistent!
Thank you so much for the great tips Leah! I especially love the advice to hang onto those less than perfect photos – they truly do become more precious as the years go on!
To see more of Leah's beautiful photography and stay up to date on the latest with her workshops and other products for photographers you can find her online here:
Here are just a few photos of YOUR photos that caught Leah's eye as she browsed through the links in our simple things party this past week. You can r
ead her comments and find links to these ladies lovely blogs below!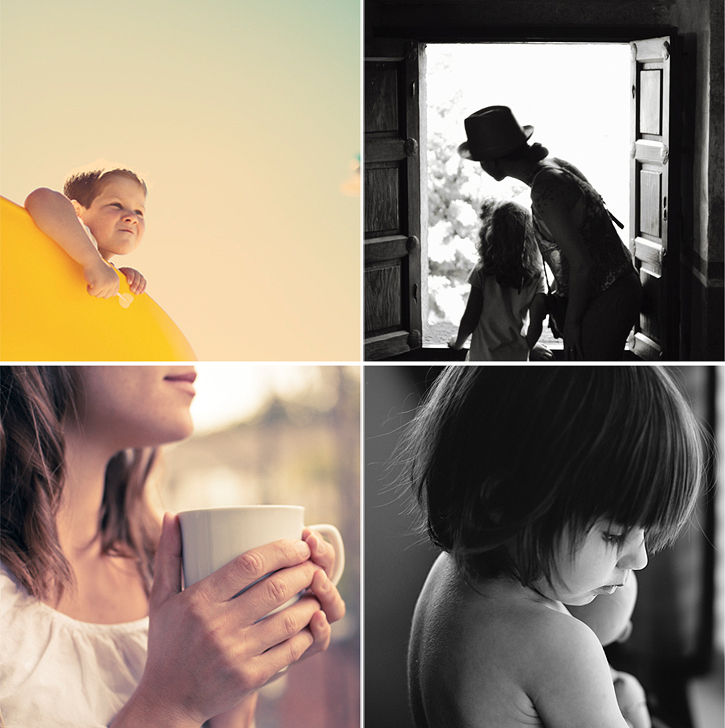 no words | modern nomads with kids
I love the color and composition here. Plus his adorable little scrunched up face, lol!
Such beautiful lighting and the framing is lovely!
I was drawn in by your simply beautiful photo, but the words in your post captured me as well.
Thank you for sharing.
I love these little moments so much. Similar scenes have been played out in our house lately and your little sweetie reminds me so much of my Lilly. Beautifully done.
Beautiful ladies and many thanks to each and every one of you that link up each week!
If your photo was featured make sure you grab yourself a featured button!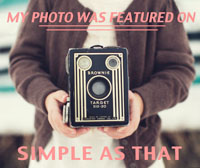 Please join us here for our 107th Simple things Sunday photo link up! The party will go live at 8pm MST tonight and I can't wait to see your gorgeous photos!
– – – – – – – – – – – – – –
We had a super fun giveaway this past week hosted by Kristy of Life 'n Reflection Boutique and today I'm excited to announce the winners of the Christmas Countdown planner + Holly Days Party planning kits! Each winner will receive one of each, lucky ducks! Without further adieu, the winners are…
Entry No. 81 AMY NAUMOWICZ
and
Entry No. 141 LARISSA NELSON
Huge congrats ladies! Shoot me an email at [email protected] to claim your prizes.
For all the latest from Life 'n Reflection please visit them online here:
We've two more got fabulous giveaways going on right now! Click the images below to enter to win a darling kids crafting kit from Kiwi Crate or a $50.00 spending spree on vintage Christmas goodies at Pretty Little Studio! Both giveaways close next Tuesday so get those entries in quick!
Click the images below to enter!