Kick off the year with a fresh start and a cute new calendar! This set of 12-month calendars are simple, stream-lined and the perfect planning tool to help you get organized in 2019. Click the link below to download for free.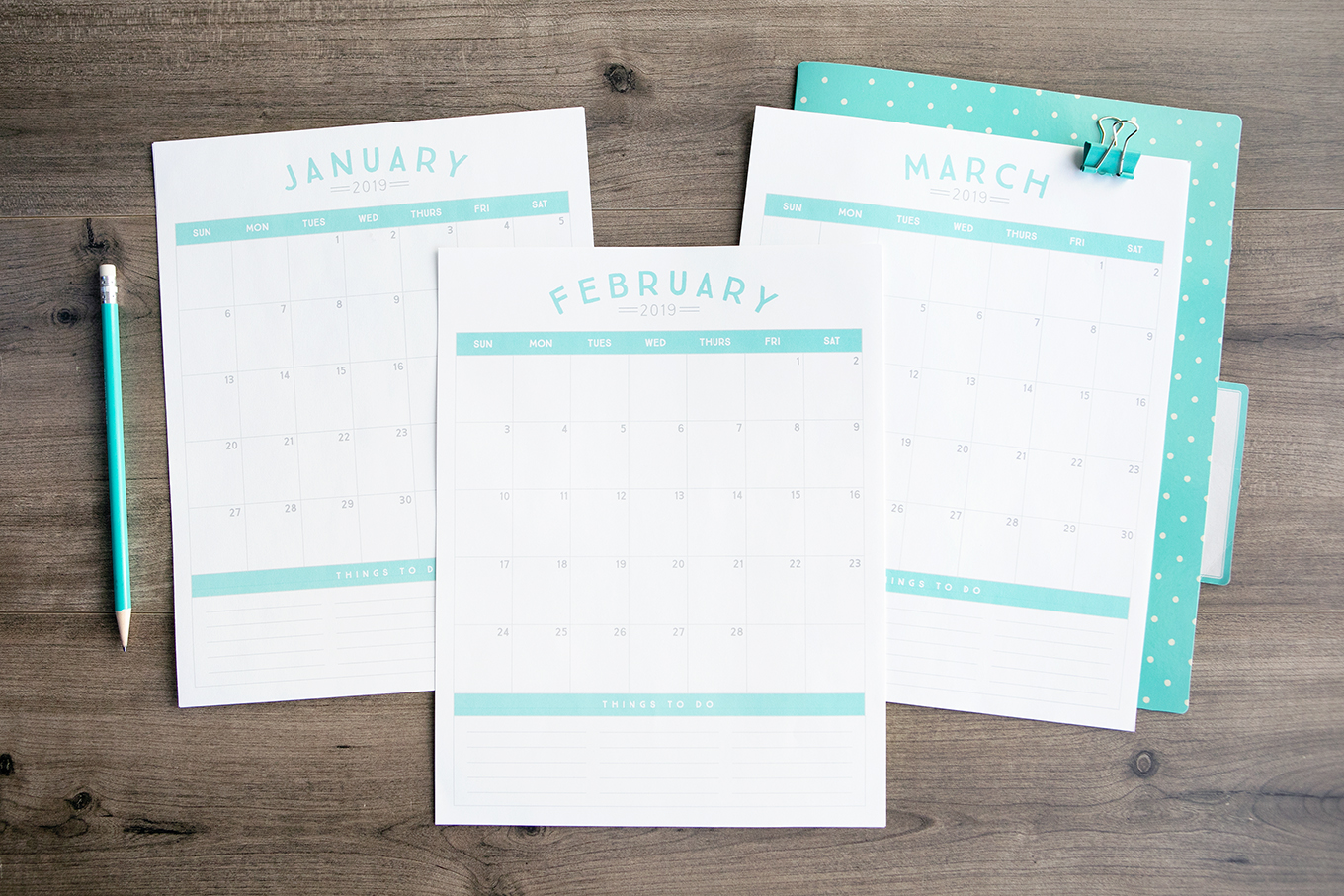 As 2018 draws to a close I am excited by the prospects of the new year ahead of us. I love how this time of year presents the opportunity for a fresh start! The chance to get back into daily routines, recommit to staying organized and a fresh perspective.
How I Organize My Days
When it comes to organizing my days, there are a few things I use over and over again to keep me on top of things. As a wife, mother, and work-at-home creative, I know staying organized is essential. An organized day leads to an organized week, which leads to an organized life. These calendars, my printable planner pages and a few other essentials help me to stay on top of things!
My favorite pens to use
With a background in art, it's no surprise I'm picky about my pens and paper. When I write on my calendar and jot down to-do notes I like to use a good set of pens.
When it comes to pens here are my favorites:
I write recurring appointments and commitments in pen, but the rest I record in pencil.  I especially love these stainless steel mechanical pencils. Dates and times can change frequently and I like being able to erase so that my calendar stays neat and tidy.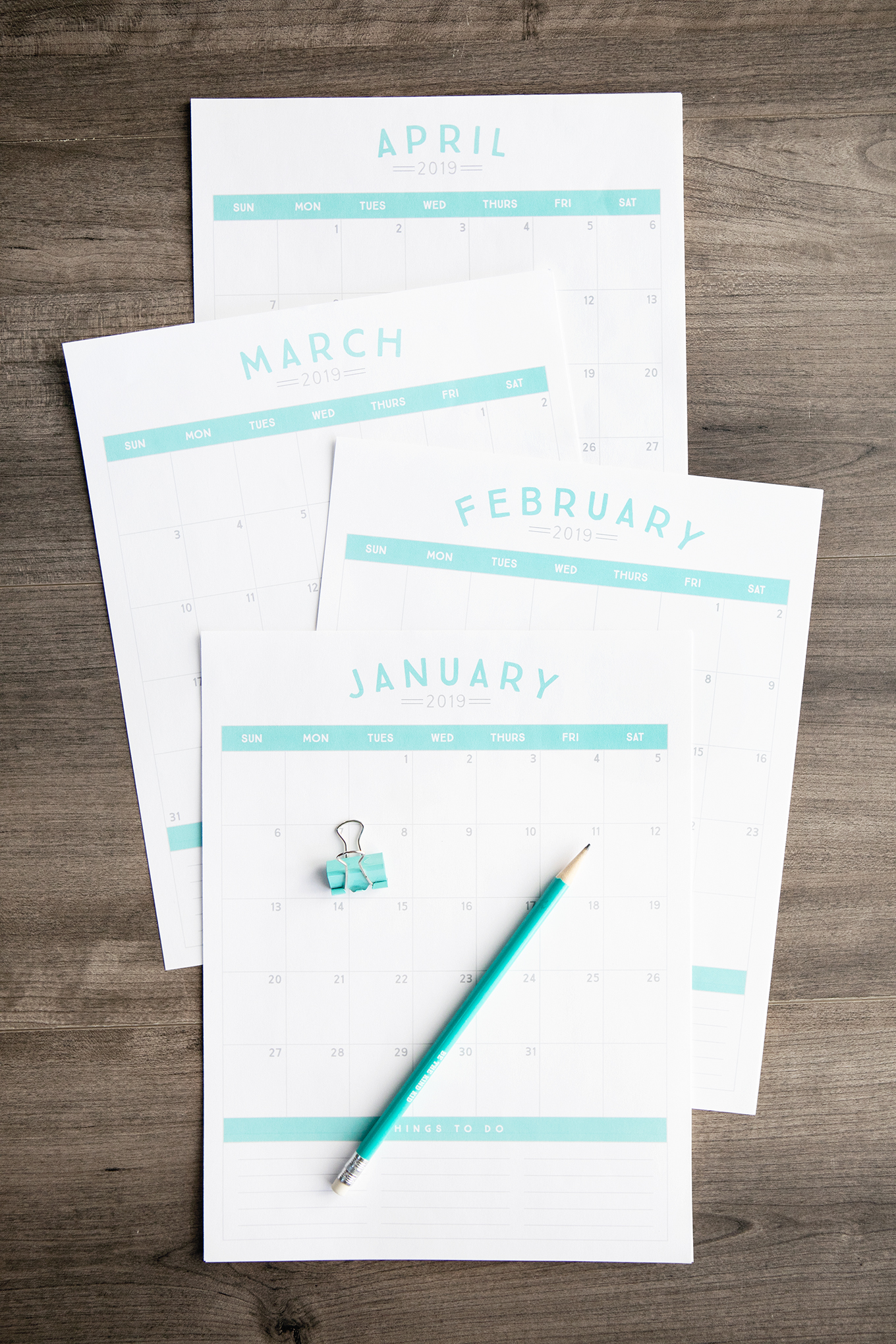 Download our FREE 2019 Printable Calendar
I created these calendars 3 years ago and I still love the vertical format of them so much! Not to mention the handy things to do list included at that bottom. You can print them in color or in black and white by simply changing your printer settings.
These calendar printables are just begging to help you get organized in 2019. Download, print and fill them up with all of your exciting plans for the year ahead!
Download our FREE 2019 Printable Calendar!

More Organizational Printables
Looking for more help to keep things simple and get organized throughout the year? These calendars co-ordinate with the Simple as That organizational printables. I've got everything you need – a meal planner, grocery list, and an AMAZING daily docket that is my secret weapon for staying on top of things!
We've also got a coordinating Fitness Planner that will help you on your journey to becoming a healthier you in the coming year! Our printable Goal Planner is another tool that will help you move from simply setting goals to actually achieving them. Like the rest of the set, these printables are all functional, concise, and printer friendly.
If you enjoyed this post you might also like…