Set yourself up for success and become a healthier "you" with this free, printable, fitness planner.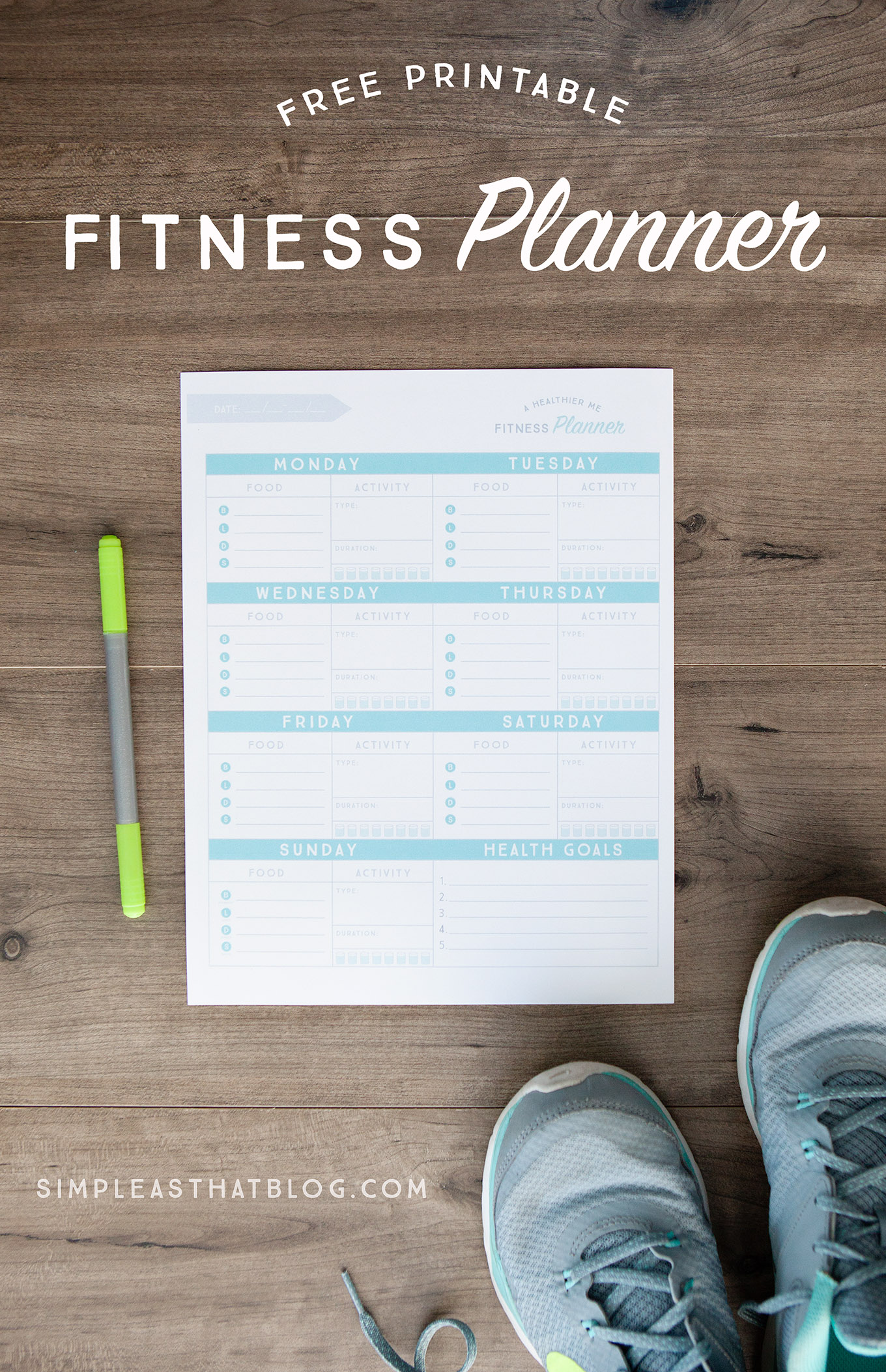 Become a Healthier You
The past 6 months I've been working hard at making some positive changes in my life. I've been trying to eat healthier, exercise regularly and focus more on my health in general.
I'm such a visual person, and to help me reach the health and fitness goals I've set for myself, I designed this one-page fitness planner. I want to share it with you in the hopes that it will be a help and a motivation to you as well.
Free Printable Fitness Planner
Use this weekly log to track your food, water consumption, and daily exercise, as well as to crystalize and prioritize your health goals. When I designed this planner, I wanted to get everything onto a single page to help simplify and streamline your fitness planning, but also so that at the end of a week, you can look at the planner and take pride in what you accomplished in those seven days!
Simple as That Organizational Bundle
This free fitness planner coordinates with the rest of the printables in our organizational bundle. Find the others here: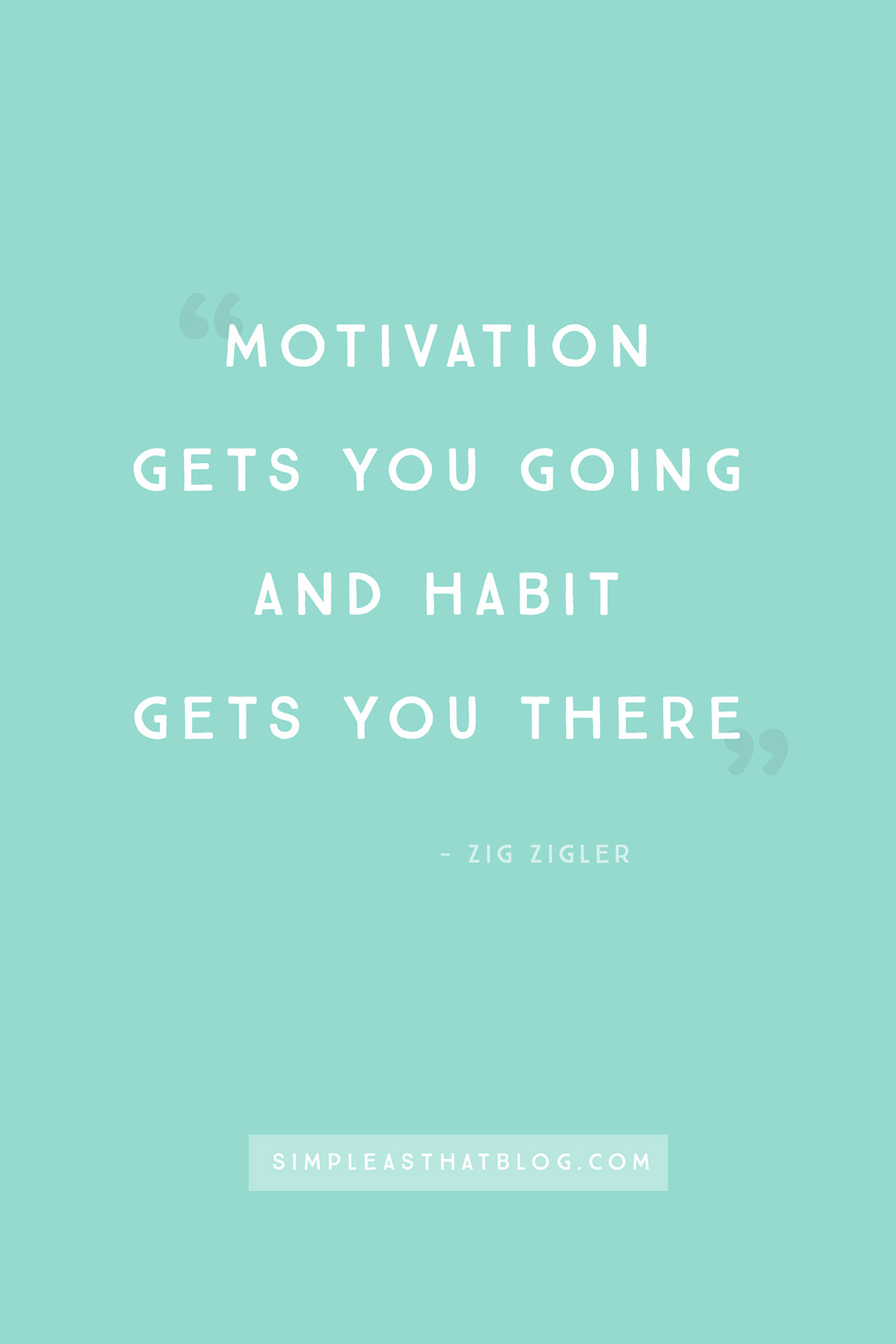 Cultivate Positive Habits
I'm a firm believer that your dreams can't become a reality without a solid plan and this fitness planner has been key in helping me stay accountable and work towards my goals.
I'm certainly a work in progress! I've only just begun this fitness journey but what's really helped me is breaking down my big goals into smaller, daily habits and focusing on one step at a time. Drinking more water for instance is so important and a habit I'm working on. Drinking enough water is key to optimal health and that's why I added a section for tracking water intake.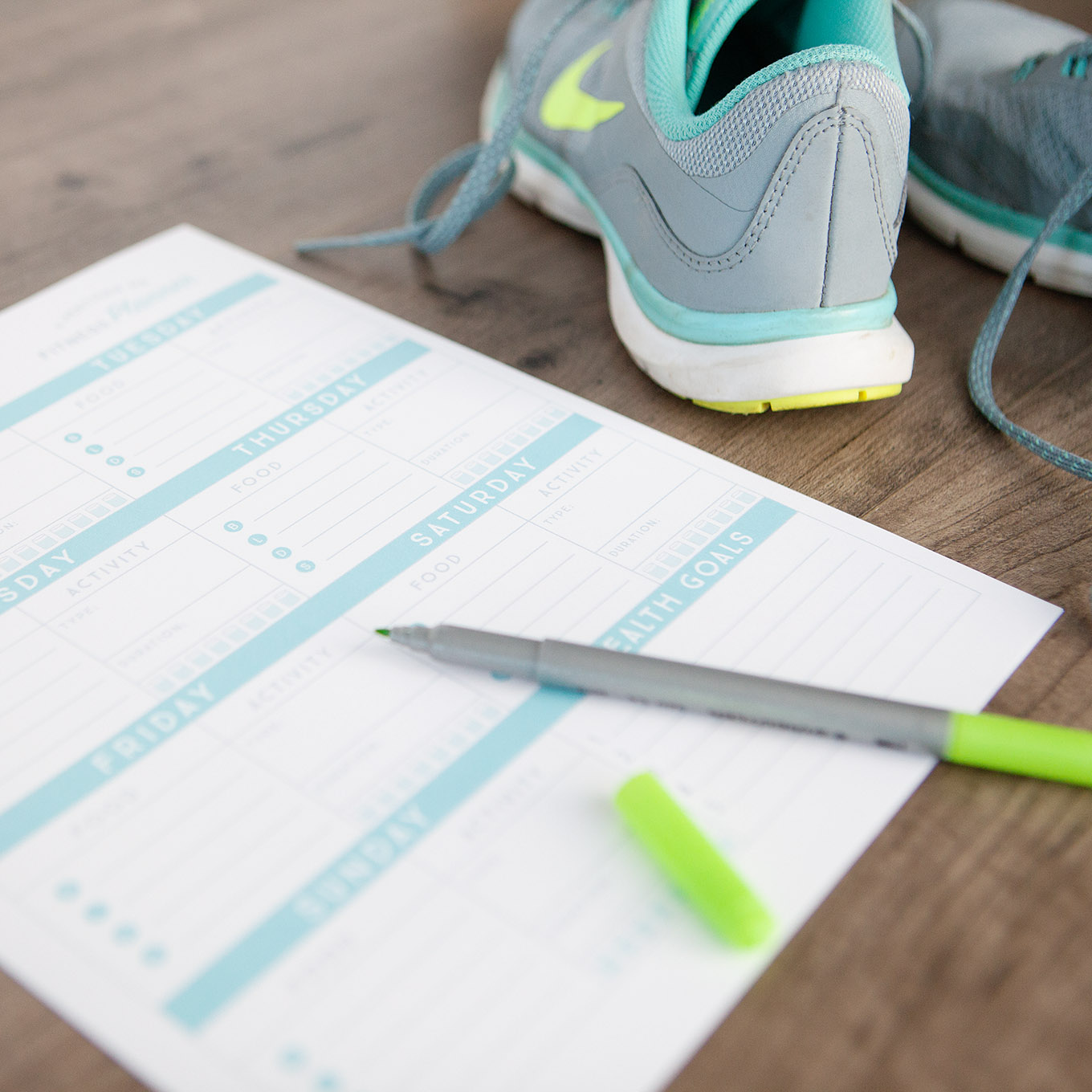 If there's anything that I want you to know, it's that the small steps lead to bigger steps which lead to huge strides. Start small, celebrate every accomplishment and be consistent. I haven't made any earth shattering changes in my diet or become a hardcore gym junkie but I have made some small changes that are making a big difference for me. I have more energy, I feel stronger and I feel more focused than I have in years.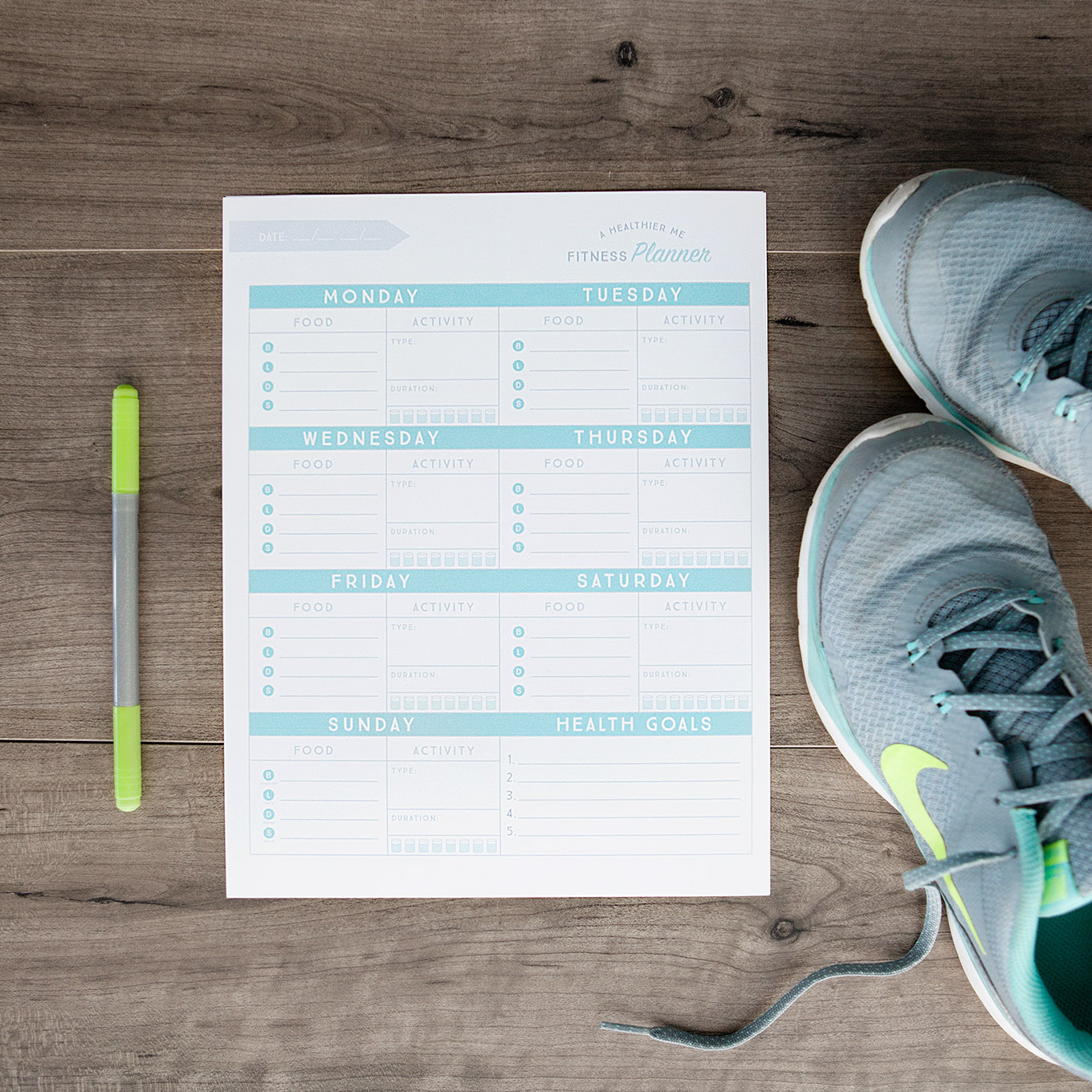 If you're looking for a good place to start when it comes to getting active this simple at home strength training circuit is so great. It walks you through each exercise with visuals and a how-to video. You don't need to have a gym membership or any fancy equipment to get moving and start your journey towards a healthier you. It starts with cultivating healthy daily habits and builds from there.
You will never change your life until you change something you do daily. Success is found in daily routine. – John C. Maxwell
If you enjoyed this post you might also like…