I'm excited to share my latest product with you, designed to help you get your images off your phone or camera + onto your walls!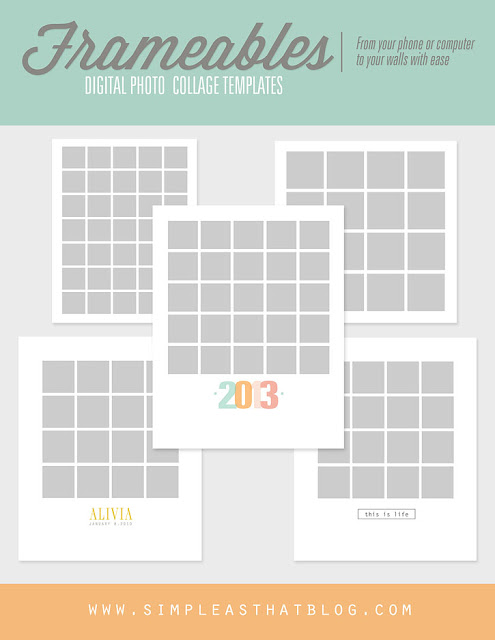 It's no secret I love to take photos, but getting them printed, in frames and on display is something I've always struggled with. In 2013 I'm determined to DO more with my photos! Whether its scrapbooking them with
Project Life
or printing them and displaying them in some form or another around our home – my photos will not just sit around on my phone/camera or computer any longer!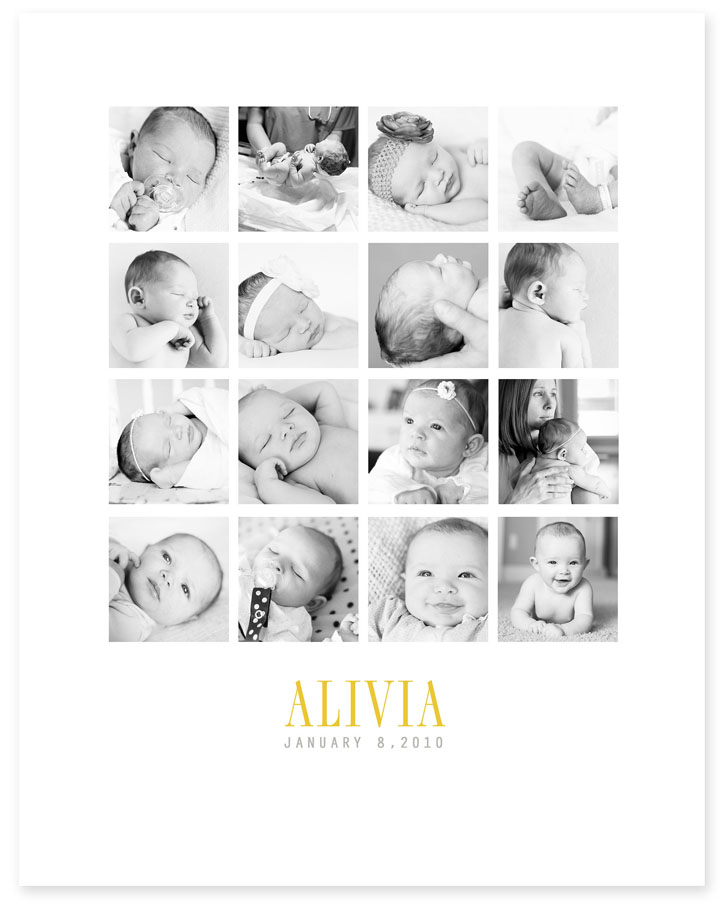 That's why I created this set of 5 photo collage templates perfect for framing! I thought they'd be a fun way to display a whole lot of photos all at once! What started out as an idea for getting my instagram photos on display turned into much more and I'm so excited for the possibilties with these frameables!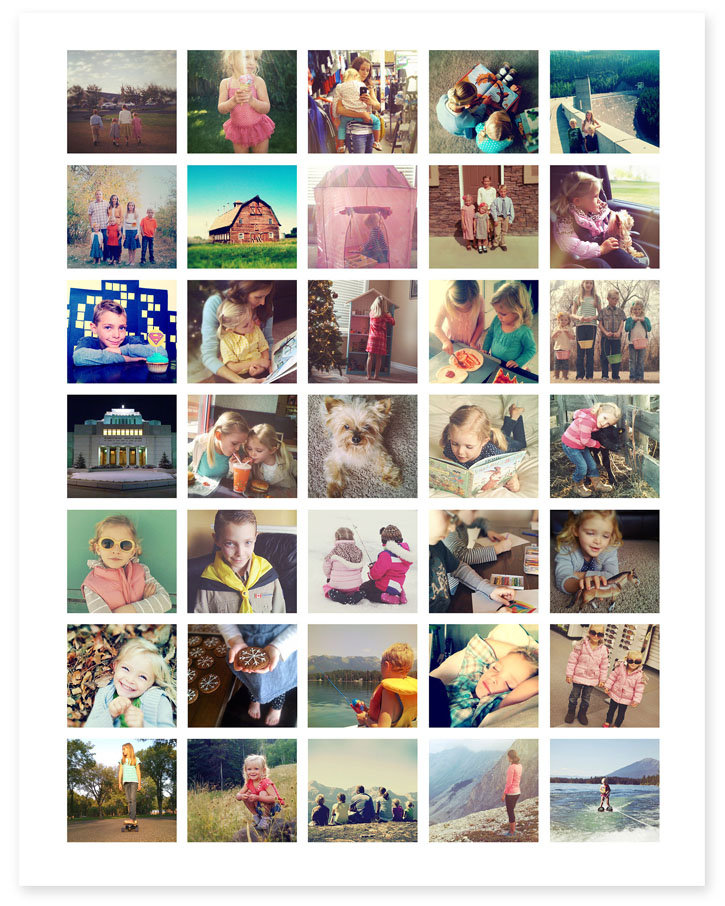 Instagram photos
Baby Photos
Wedding Photos
Kids artwork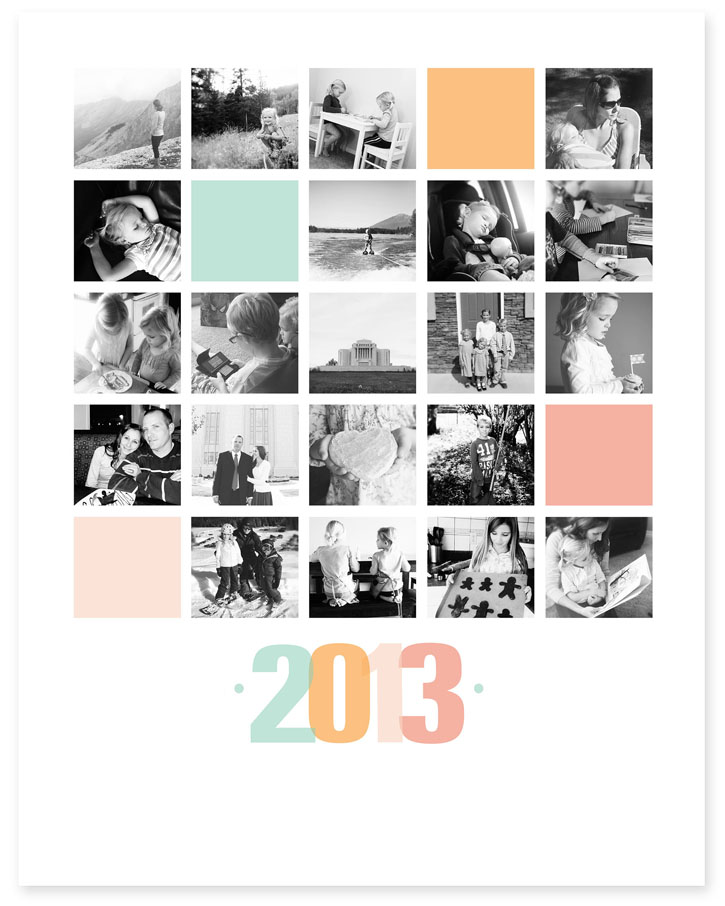 All elements of the five collages are fully customizable. You can change the colors, text, fonts however you'd like! I've shared just a few examples of what can be done with these templates. The templates were created for framing but would be great for use with project life as well! It's important to note that you will need Photoshop or Photoshop Elements to use these templates.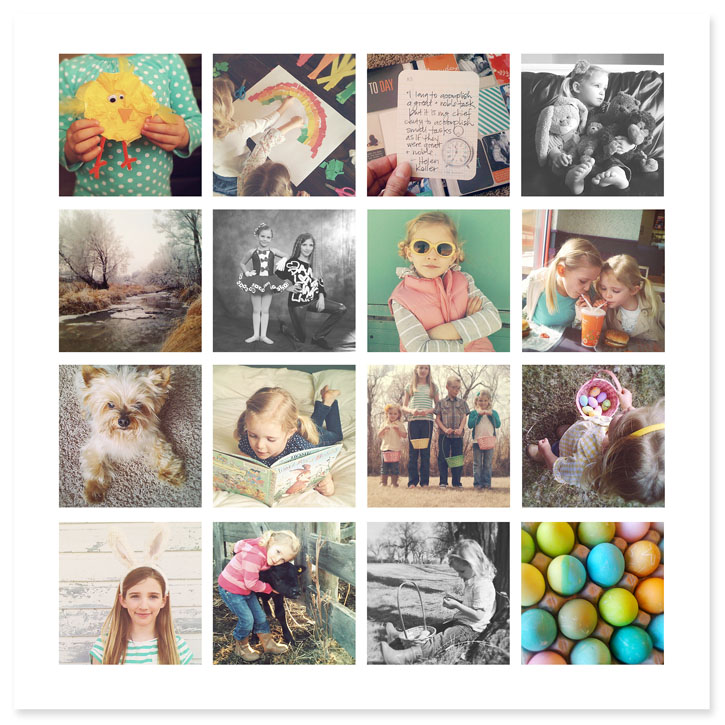 You can purchase all the templates as a set or purchase them individually in my shop.
More details on that below.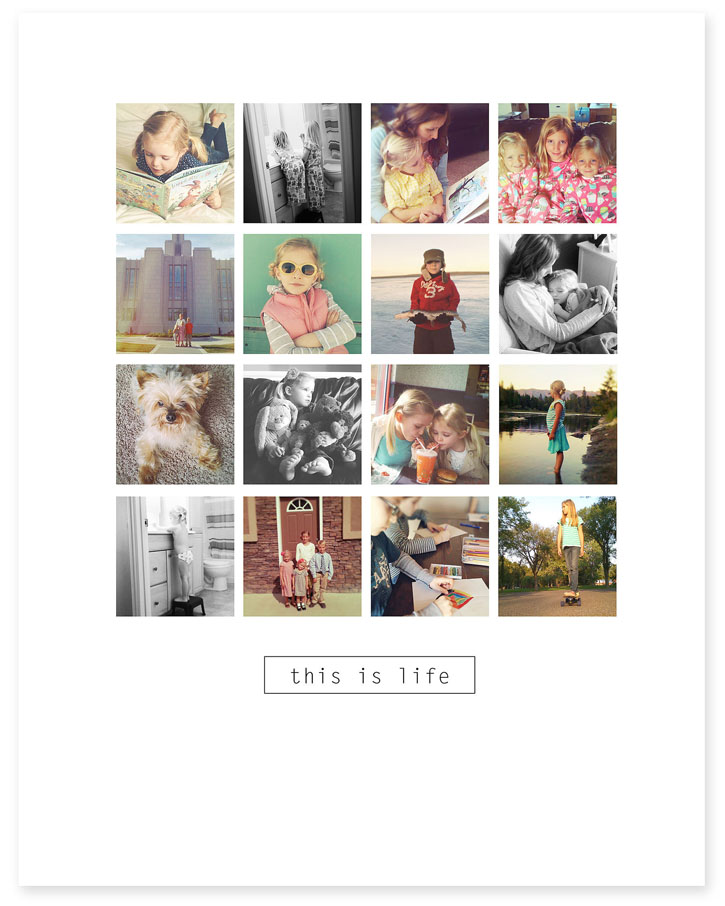 I currently have the above collage printed as an 8×10 and displayed in my office. I plan to change the photos out periodically and reprint. It's such a fun thing to see these little snippets of our life displayed like this + really inexpensive as well!
Here's a closer look at the frame that I picked up at Walmart: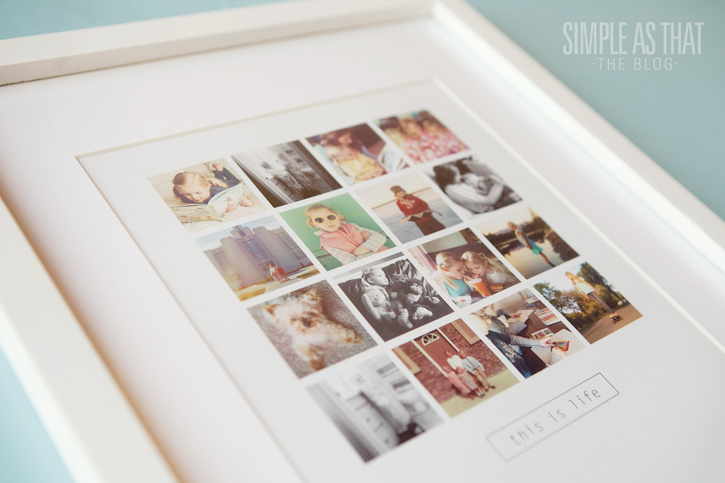 I have yet to find the perfect spot for it, so for now its hanging out on the top of
my craft shelf
.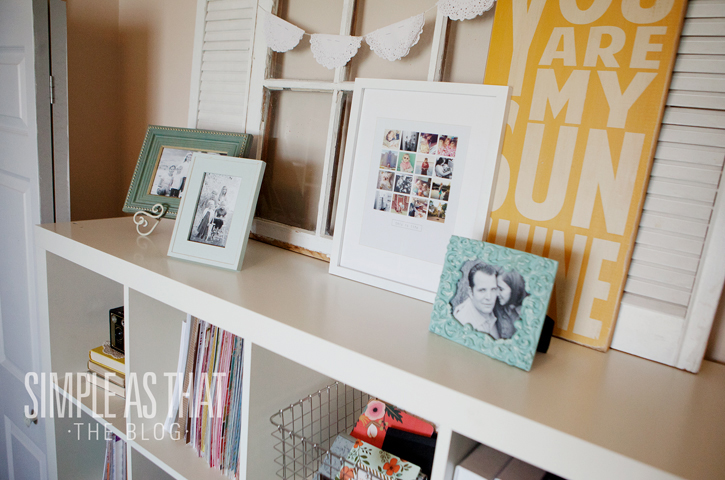 Templates can be purchased as a set or individually sized 8×10 or 11×14 along with one 12×12 template. Please note, these are layered Adobe PSD files so they're for use with PS/PSE only. You will be emailed your digital file within 48 hours upon purchase.
If you have any comments or questions just let me know! I can't wait to see what you do with these!! If you've used any of my products from the digital shop in a project or have one of my art prints on display in your home I would LOVE to see what you've done! Shoot me an email at
[email protected]
with a peek!
As always I appreciate your help in spreading the word about my digital shop. If you have a second to share this post on FB/Twitter or pin it on Pinterest I'd love ya forever!
Have a fabulous weekend everyone!