We had so much fun
with this silly little hairdo last Christmas
that we decided to try our hands at a Halloween version this year. All my girls are excited to wear their hair like this sometime this month! We call it silly spider hair and it really is so easy, just follow the steps below.
1. Gather the following supplies – black piper cleaners, hairpins, googly eyes, black pompoms, a scrap of black felt and a hot glue gun or other adhesive.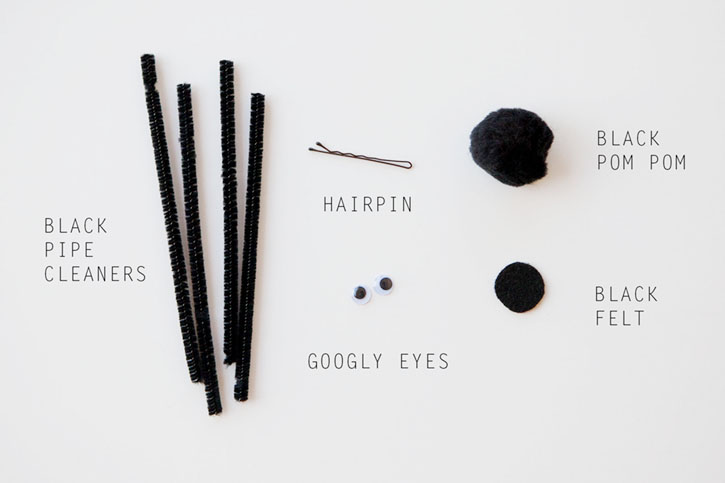 2. Create the spiders face. Cut a small circle out of black felt. Slip inside the hairpin. Using hot glue or other strong adhesive glue the pompom to the felt. See images below. Lastly, attach googly eyes to the front of the pompom.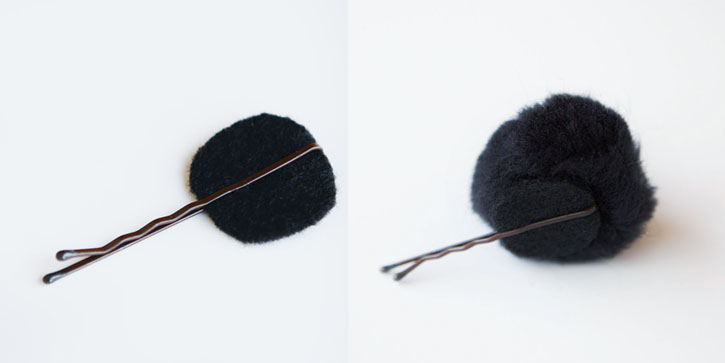 3. Use 4 black pipe cleaners cut in half to create the spiders legs. Place four on each side of the hair bun. Bend slightly at the top, then again at the bottom to create a small foot.
If you enjoyed this project you might also like these 16 simple ideas for Fall!