I'm a bit of a font junkie and am always on the look out for trendy new fonts to add to my ever growing collection. It's always fun to share some of my favourite font finds on the blog once in a while and today I give you 14 Fresh Fonts for Spring! You'll find the links to download all of these 14 Fresh Fonts for Spring below!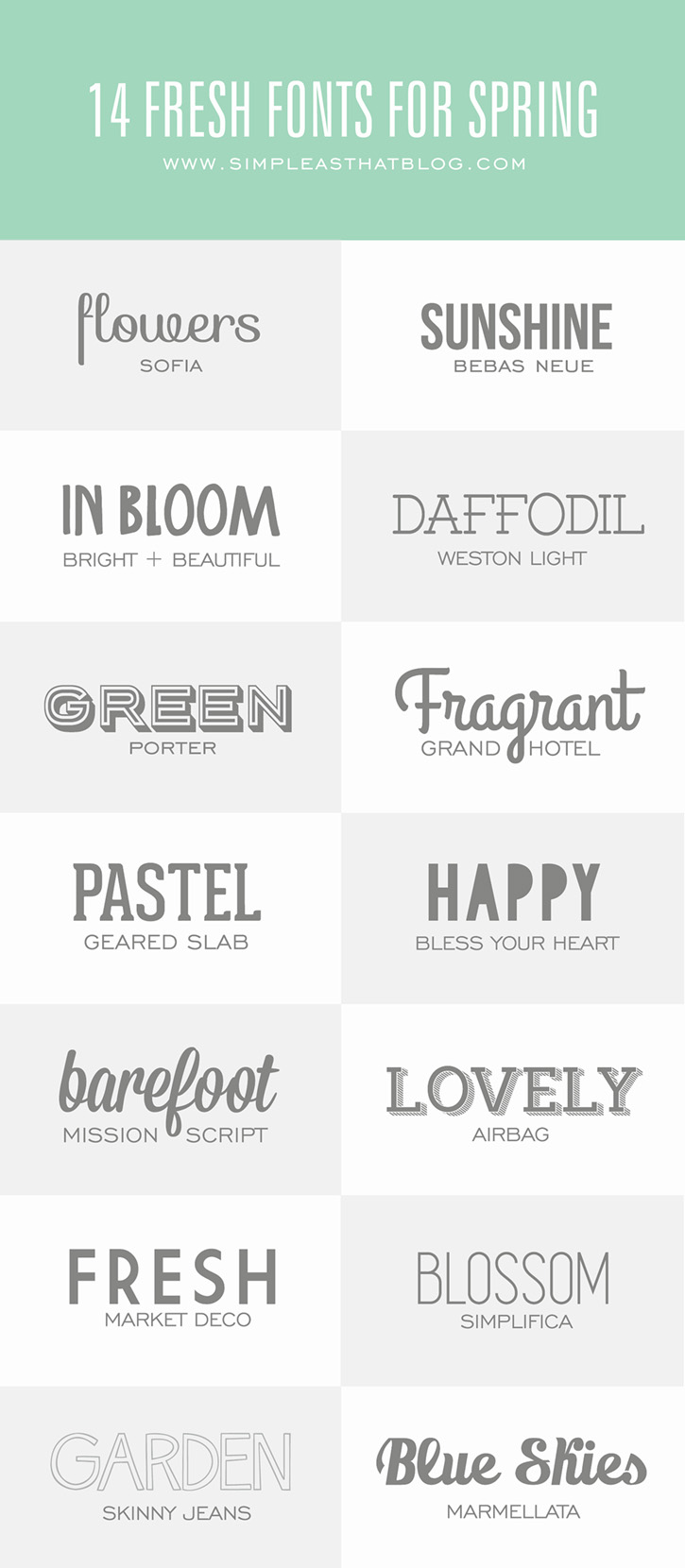 sofia | bebau neue | bright and beautiful | weston light | porter | grand hotel | geared slab | bless your heart | mission script | airbag | market deco | simplifica | skinny jeans | marmellata
If you enjoyed this post you might also want to check out these 18 Elegant Fonts for Easter that I shared last Spring.
Follow Rebecca – Simple as That Blog's board spring on Pinterest.