Dress up a simple bun with this silly spider Halloween hairdo!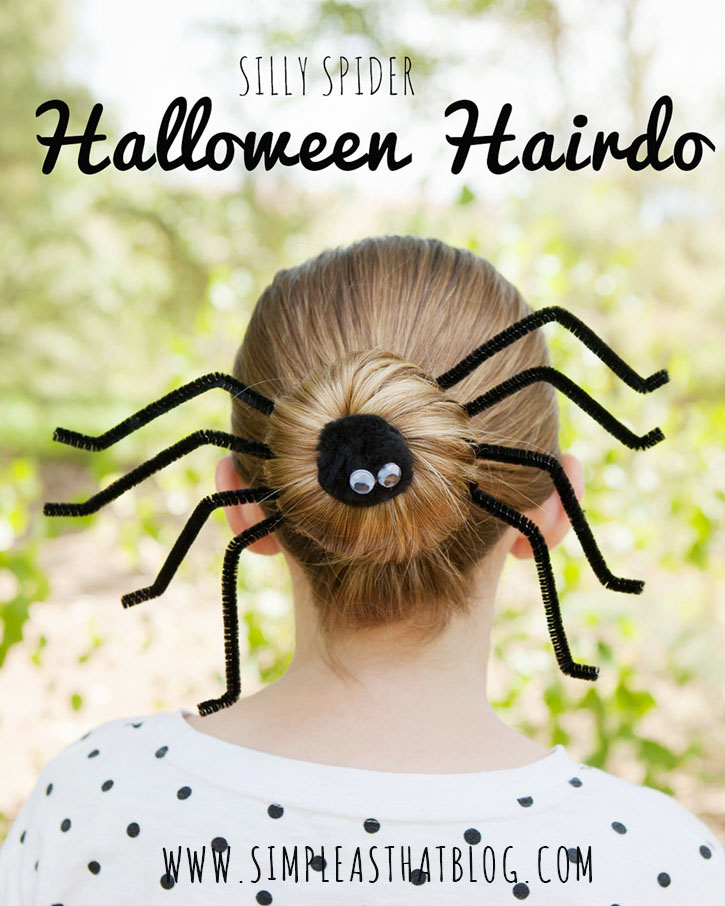 We had so much fun with this silly little hairdo last Christmas that we decided to try our hands at a Halloween version this year. All my girls are excited to wear their hair like this sometime this month! We call it silly spider hair and it really is so easy,  just follow the steps below.
1. Gather the following supplies – You'll need black piper cleaners, hairpins, googly eyes, black pompoms, a scrap of black felt and a hot glue gun or other adhesive. We got all our supplies at Michaels.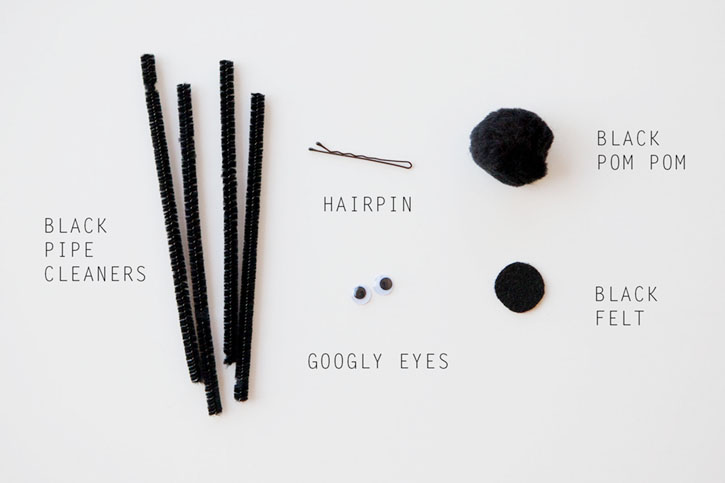 2. Create the spiders face. Cut a small circle out of black felt. Slip inside the hairpin. Using hot glue or other strong adhesive glue the pompom to the felt. See images below. Lastly, attach googly eyes to the front of the pompom.
3. Use 4 black pipe cleaners cut in half to create the spiders legs. Place four on each side of the hair bun. Bend slightly at the top, then again at the bottom to create a small foot.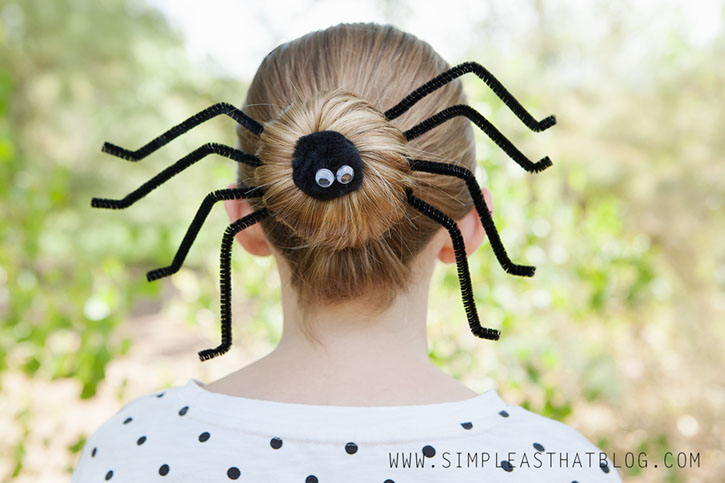 4. 
Secure the pompom for the spiders face in the center of the bun and that's it!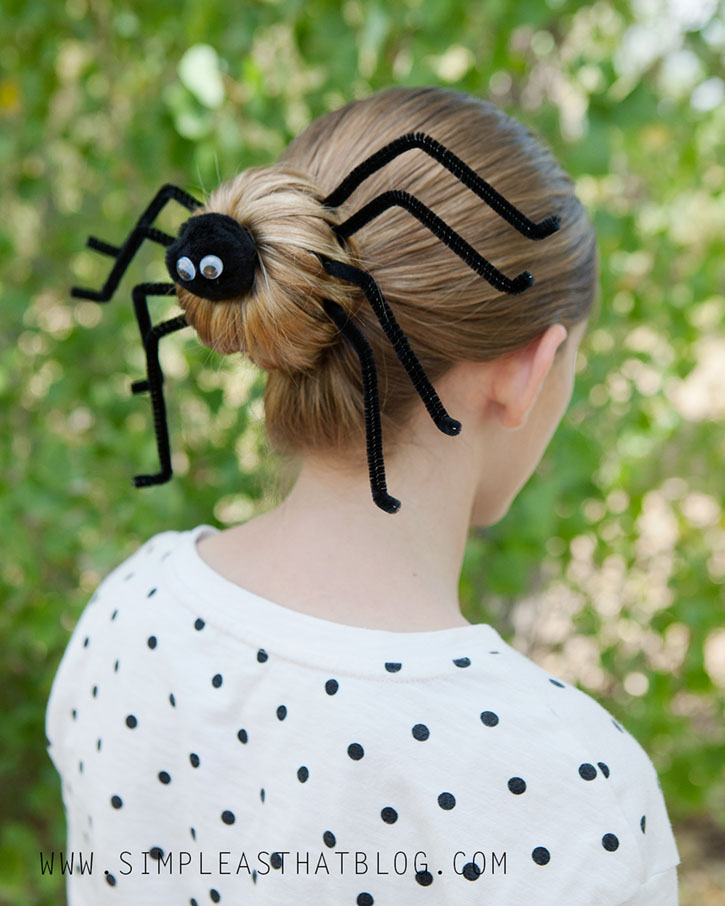 I hope you have fun with this silly Halloween hairdo!
 It's such a great costume alternative for tweens who don't want to dress up, for Moms who want to feel festive without going all out or for kids who aren't allowed to wear costumes to school.
If you enjoyed this post you might like to check out the following: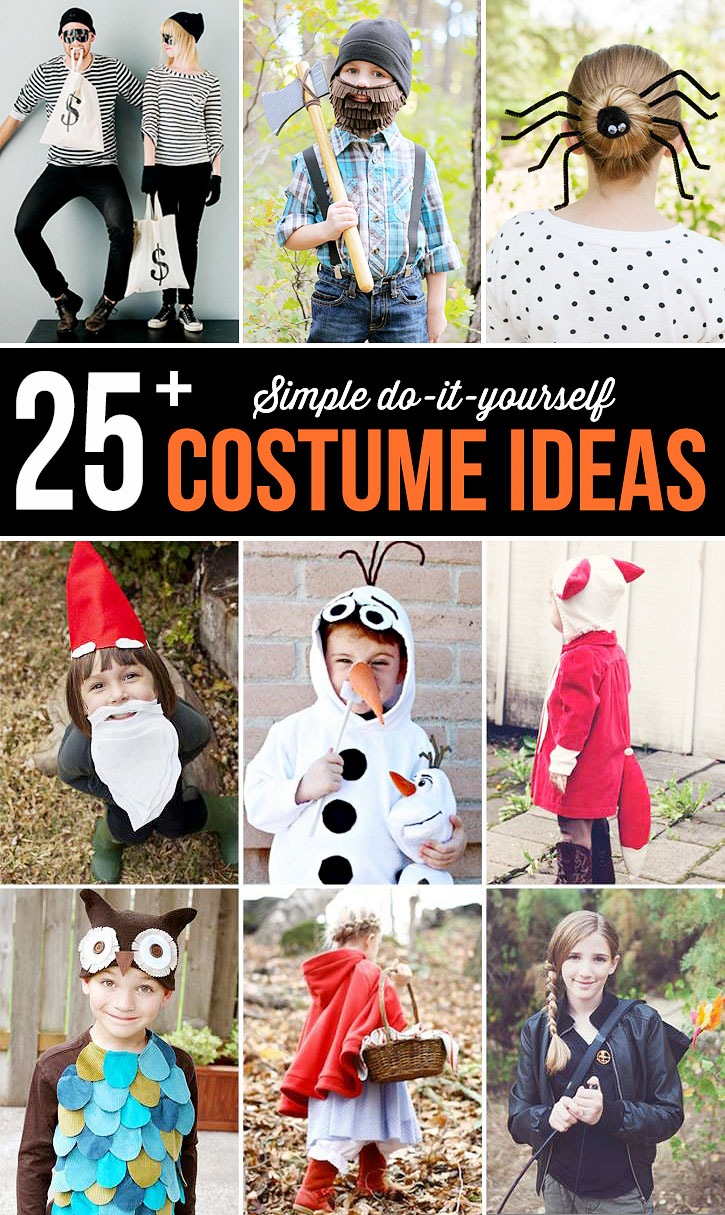 DIY handmade costumes can be fun, but sometimes simplifying, means going with store-bought costumes. If there just isn't time for DIY this year, here's a fun roundup 25 Cute Halloween you can buy, from baby to tween and for almost every budget!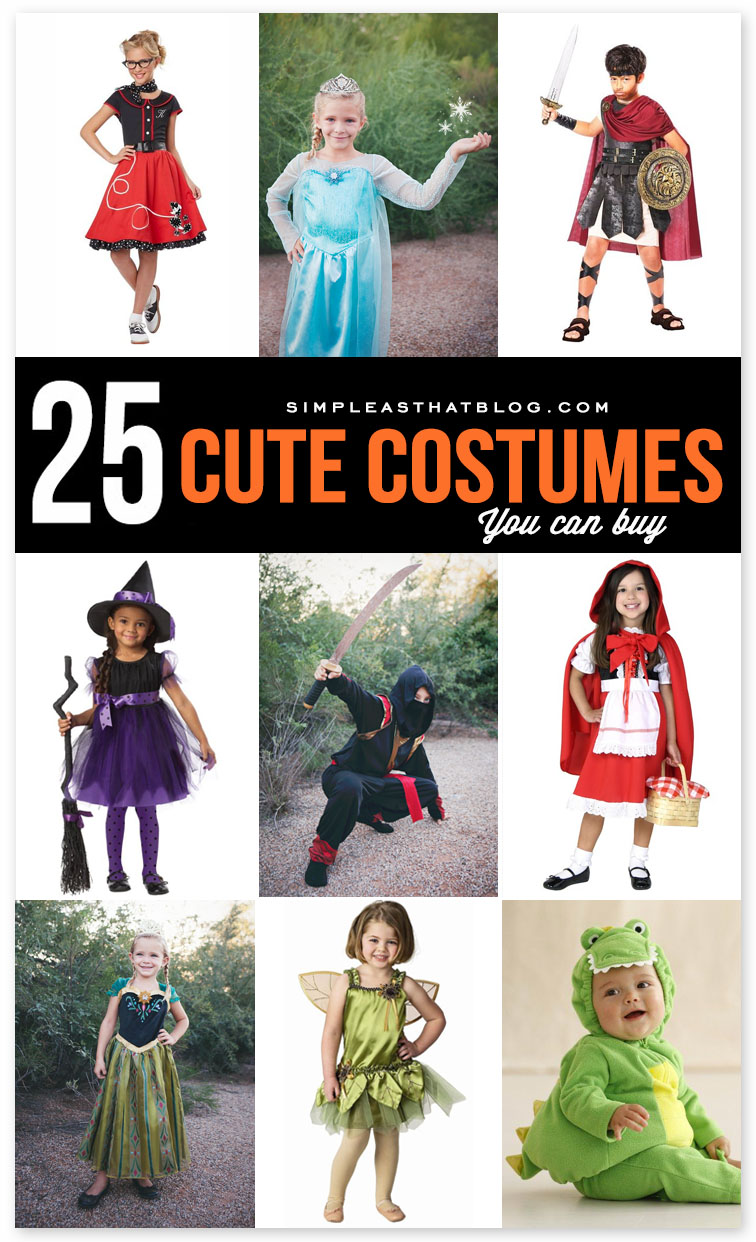 Do it Yourself Katniss Everdeen Costume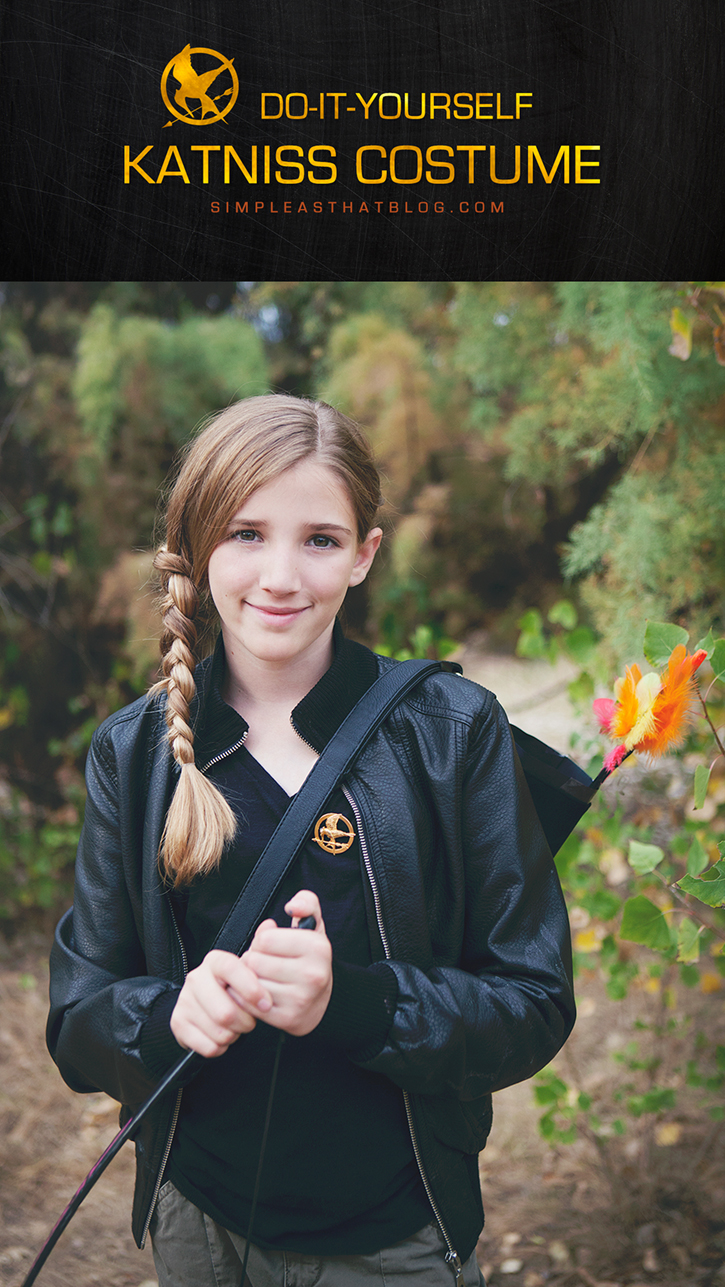 Halloween Journaling and Filler Cards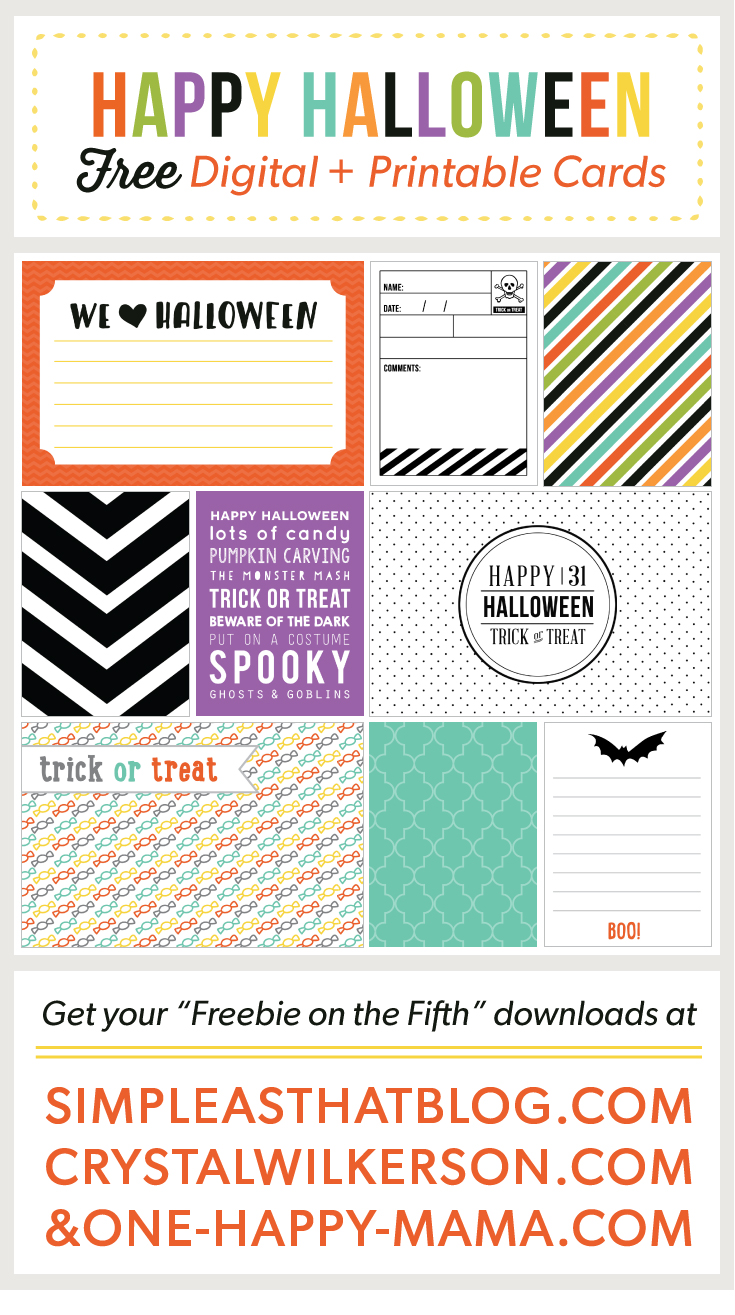 Pop Rocks Halloween Treat with Free Printables Tags