I'm excited to share another set of monthly Visiting Teaching printables with you for the month of October! You can find the October Visiting Teaching Message here: The Divine Mission of Jesus Christ: Bread of Life and scroll down to download the printables using the link below.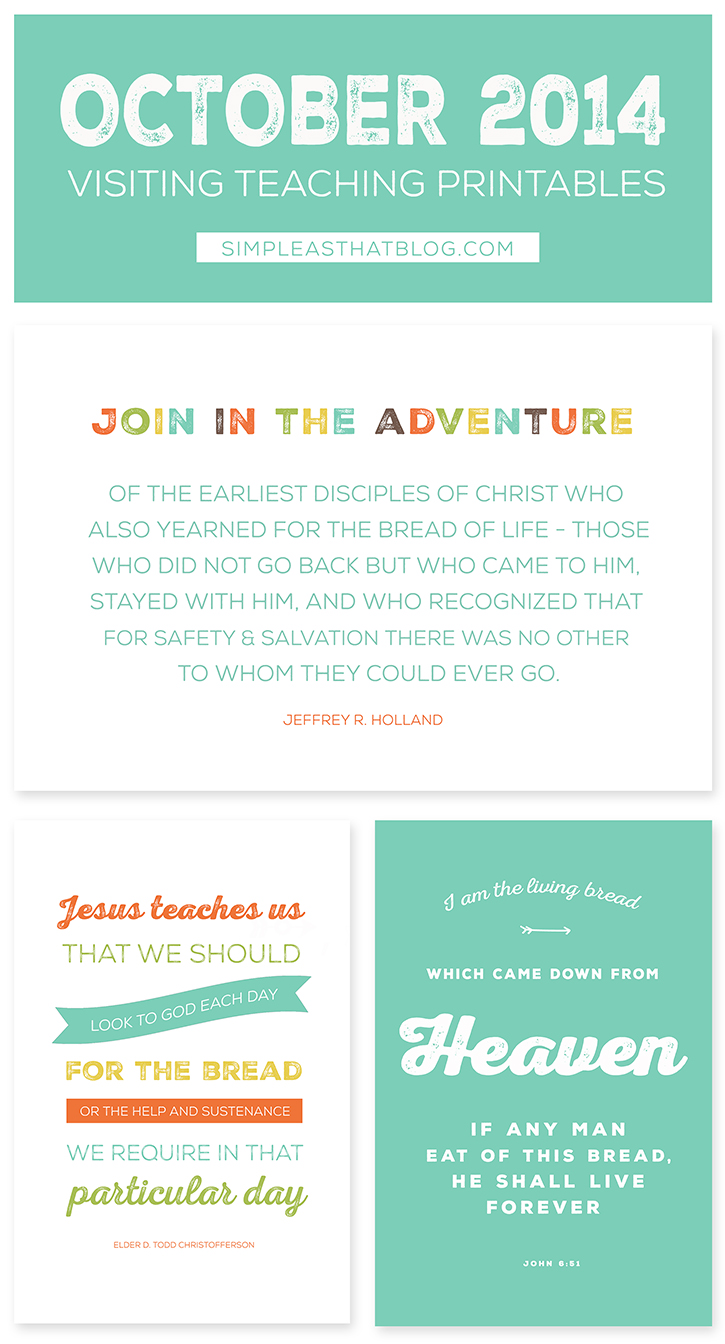 This months printables are all 4×6 size. They can be printed at your local photo lab or they're available in PDF format for printing at home on cardstock.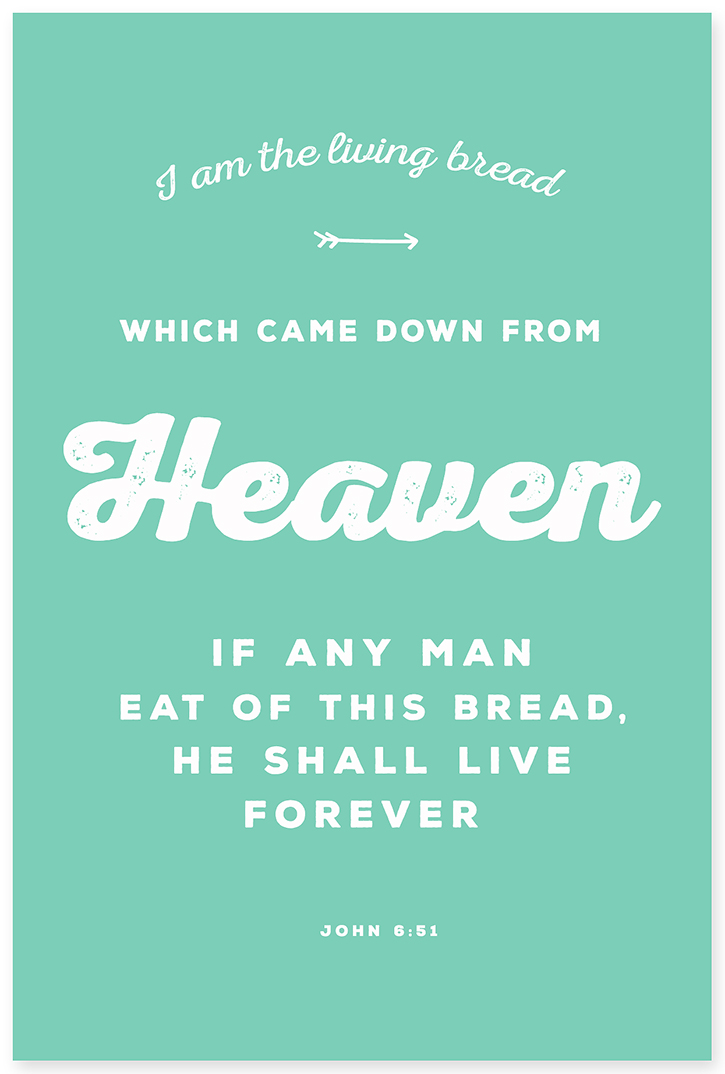 "I am the living bread which came down from heaven: if any man eat of this bread, he shall live for ever."  – John 6:51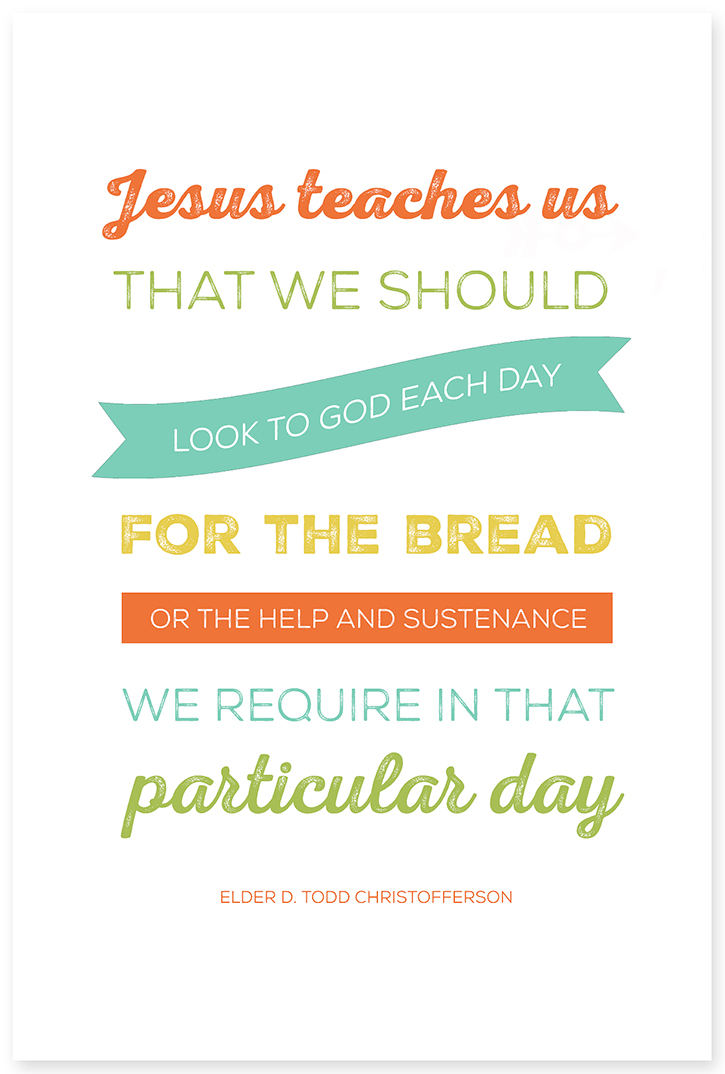 "Jesus teaches us, His disciples, that we should look to God each day for the bread—the help and sustenance—we require in that particular day." – Elder D. Todd Christofferson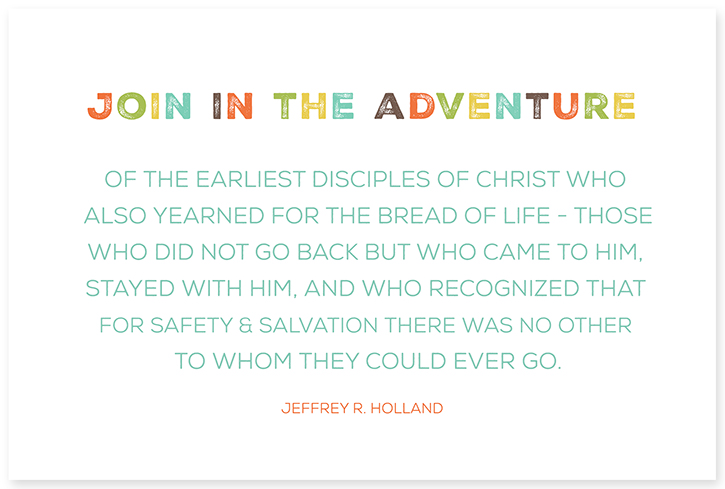 "Join in the adventure of the earliest disciples of Christ who also yearned for the bread of life—those who did not go back but who came to Him, stayed with Him, and who recognized that for safety and salvation there was no other to whom they could ever go." Elder Jeffrey R. Holland
CLICK HERE TO DOWNLOAD October 2014 VISITING TEACHING PRINTABLES
If you enjoy these quotes please tell your friends where they can find them by sharing via Pinterest, Facebook and Twitter! Thank you so much!