5 quick tips for better halloween photos – With all the costumes, candy and cute trick-or-treaters there are just so many memorable moments to capture at Halloween! Here are 5 quick tips that will help you take better Halloween photos.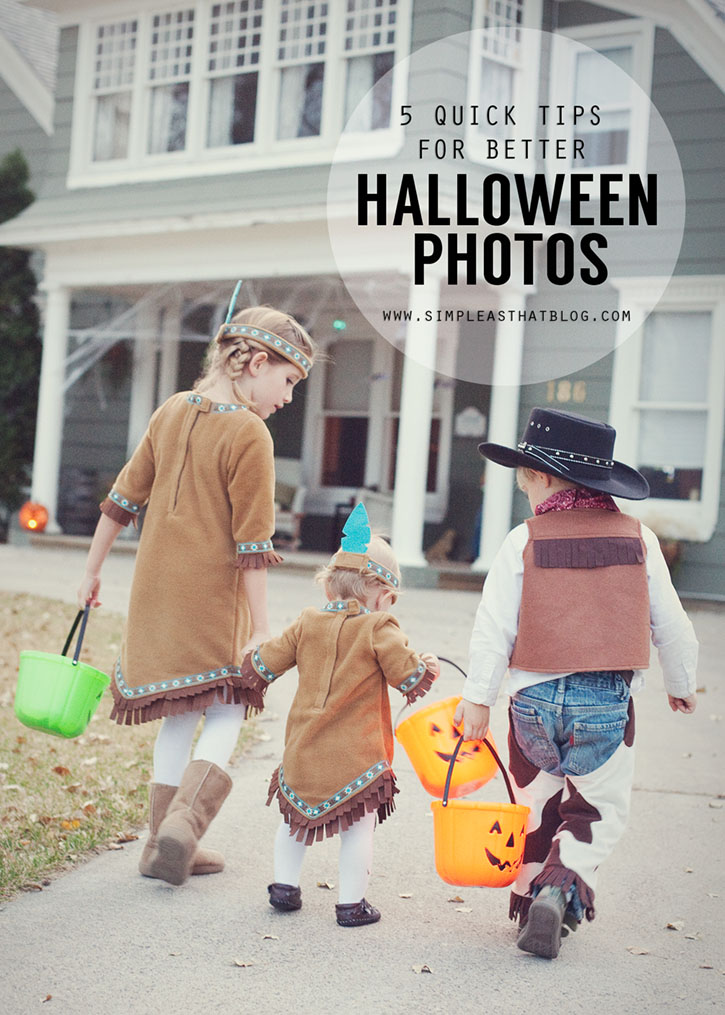 The countdown to Halloween is officially on at our house, as I'm sure it is at yours! Halloween is one of our favorite holidays! With all the costumes, candy and cute trick-or-treaters there are just so many things to love…and so many things to take pictures of!
Here are a few quick tips to help you capture some adorable photos this Halloween!
1. It's about time – halloween can be a 'tricky' time of year for taking photos. A lot of the festivities take place after dark which makes for less than ideal photo taking conditions so what I try to do is take advantage of the available daylight while I can. Think about having your trick or treaters ready a bit early and head out at dusk when the sun is low and you have just enough of that golden sunlight left to capture a few memorable photos.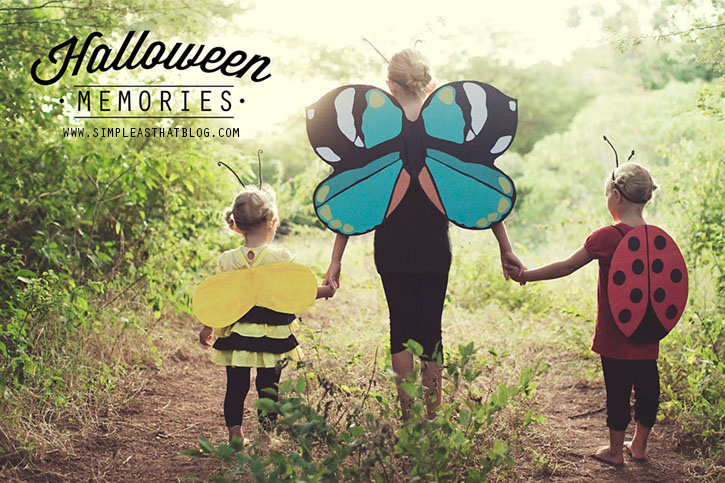 If you have to shoot in low light you can compensate by increasing the ISO settings on your camera or choosing a higher aperture. If you have to use your flash go ahead, but turn it off wherever possible to avoid washed out, shadowy photos.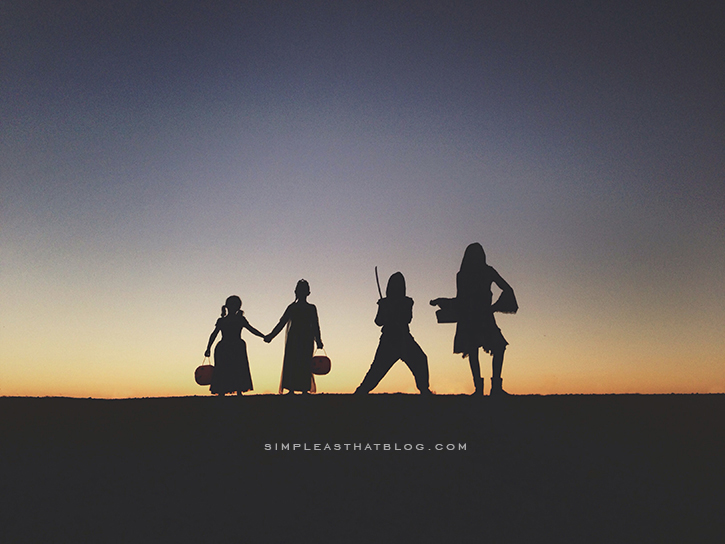 2. Ready, Set, Shoot – planning ahead can make the photo taking process during your annual halloween activities go so much smoother. Have a list in mind of photos you hope to capture. Do a dry run if your child has a halloween function to attend before Halloween. Taking a few photos while they're already dressed up will free up your time on halloween night. Keep extra halloween makeup, safety pins and a hair brush handy for any "emergencies" that may arise.
Having a few tricks up your sleeve to help you and your child enjoy the photo taking experience doesn't hurt either. Have a healthy snack and water on hand, handy wipes are a must for runny noses or smeared makeup. One thing that is always sure to put a smile on my kids faces when taking Halloween photos is to ask them to act like the character they're dressed up as.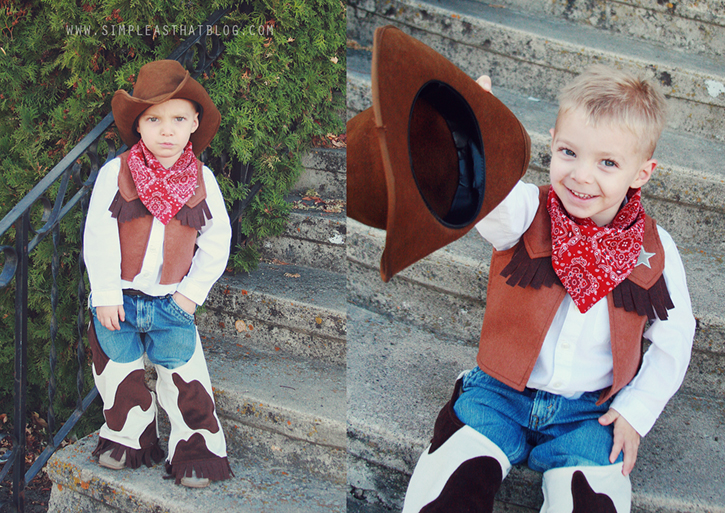 3. Switch things up – don't be afraid to try something new with your photos. Crop in close on the details, take a step back and capture the whole scene. Get down low, stand up on something – change your perspective and see what kind of photos you can capture. The traditional smiling-in-their-halloween-costume photos are great but don't forget to switch things up and you'll be surprised at what photos end up being your favorites. For this shot I was crouched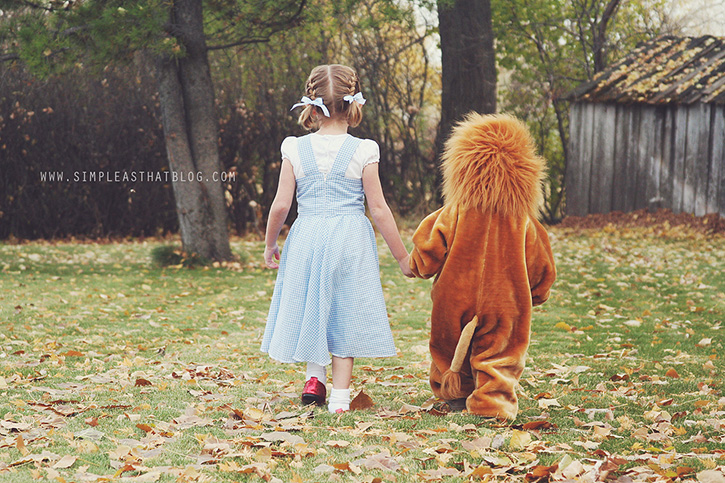 4. What to shoot – there are so many great photo ops during Halloween so be on the look out for unique and creative ways you can capture the holiday fun. Here are some ideas of photos you may want to take:
Pumkin carving
The finished Jack-O Lantern. Try adding an extra candle or two inside your pumpkin when photographing it.
Trick or treating and enjoying the loot afterwards
Connections between siblings, friends, parent and child
Special halloween traditions
Costume details
Halloween decor
Your favorite halloween treat
Getting ready for halloween – putting on makeup, making treats
The kids halloween art projects from school
5. Enjoy the moment – once you've set out capturing the photos on your list allow yourself to put your camera away and enjoy the moment with your kids without the camera around your neck. Let go of the idea that you need to capture every moment and simply enjoy being in the moment.
Have fun capturing those adorable Halloween photos everyone!
Looking for more Halloween inspiration or photo tips? Be sure to check out these posts:
Tips for taking Spooky Silhouette Photos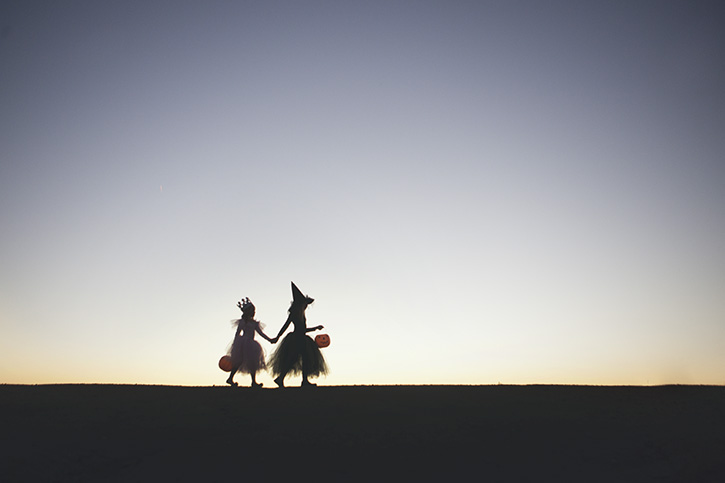 Halloween Photo Card Templates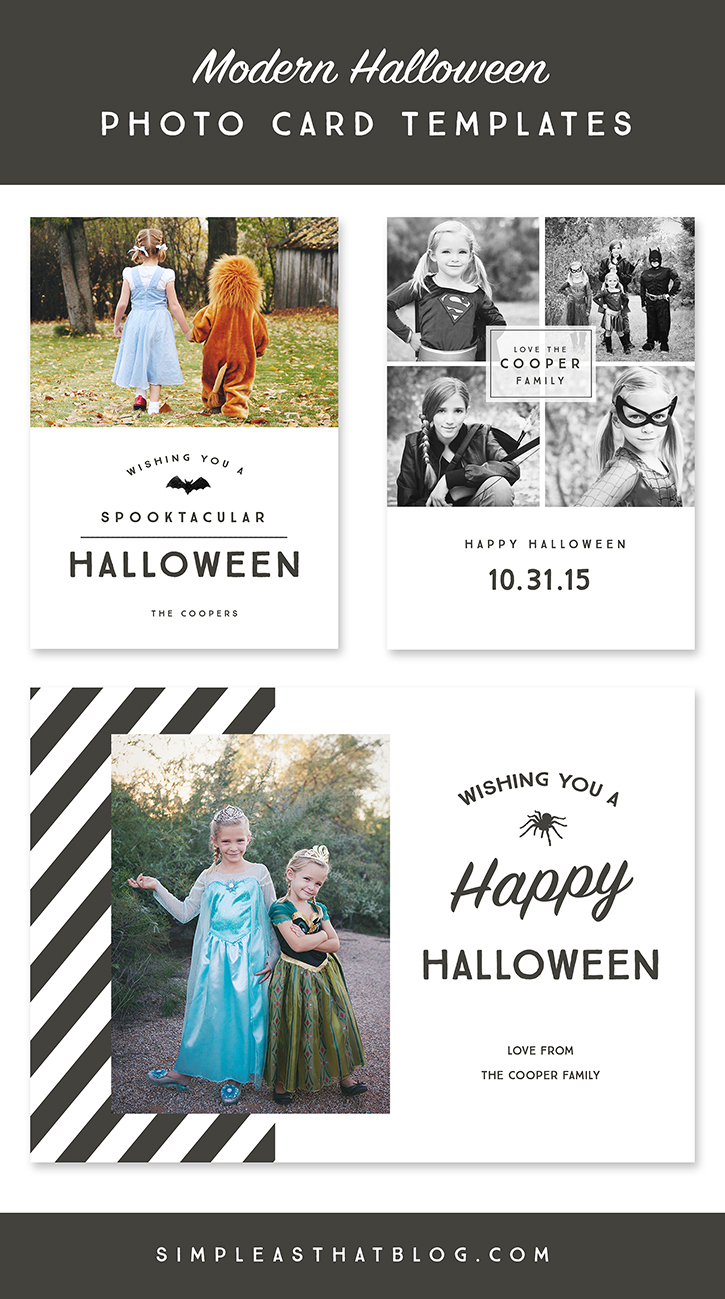 How to take Spooky Pumpkin Photos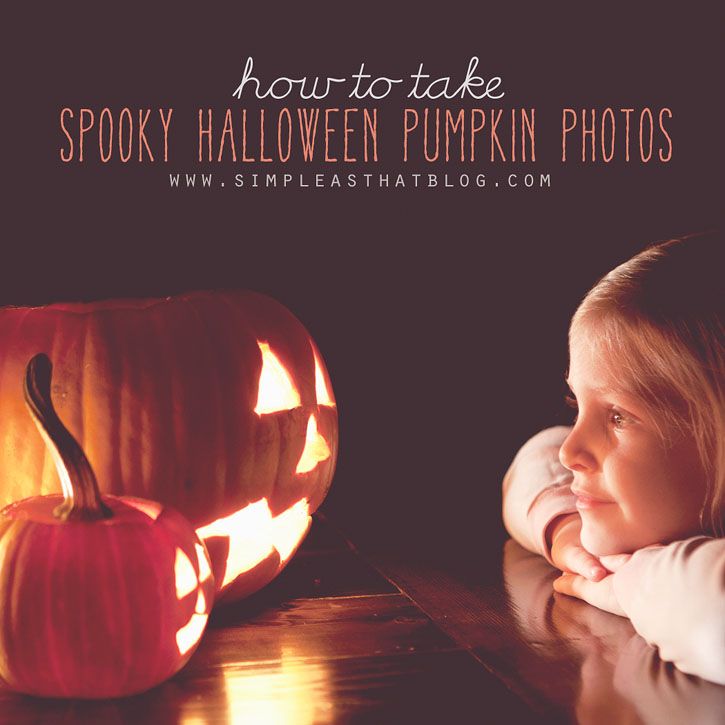 Tips for taking Creative Photo of your kids in Costume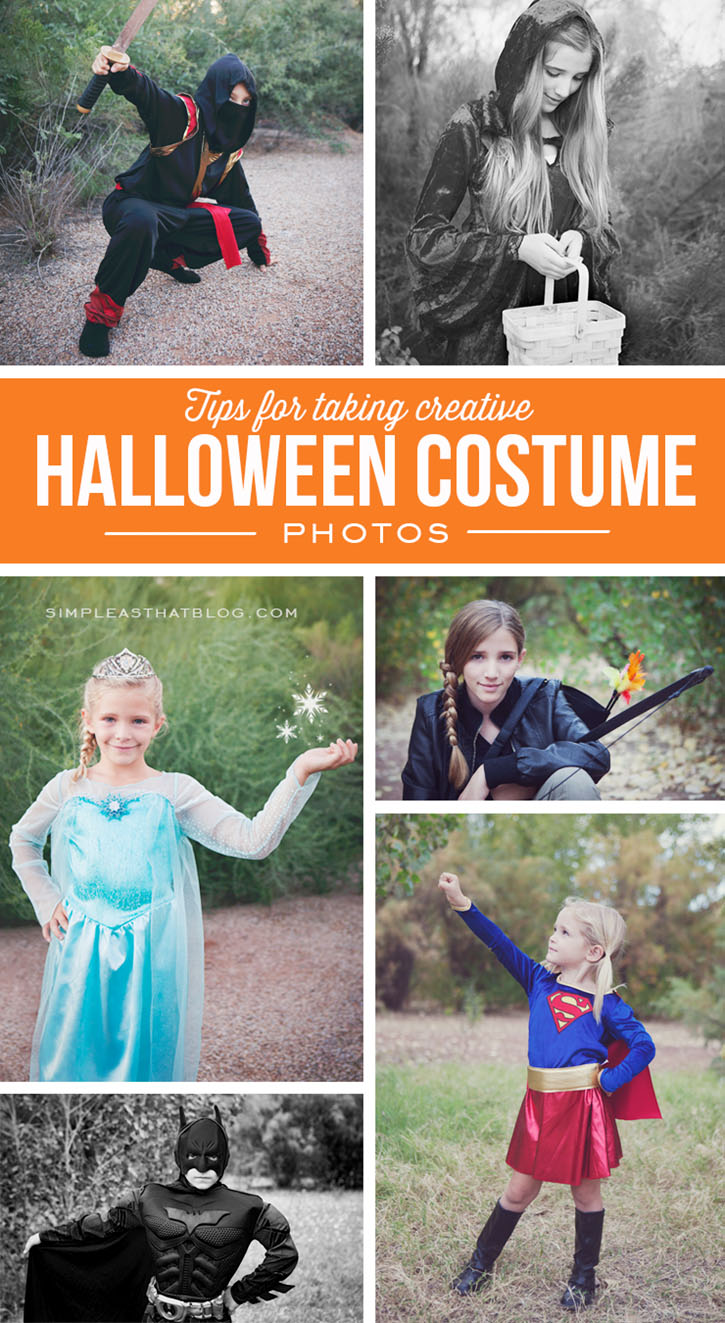 Do it Yourself Katniss Everdeen Costume