Do you have any family gatherings coming up this summer? Casual fourth of July celebrations or full-on family reunions? Here are 10 activities for family gatherings—to help you squeeze more quality and connection into your events.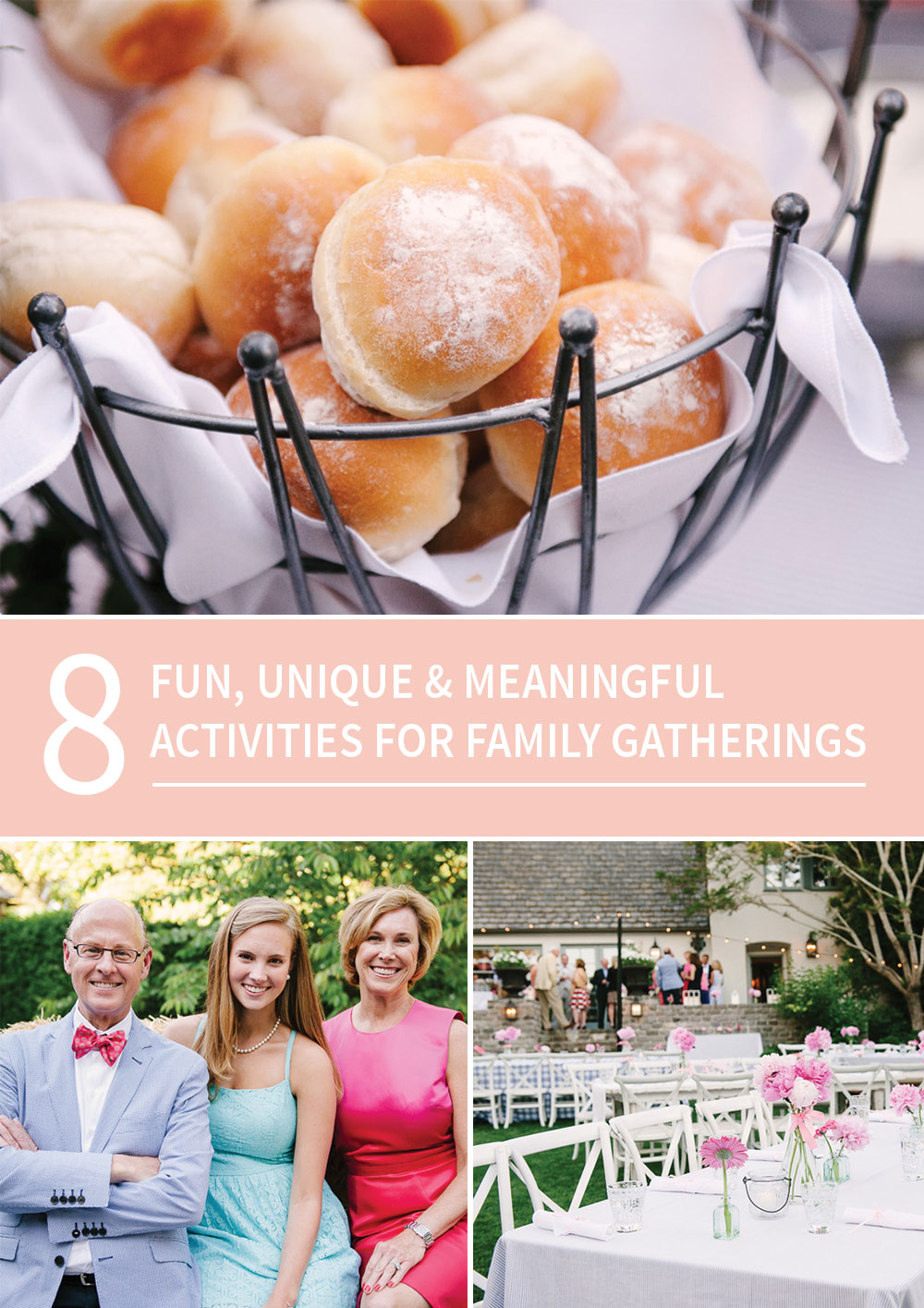 For years, it was my grandpa—the one with the quiet manner and the undeniable sparkle in his eyes—who would don a baseball cap and pick up a bat at every family reunion. He'd swing that bat comfortably to his shoulder, and he'd suddenly look 15 instead of 65.
We kids would sit in rapt attention as he recited the poem, that epic story he had long ago committed to memory: Casey at the Bat.
My grandpa has since passed away, so it's my dad, the oldest of Grandpa's seven children, who now steps up to plate.
For all the fun our family reunions were filled with—water wars and bike rides and lively rounds of the Candy Bar Game—I remember those quiet moments the best. Siblings and cousins—generations—together as we listened to Grandpa's soft voice tell a story of hope and defeat.
If you'll be gathering loved ones this summer, I hope these eight ideas help you create the kind of memories that I gained at my grandfather's feet.
Unique & Meaningful Activities for Family Gatherings 
1. Create and distribute a reunion playlist. Have everyone submit a favorite song from the last year, and then sit around as a family, listening and guessing which member picked each song. Listen to it throughout the reunion, and if you're road-tripping, on the drive home!
2. Hold Q&A Panels. Put a few people on the hot seat, and let everyone ask questions. Ask Grandpa and Grandma about the early years of their marriage, ask the high school grads what advice they have for their younger siblings and cousins, ask aunts and uncles about their missions or careers—anything goes!
3. Play Fear Factor. Challenge the group, especially the kids, to try new (and questionable?) foods—foods they may need to eat if they take a jaunt to the other side of the world. This family started easy with lemons and tomato juice and eventually upped their game to seaweed and pickled cockroaches. Cue Erica gagging.
4. Create a Family Purpose Statement. If your dream is to fill a family with an unmistakeable sense of identity, a family purpose statement is the place to start. It's a way of articulating the why of your family—what makes you tick. And it becomes much more powerful when your whole family feels ownership because you wrote it together.
5. Light Lanterns and Send Them Off into the Night. How cool would it be light up the sky with these
 and watch them float off into the distance? It takes teamwork to get them afloat, and there are so many beautiful analogies you can draw with the concept of light.
6. Build a Family Photo Booth. My cousin and her groom built their own photo booth for their wedding, using a webcam, a drop cloth, some twinkle lights, and an oversized picture frame as a prop. Let me just say, we could not stay away from it. A photo booth is such a great way to get silly with your family and capture those memories!
7. Host a Gratitude Breakout Session. I can feel our gratitude practices shaping our family culture, so I like to sneak them in wherever possible. Try breaking down into small groups and taking turns sharing around the circle. Have younger kids draw pictures, and pass out pencils so teens and adults alike can jot down notes and impressions from what they hear and feel. Brainfood (read: snacks) are a must.
"It's not happiness that makes us grateful; it's gratefulness that makes us happy." David Steindl-Rast
8. And because you just have to finish on a fun note, Throw a Color War! If you want to make memories with staying power, what better way than to throw clouds of color at each other? You can pick up nontoxic colors
 on Amazon. Shoot for about a pound of color per person, wear old white clothes, and don't forget to take before and after pictures!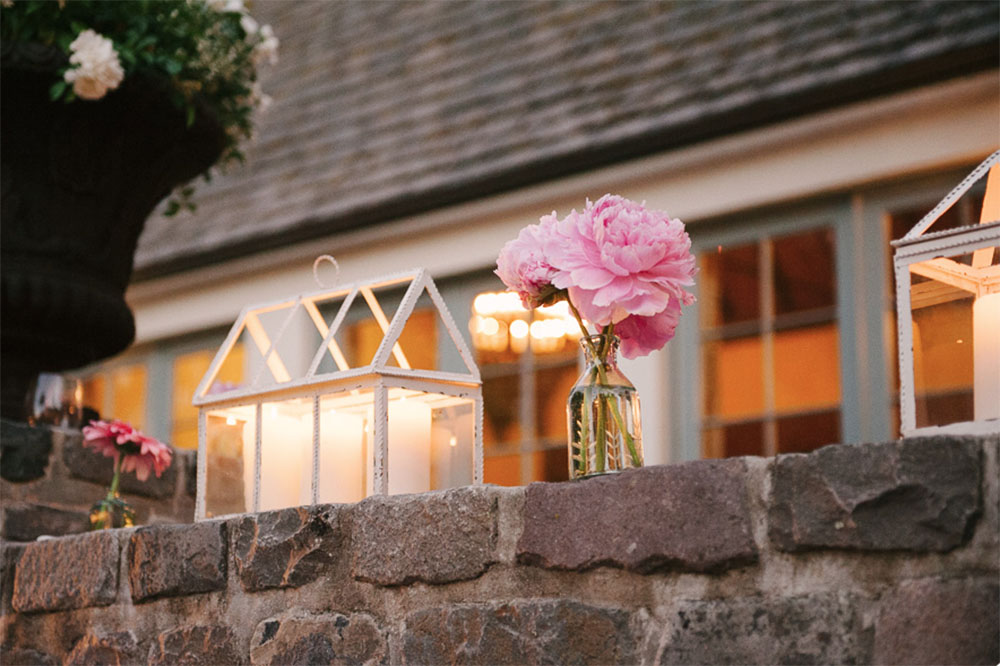 I hope these ideas help you fill your family with love and belonging this summer. I can't help but end with the words of my sparkly-eyed grandpa, because to me, they represent what family gatherings are all about.
There was ease in Casey's manner as he stepped into his place; 
There was pride in Casey's bearing and a smile lit Casey's face. 
And when, responding to the cheers, he lightly doffed his hat, 
No stranger in the crowd could doubt 'twas Casey at the bat.
---
This post contains Amazon affiliate links. Photo credit: My beautiful friend and talented Bay-area photographer, Jen J. Photography.