Happy December everyone! It's me Annika, stopping by with this year's last post for Simple As That. It has been really fun creating posts for you guys this past year, and I hope you had some good use out of my creative ideas.
You are all probably very busy at the moment, prepping for Christmas and decorating your beautiful homes, but I do hope that you treat yourselves to a little downtime as well.
Today I have a little Christmas present for you. Some of you may have noticed from my previous posts, that I love hand-lettering. I actually just opened an Etsy store with a collection of hand-lettered prints, and you are very welcome to stop by if you like.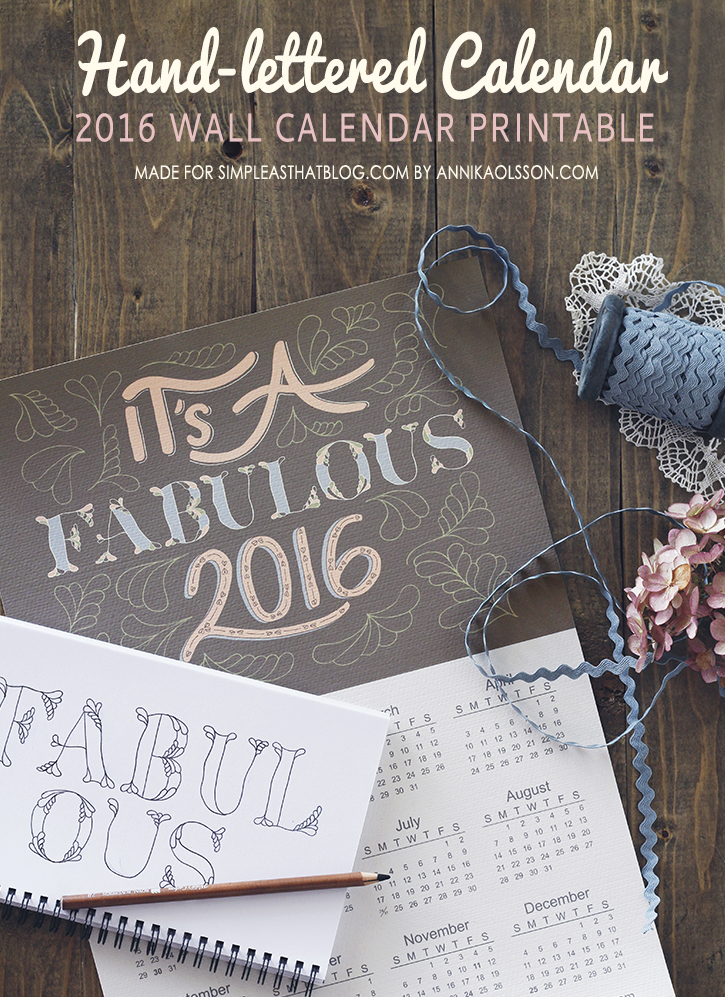 Anyway, back to your Christmas present. Since we are soon to be entering 2016, I thought I would create a hand-lettered wall calendar for you. I was a little inspired, when Pantone, about two weeks ago, announced the 2016 color of the year, or rather colors. Usually it's only one color, but 2016 will have two. They are called Rose Quartz and Serenity and I felt like giving the calendar a splash of these colors.
Here are a couple of images from Pantone's Instagram illustrating the colors.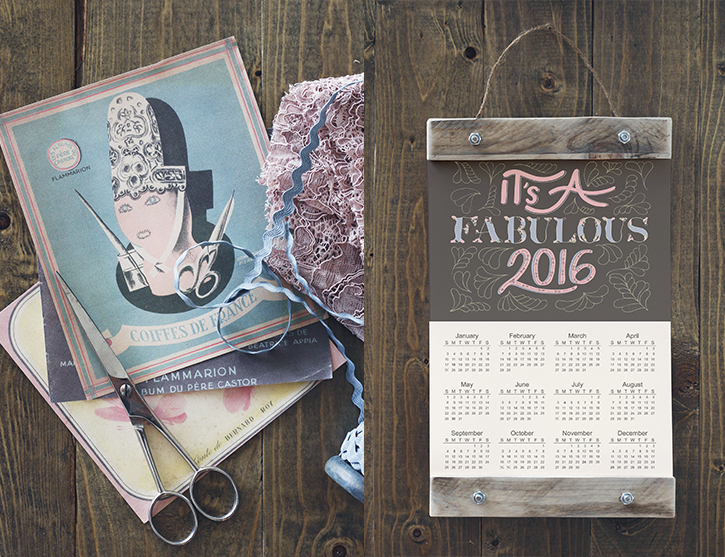 You can download the calendar in either A4 or Letter size, and scale to A3 and Tabloid size when printing. It comes in two colors as well. I added a more neutral colored example of the calendar for those of you who are not that into the pink and blue hues.
Here's your download: Please enjoy!
A4/A3 SIZE DOWNLOAD (2 colors)
LETTER/TABLOID SIZE DOWNLOAD (2 colors)
If you still feel like you need some tips for Christmas decor, I have a cute little DIY on vintage ornaments, on my blog. There are some freebies on there as well. (Below picture will give you a hint.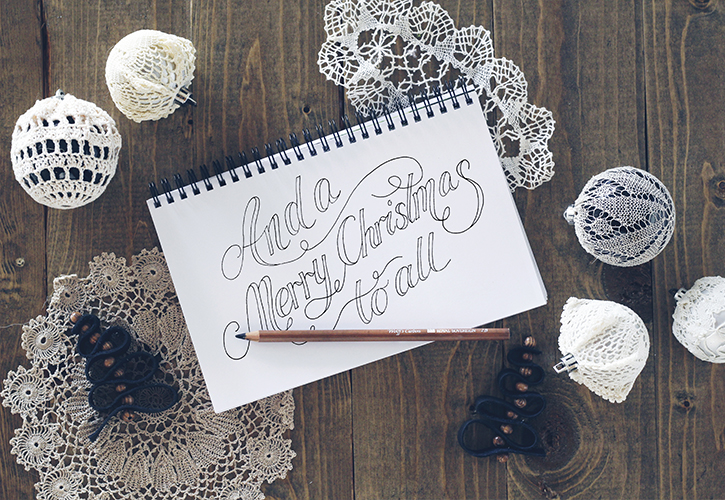 I have really enjoyed this year with Simple As That and I'm looking forward to being part of this team yet again next year. See you all in 2016!
May you all have a Merry Christmas and a Happy New Year.
Love and hugs from Denmark
/Annika