Merry Christmas everyone! I hope you are enjoying the holidays.
I'm just stopping by today with a little gift for you. I created a printable 2017 calendar for you to download. I have been very inspired by Rebecca's posts this year, especially when she has been talking about focusing on the things that matter, like spending time with family and holding on to the memories you create together. She has been using the quote "Collect moments – not things", which I really like. I thought it would be fun to incorporate that quote, with her permission, into next year's calendar.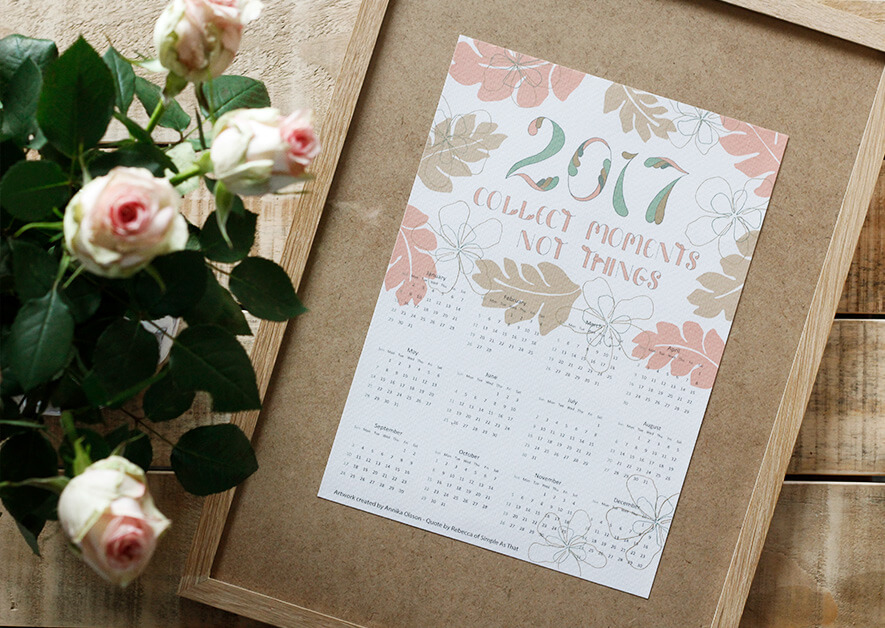 The calendar is hand lettered and hand-drawn. It's illustrated in pale feminine colors and comes in two sizes, letter and A4.
DOWNLOAD YOUR COPY OF THE 2017 CALENDAR HERE:
LETTER SIZE
A4 SIZE
Note: This calendar printable is for personal use only.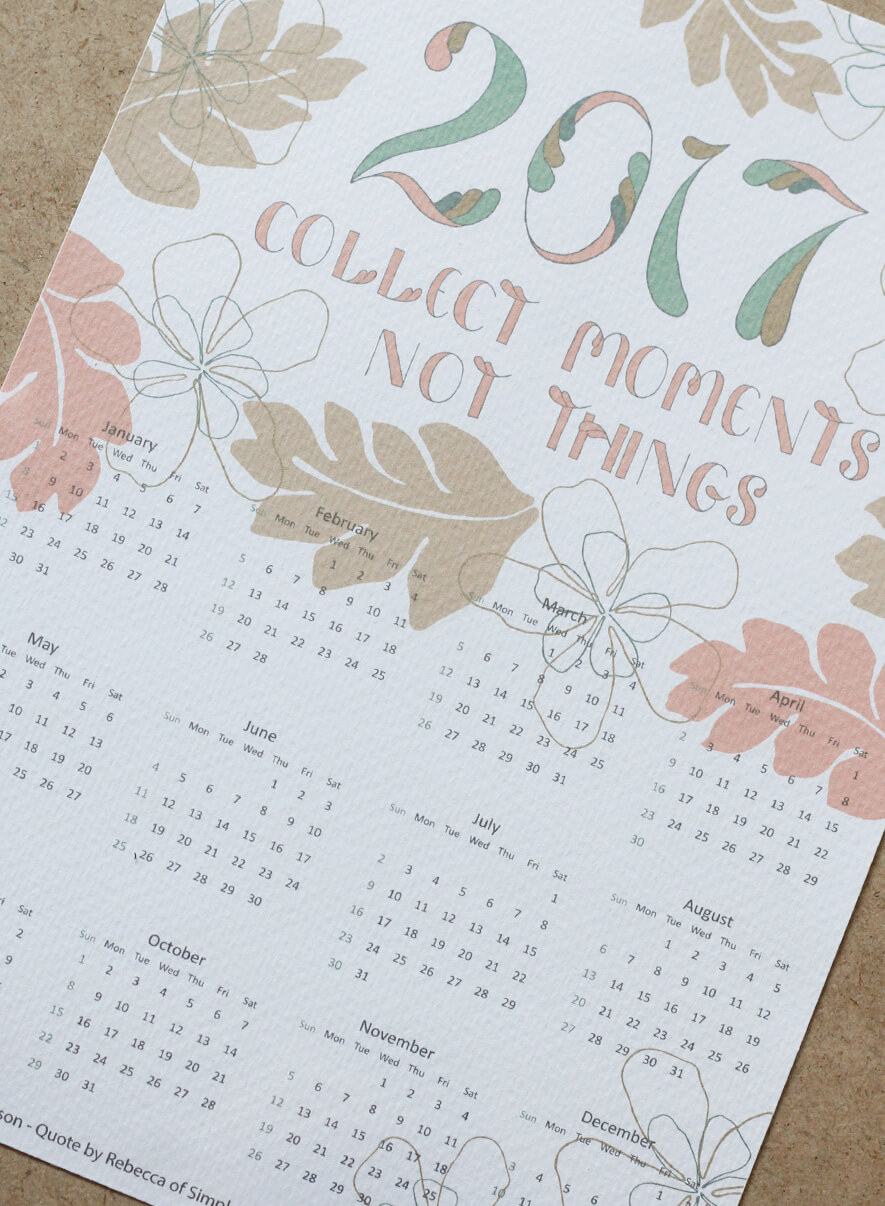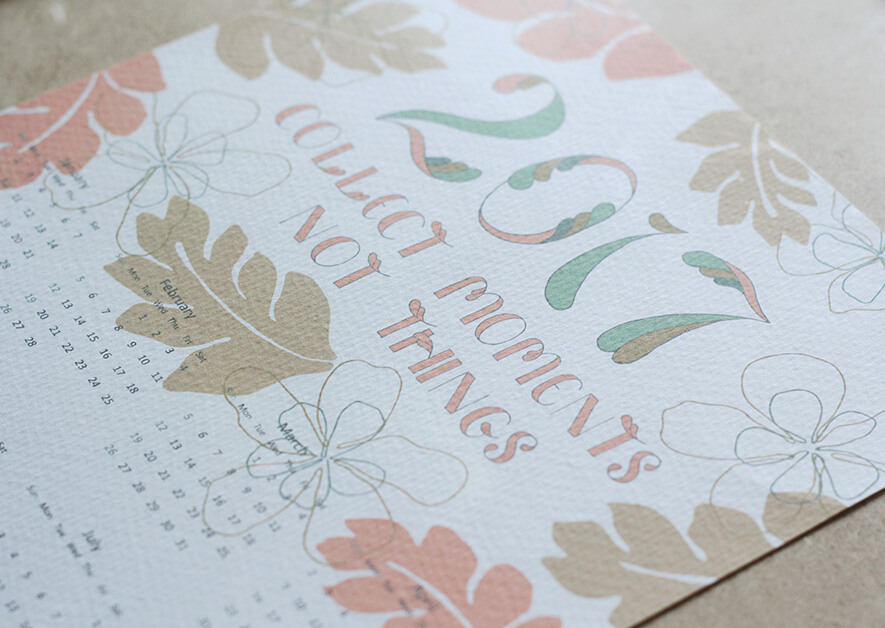 I think it turned out beautifully and I hope you like it.
Have a safe and happy New Year. I look forward to seeing you in the new year.
Annika