Hi everyone, this is Jennie again from The Lovely Little Nest, with a fun little craft for the kids, a painted walking stick.  Every time we go out for a walk, my two-year-old wants a walking stick, even if we are in the middle of the city with no sticks to be found.  We went hiking on the weekend and she found the perfect one, so we took it home to keep and then painted it to make it even more special for her.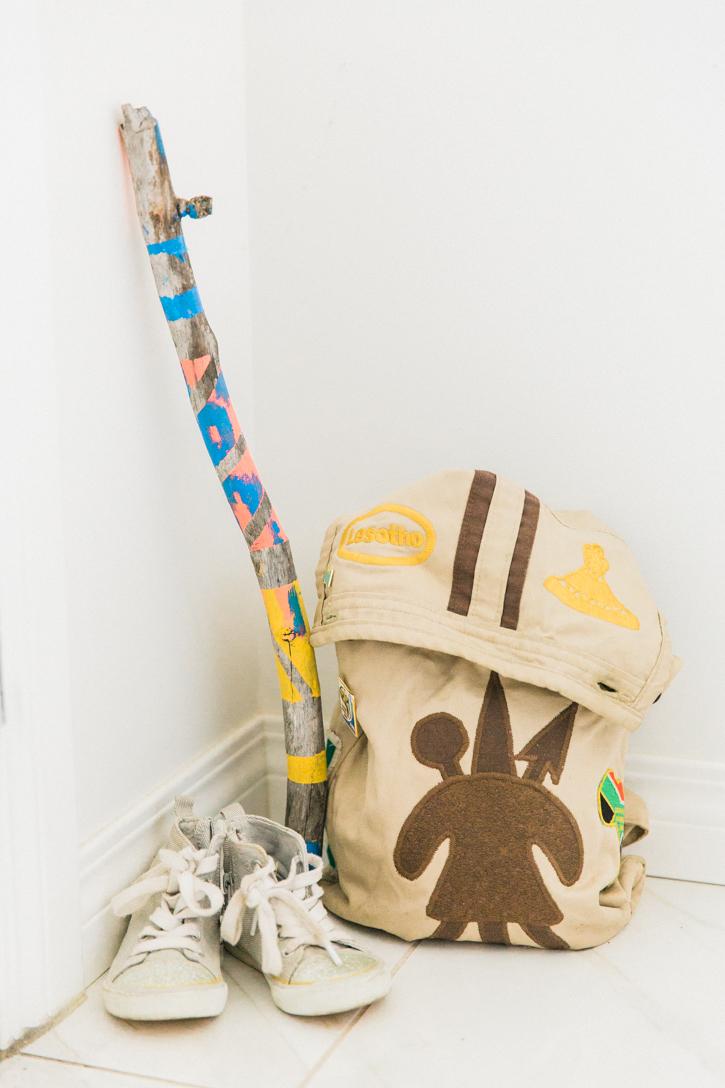 This is such an easy project for little ones, and you don't need much to complete it, which is also fantastic.
Supplies:
Walking Stick
Painter's Tape
Paint
Paint Brush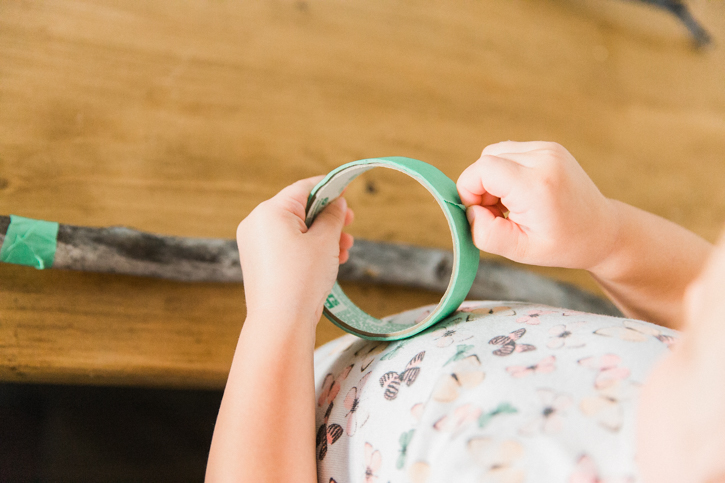 Instructions:
1.  Tear of pieces of painter's tape and place it on the stick in any design.  Since my two year old was mostly doing this step, it was more of a random pattern, and it turned out greater than if I had placed the tape every so carefully in a perfect sequence.  I love the carefree feel of it.
2.  Once all your tape is on the stick and pressed down quite firmly, pick some colours and get painting.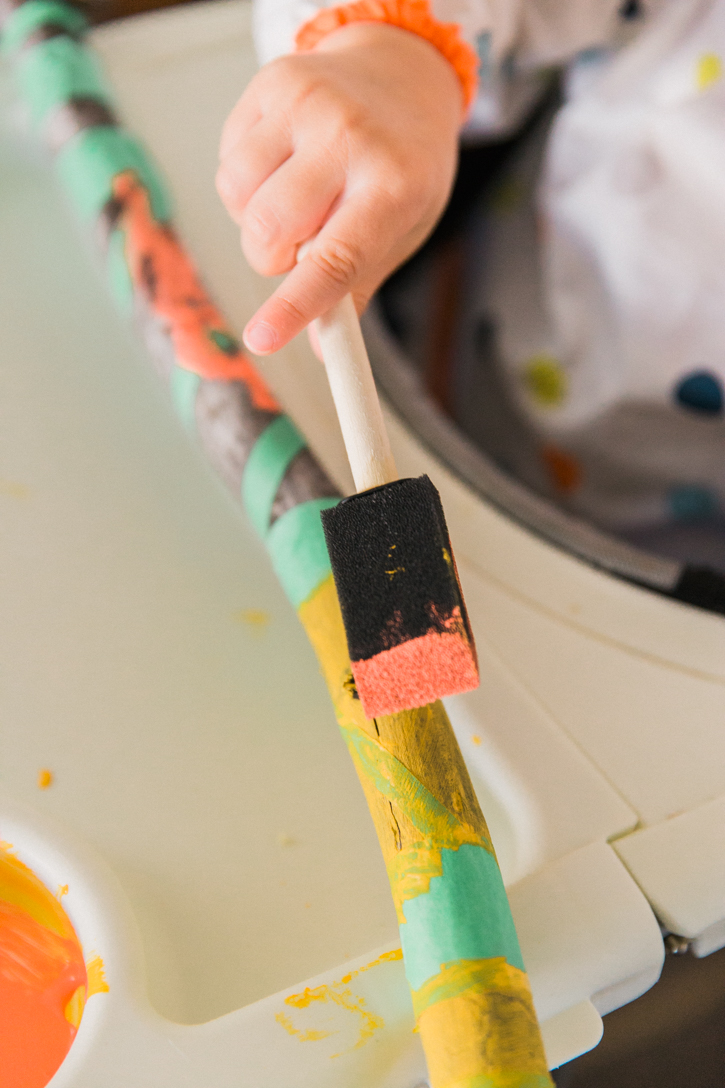 3.  Once all of the painting is done, let it dry.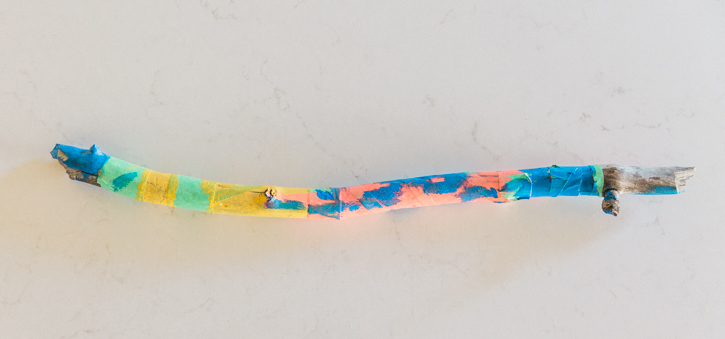 4.  Peel off all of the tape and see how your design turned out!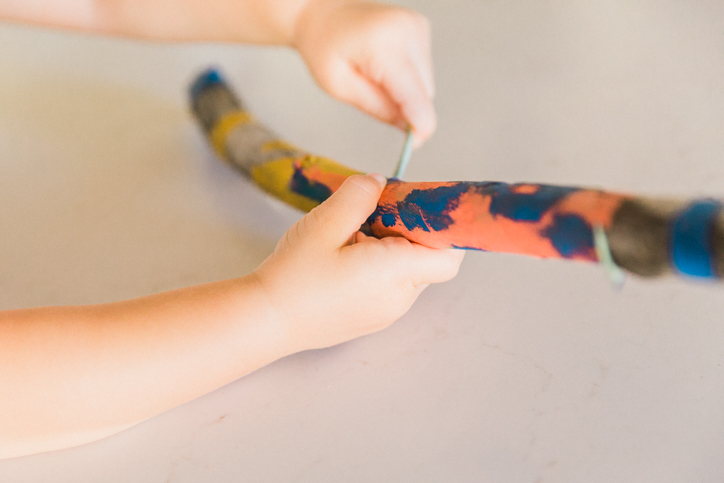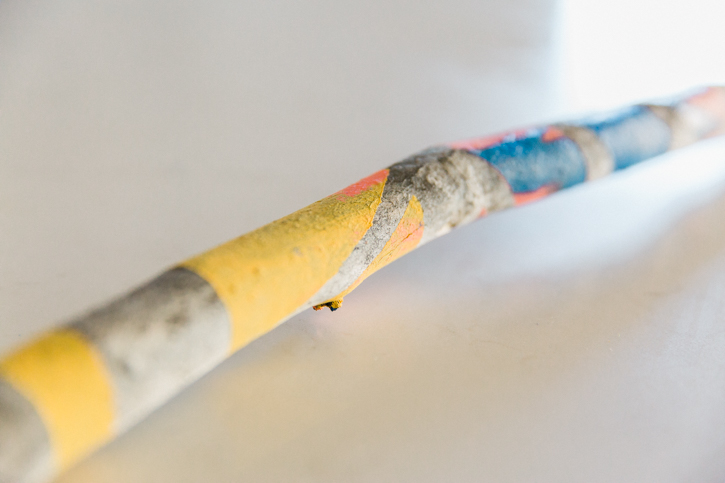 Now all you have to do is go for a nature walk!  The other bonus about painting this stick is that it's nice and bright, and will keep wandering kiddos more visible as they explore and wander with their new favorite walking buddy.