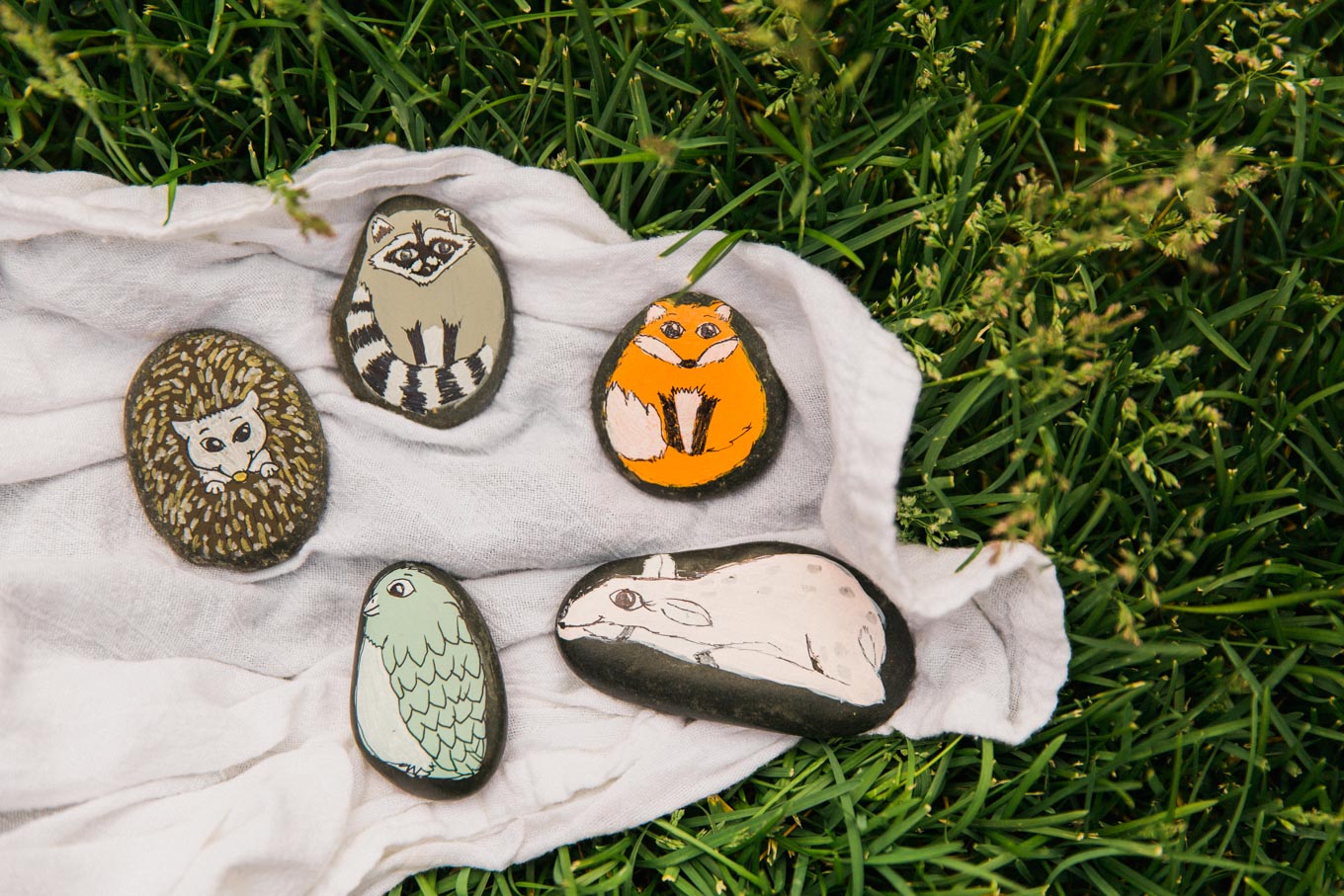 Hey everyone, this is Jennie here, and I'm excited to share these cute little Woodland Creature Pet Rocks, a fun and simple little activity to keep yourself and the kids busy this summer.
These little pet rocks made for some great one on one time with my daughter, allowing us to slow down and really enjoy creating together.  Isn't that what summer is really for?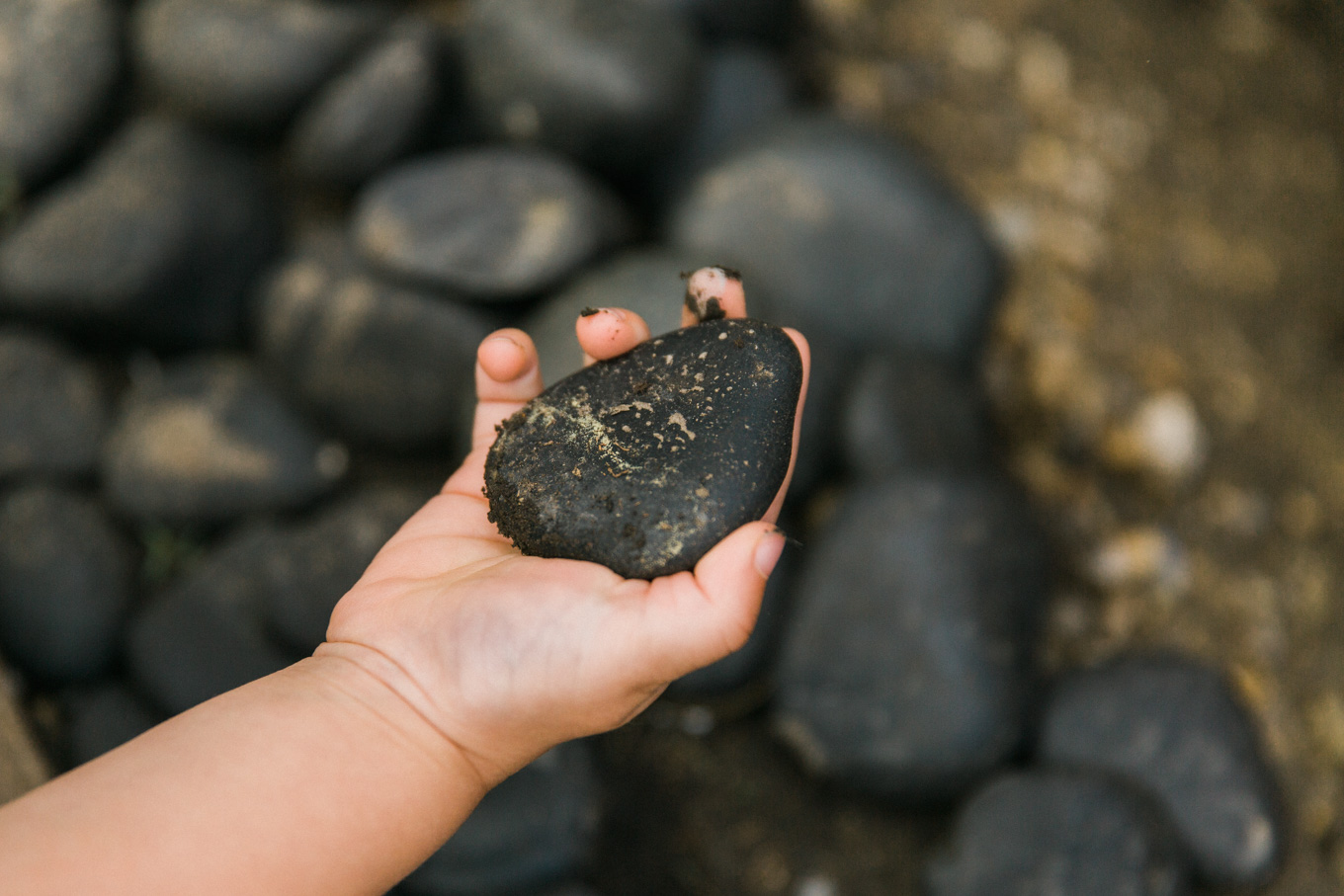 When I was a kid I used to love collecting rocks, it was one of the things I loved best.  When my favorite childhood babysitter suggested we paint some stones and make them into pet rocks, I was thrilled with the idea and immediately set out to find the perfect rocks for the project.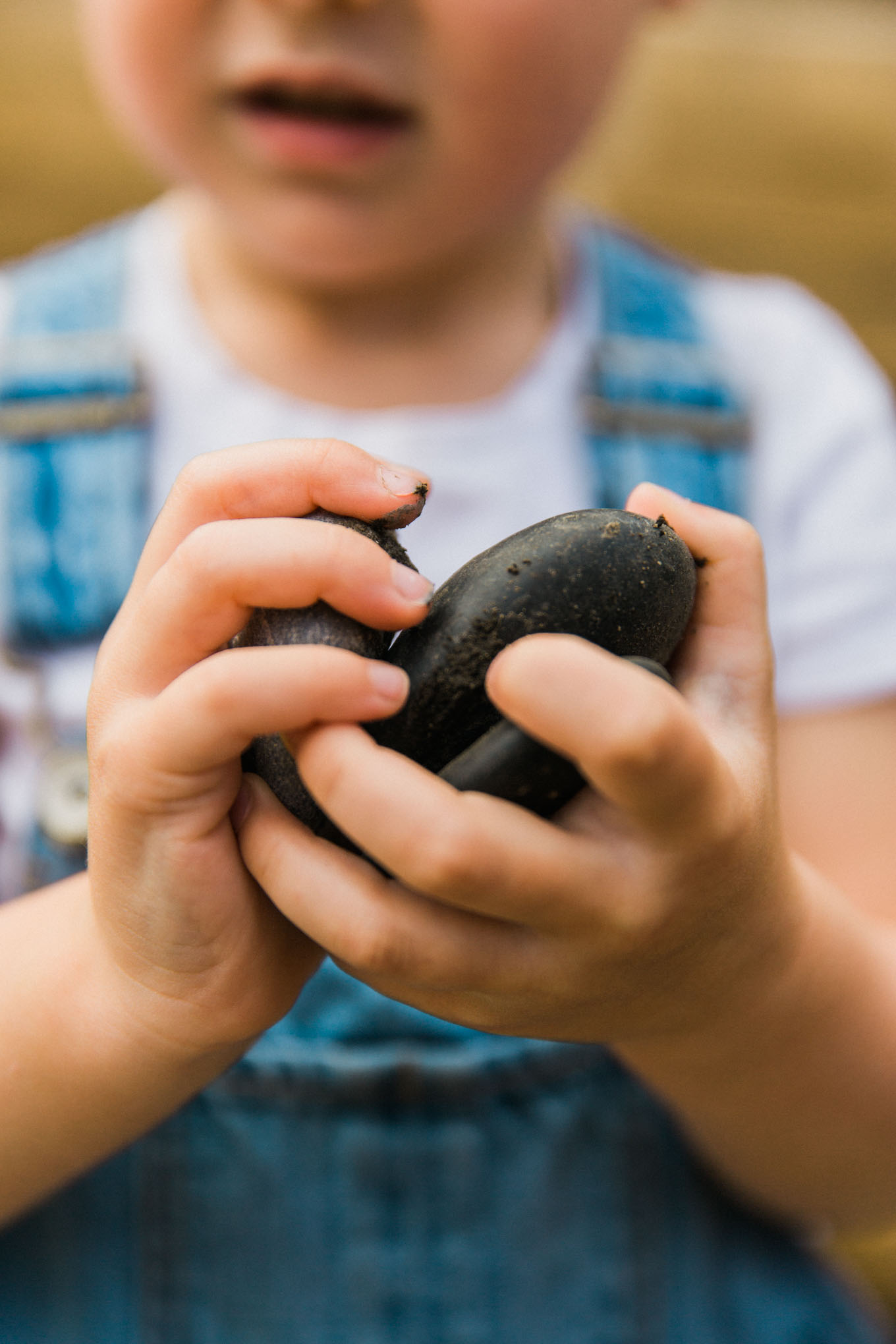 My little lady is much the same way, she loves collecting rocks, naming each one Freddy and placing it in her little treasure box.  When I told her we should find some stones to paint, she was thrilled and immediately put on her boots to go rock hunting.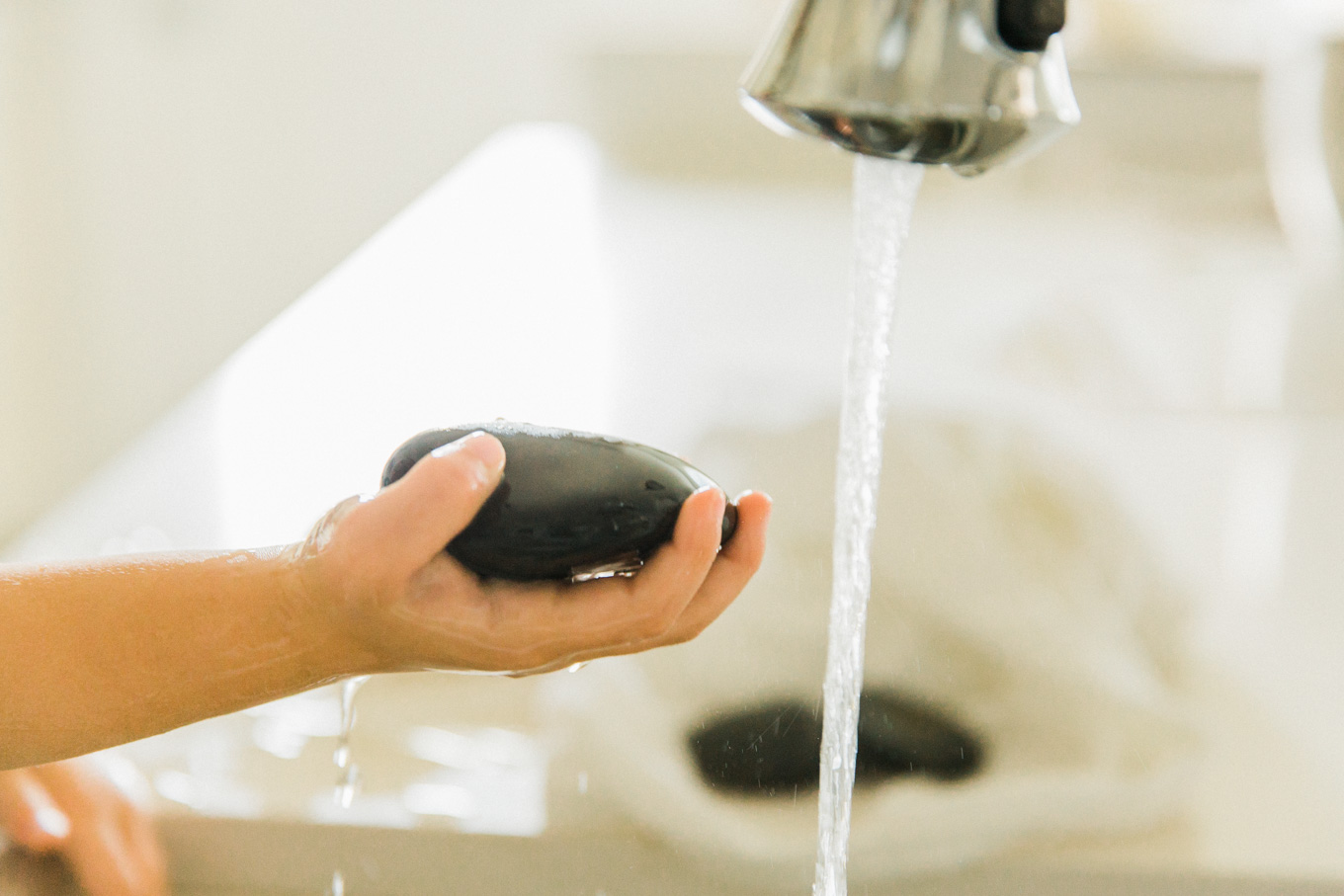 We selected some beautifully smooth rocks to make into our pets and brought them inside to wash and dry them, I think this was her favorite part!
Next, we gathered all of our supplies for our Woodland Creature Pet Rocks.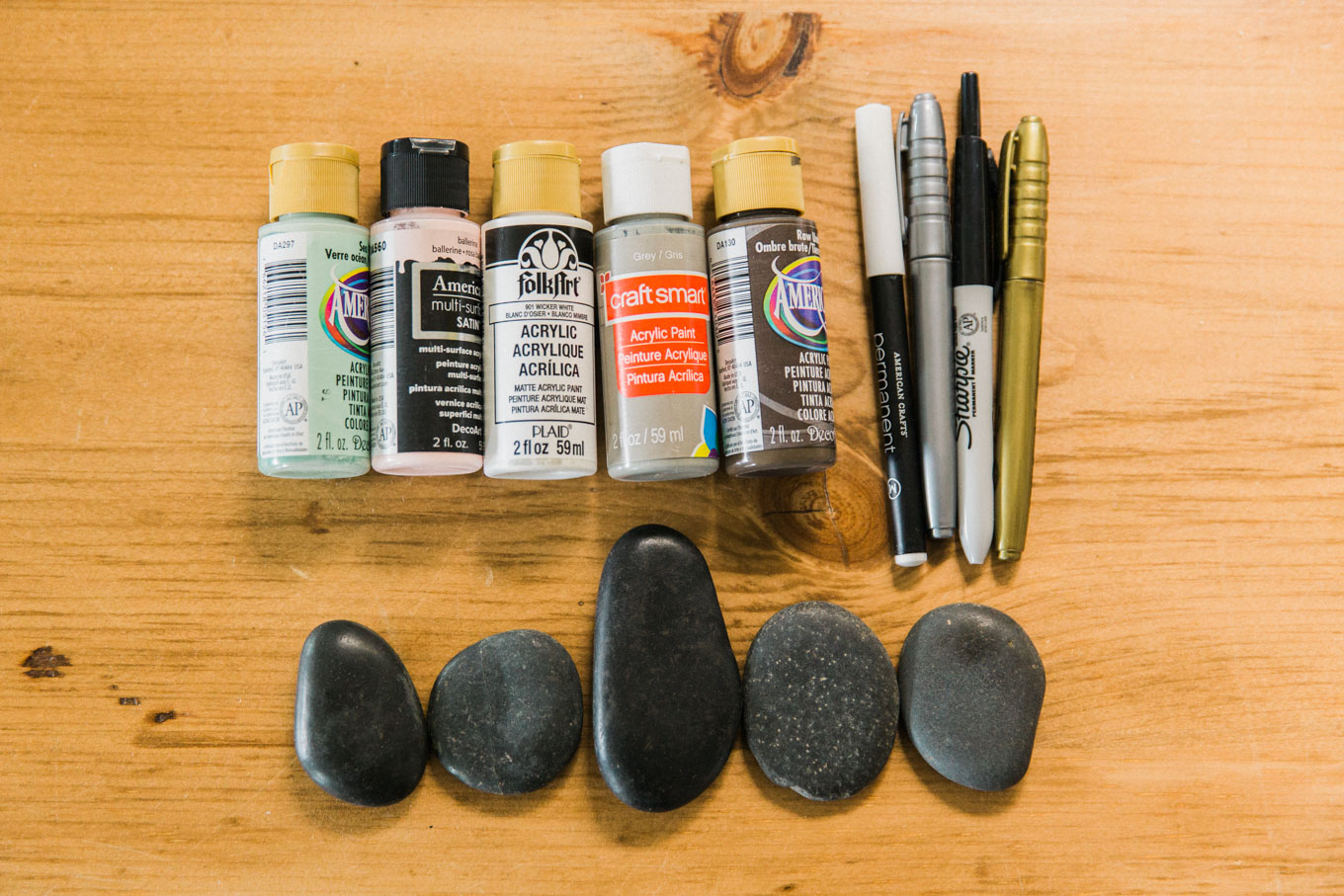 Supplies:
Acrylic Paint
Paint brushes
Clean rocks
Pens or markers for details
Clear sealer
1.  Paint all of the rocks in the colors you have chosen for your woodland creatures.
We applied a few coats since our rocks were quite dark.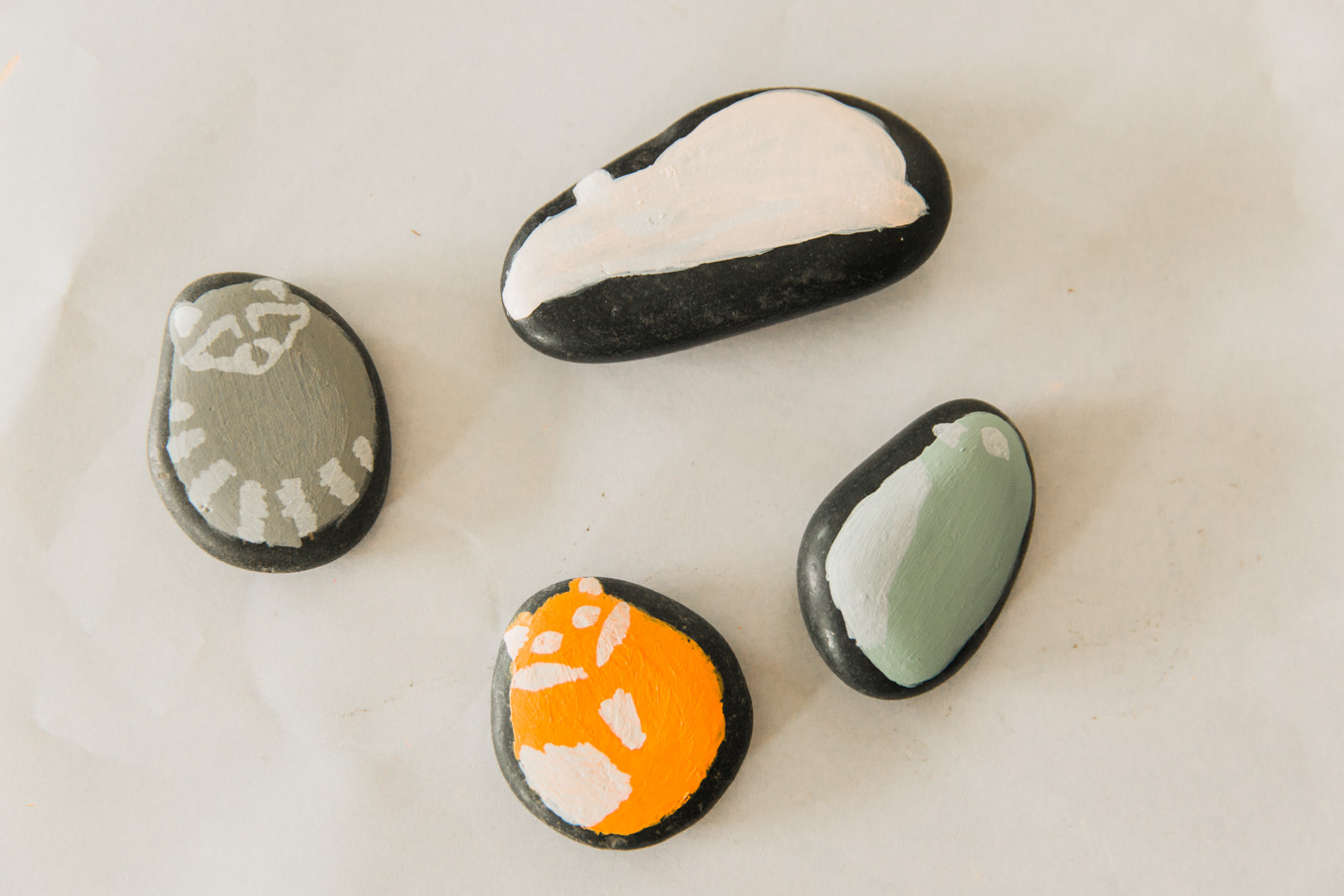 2.  Add the white parts with either paint or a white permanent marker (my personal favorite, so much easier!).  After that's all dry, go to town drawing all of the little details you want to include, I used a thin permanent marker and some metallic pens.  If you struggle with ideas, you can always find some nice round stones and use the outlines provided in my previous post about painting wooden spoon puppets.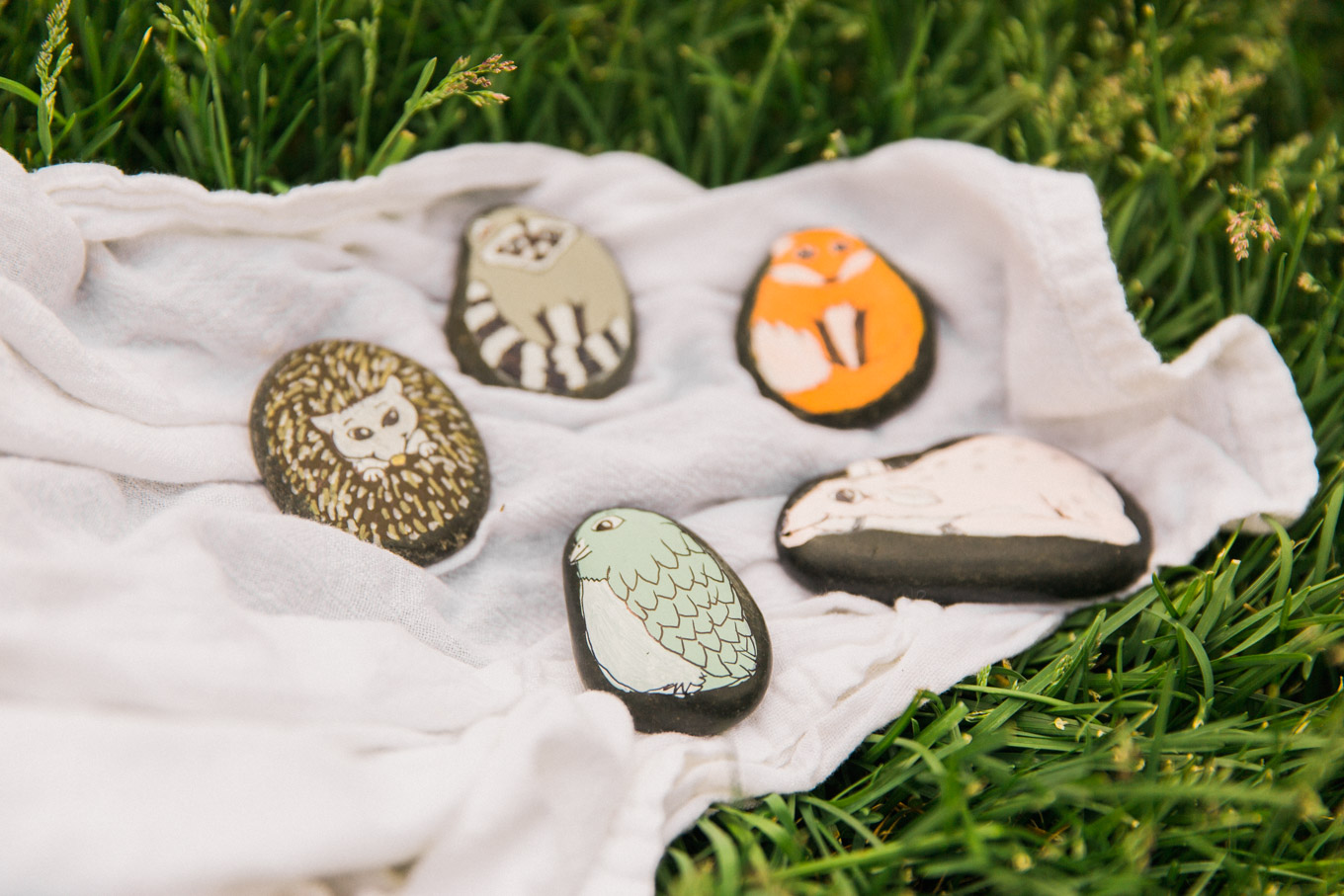 After everything is all dry, you can spray them with a clear sealer or coat them in Modge Podge to extend the life of the paint.  Your kids will now have some beautiful new treasures to excitedly add to their collection.  Enjoy getting creative with the kids, I know I did!