This daily detox drink will help your body cleanse naturally every single day, no starvation necessary.
I am a major proponent of good digestion. It's the key to health and a common area of concern for people today. Hippocrates said all disease begins in the gut, and I believe it!
Keeping my digestive system happy and healthy is my top priority regarding my health. I know that may seem silly, but it's more powerful than you might think! I have been in the habit of drinking a simple concoction almost every morning and I really notice when I skip it.
We've all heard the buzz – apple cider vinegar is the new magic cure all. I have to say, while it might not cure ALL, there are some major benefits to this shudder-inducing liquid gold.
**When purchasing apple cider vinegar, it's important to buy it raw and unfiltered to reap the benefits from it.
Raw, unfiltered ACV contains:
potassium

amino acids

antioxidants

proteins

enzymes

probiotics
Apple cider vinegar helps aid weight loss because of the acetic acid it contains. Acetic acid suppresses appetite, increases metabolism, and reduces water retention. Among its many other uses are: teeth whitening, blood sugar control, clearing acne, boosting energy, and getting rid of heartburn/indigestion almost instantly (I used this for heartburn while I was pregnant and it was the best cure)!
Lemons also have major cleansing properties. Drinking warm lemon water has a whole host of benefits, which I outlined in a post, here.
The magical combination lies in adding a splash of apple cider vinegar to your warm lemon water in the morning. It's the best way to boost digestion and get things moving right away.
Something so simple could be an easy shift in your routine that leads to better health! 
If you are new to drinking lemon water and/or apple cider vinegar, I recommend easing into it. Start with the juice of 1/2 a lemon, and 1 tsp of ACV. As your body adjusts and you can tolerate it, work up to the full recipe.
Using liquid stevia adds a touch of sweetness, making the drink more palatable. If you want to drink it without, you are welcome to. This way, I don't cringe as often! Honey can also be used as a sweetener.
I love this vanilla liquid stevia from Nature's Way.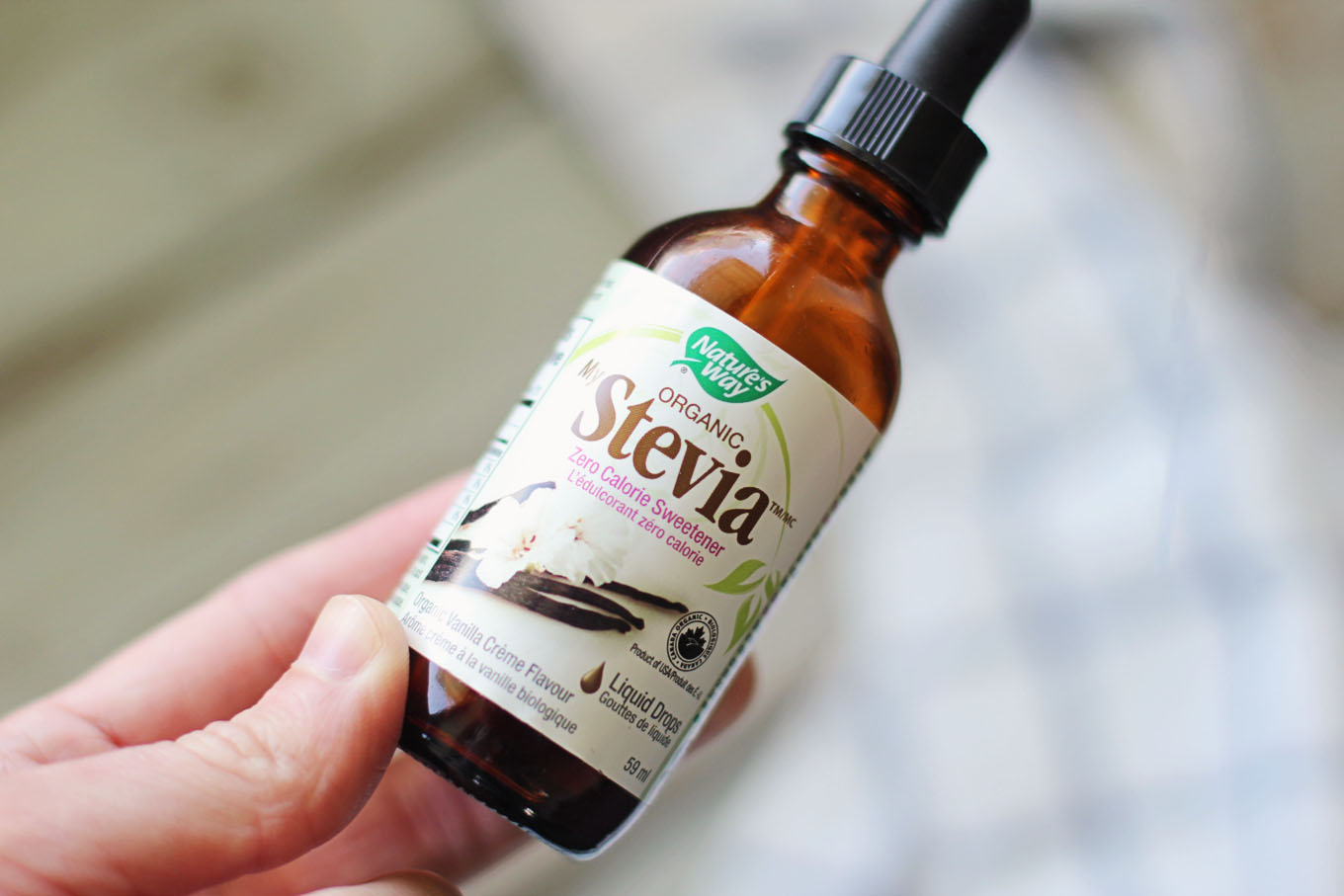 Daily Detox Drink
Ingredients
1 lemon
1-2 T raw, unfiltered apple cider vinegar
1-2 tsp liquid stevia
hot water
Instructions
Juice the lemon into a mug or 8 oz glass
Fill the glass almost full with hot water (drinkable, not boiling)
Add apple cider vinegar and stevia, to taste.
Stir and swallow!
If you enjoyed this post you might also like…