Simple things Sunday is about slowing down and capturing life's everyday details. Taking joy in the simple things is the focus and Sunday is the day we gather together to reflect on our experiences from the week and share our photos with each other. #SimpleThingsSunday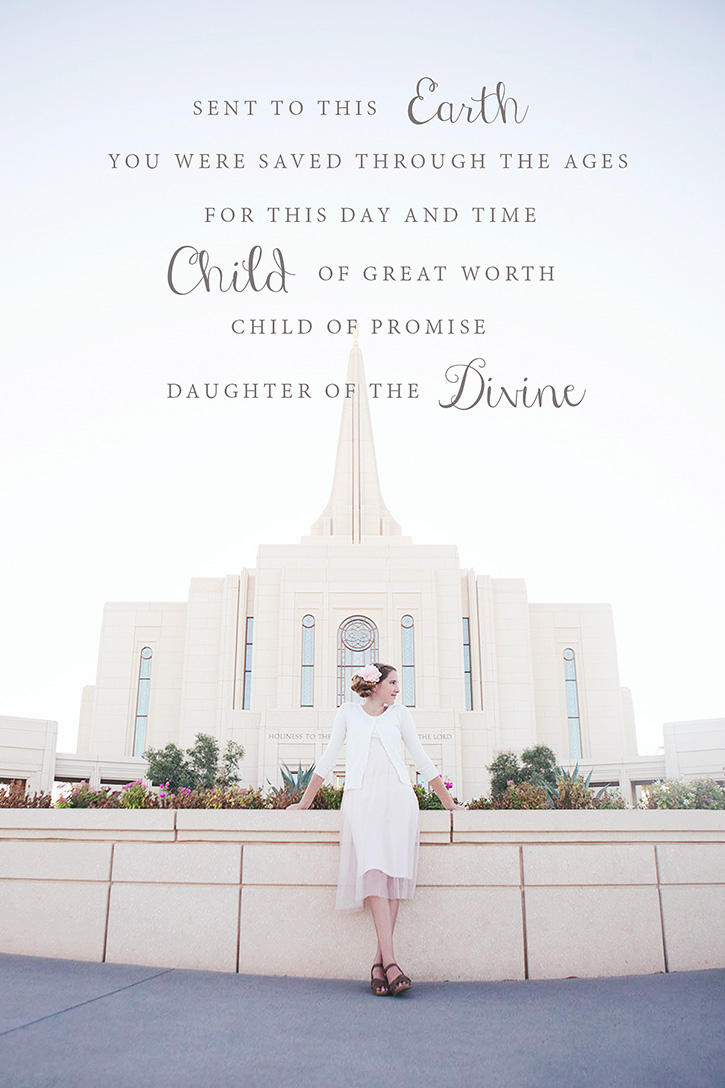 This girl of ours had milestone week! In the Mormon church, when you turn 12 years old, you're able to attend certain aspects of Temple service and this past week Emily was able to go for the first time. It was such a special experience and I'm so grateful her Dad and I could be there with her.
Please indulge this proud Mom as she gushes for a little minute…
I'm incredibly proud of this beautiful girl and the choices she's made in her life that have lead her to this important point. There's a song I love, called What Heaven Sees in You. As a Mom of 3 girls it's always held a special place in my heart and the first two lines of the song are especially dear to me.
"Sent to this Earth, you were saved through the ages for this day and time. Child of great worth, child of promise, daughter of the Divine." 
As I look at the girl before me, who has blossomed into a beautiful young woman, seemingly overnight, I hope and pray that she will always (always) remember her great worth. Remember that she is a daughter of a Father in Heaven who loves her. That her potential is far reaching and Eternal. I hope and pray that knowledge will stay with her through life's ups and downs and that she will continue on the path that she's on and share goodness wherever she goes!
What simple moments did you celebrate this week? -Share your photos with us on Instagram, Twitter, G+, even Pinterest by using the hashtag #SimpleThingsSunday. Stacy on Instagram // Rebecca on Instagram
–Post your photos on the Simple as That Facebook wall anytime! I'd love to see what's going on in your world!

-You can also link up here on the blog each weekend starting Saturday nights at 10pm CST! What is Simple things Sunday? This weekly photo share is all about taking time to photograph the everyday details that make your life unique, beautiful, and special. We gather here each Sunday to share our photos, to enjoy the beauty found in the ordinary and to be reminded of just how important the simple things truly are. Read all about STS here.