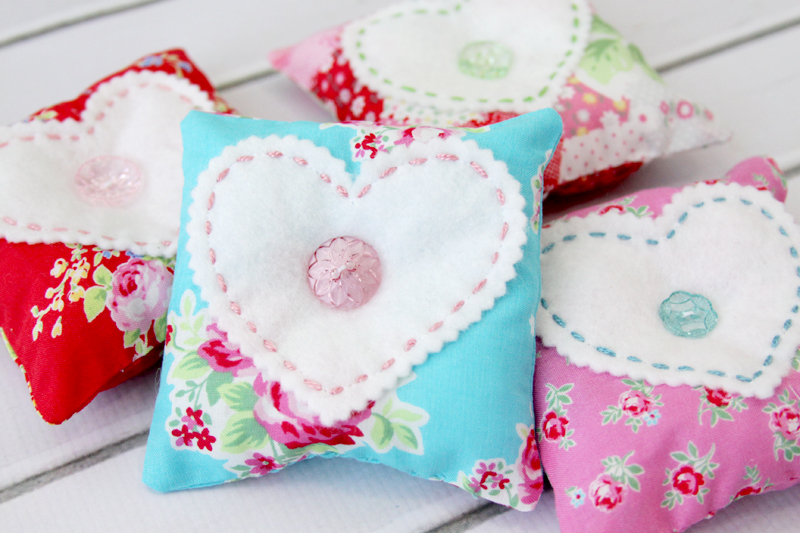 Hello Simple as That readers! I am so excited to be a part of the SAT Contributor team this year! My name is Bev and I blog over at Flamingo Toes.
Valentine's Day is just around the corner and I love making little gifts for friends that are perfect for the holiday, but can be used any time of year too! These sweet Heart Lavender Sachets make such fun gifts and they are so quick to sew up that you can make up a bunch at a time. Perfect for holidays, or just to have on hand any time you need a little something to brighten someone's day!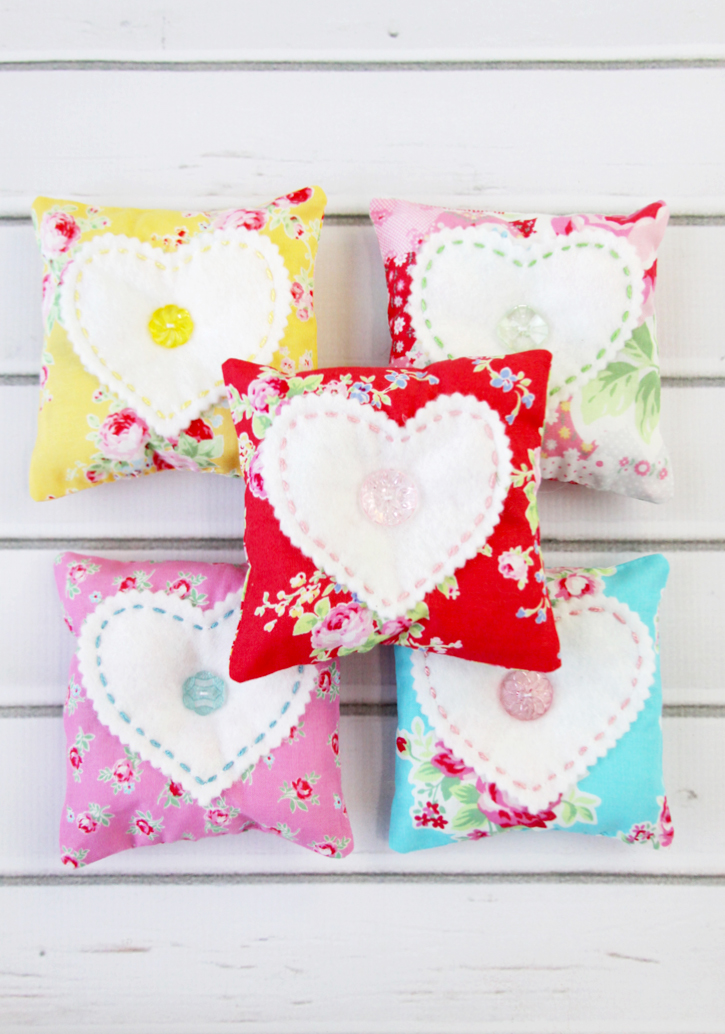 The lavender in these is so nice and fresh, they work great for adding to linen cabinets or dressers. If you don't like lavender it's super easy to change up the scent – just add dried rose petals or even some loose leaf tea in a fragrance you like.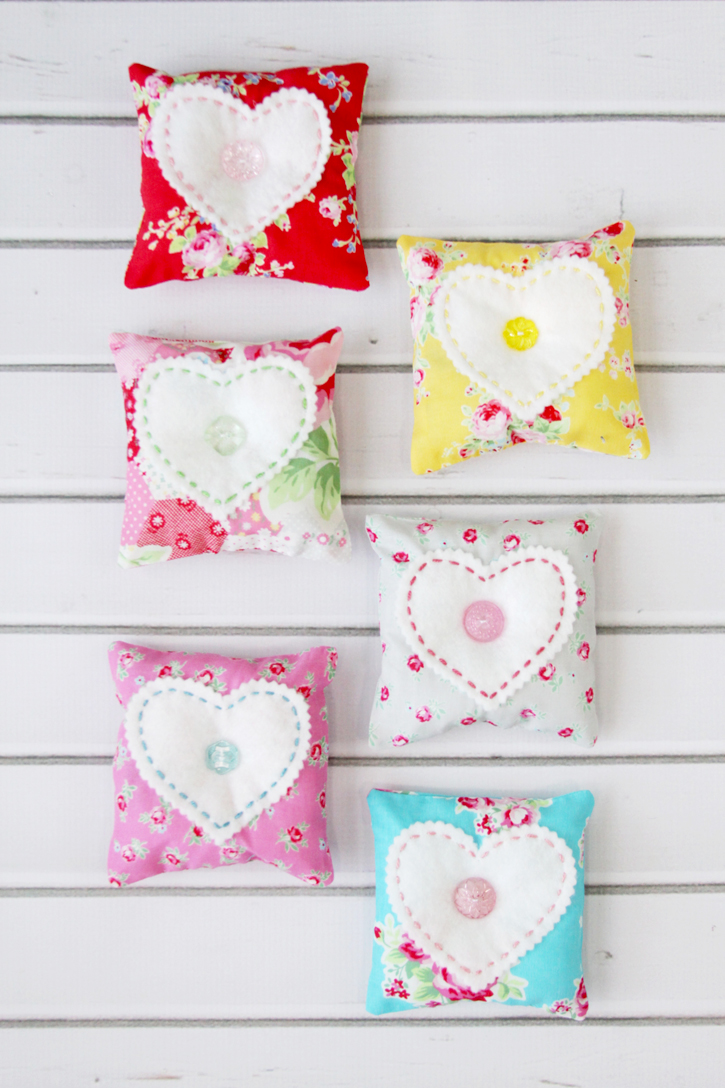 How to make these Fabric and Felt Heart Lavender Sachets:
Materials:(Per Sachet)
11″ x 5 1/2″ piece of fabric
4″ piece of felt
Embroidery Floss to coordinate with fabric
Button
Fiberfill
1 Tbsp Lavender
Pinking Shears, Embroidery Needle
Cut your fabric into two 5 1/2″ squares. Cut a heart out of your 4″ piece of felt. Cut around your heart with pinking shears. This adds a cute edging but if you don't have pinking shears, feel free to leave the edges straight.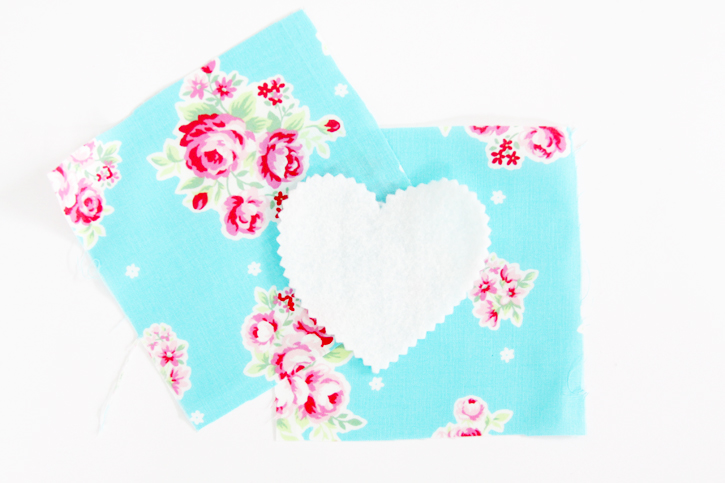 Center your heart on the right side of one of the fabric squares. Sew the heart to the fabric by stitching around the heart, 1/4″ from the edge of the heart.
Cut a length of embroidery floss. I used pearl cotton but you can use regular floss too. Sew a running stitch over your machine stitching on the heart. A running stitch is super easy, just bring the needle in and out of the fabric, keeping the stitches the same length.
Now you have a pretty stitched heart!
Place your fabric squares right sides together. Sew around the four sides, leaving an opening in the bottom about 2″ wide. Trim off each corner of the square.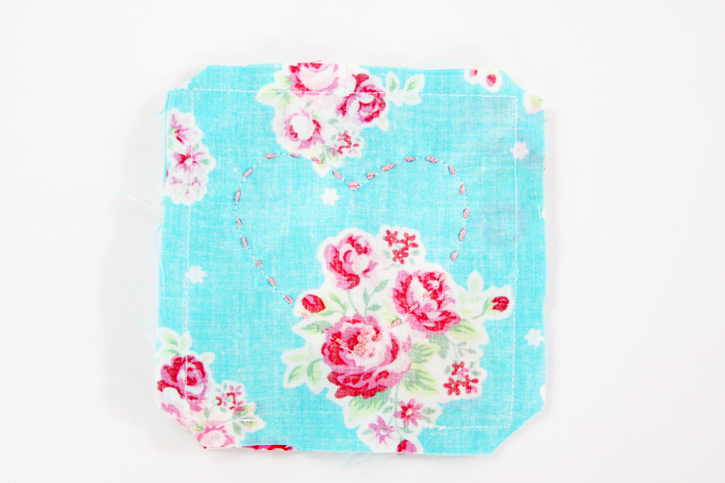 Turn the fabric right side out and press. If you are using wool felt, you can press the felt. If you are using regular polyester felt, place a cloth over the heart so it won't get singed.
Begin stuffing your heart. Add enough to reach the halfway point in the sachet. Spoon in 1 Tbsp of lavender.
Finish stuffing the heart. You want it lightly stuffed, not completely full. Sew the opening of sachet closed by hand.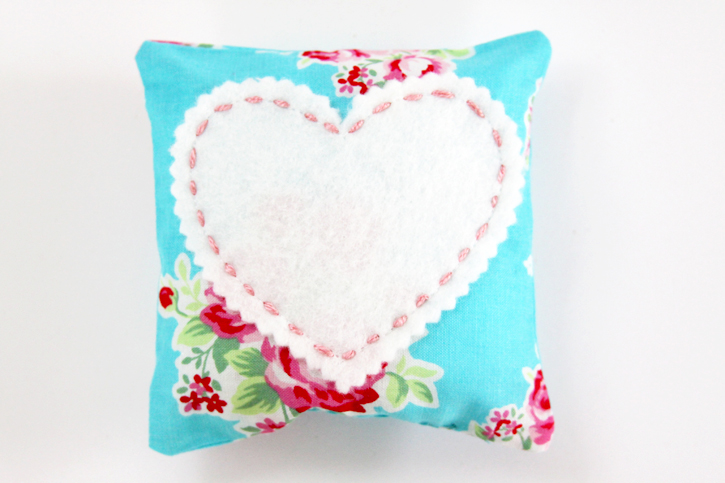 Place a button in the center of the heart and sew the button in place. Keep your stitches on the back of the heart in the very center so they make a tufted look – this will keep the back looking nice too!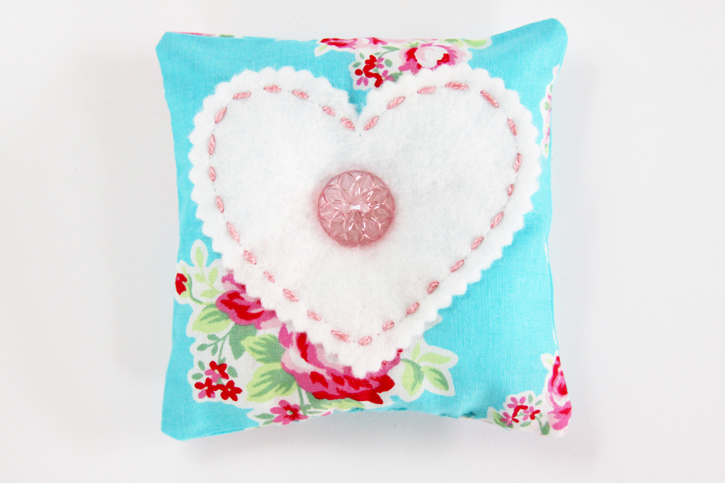 That's it – now you can go crazy and make lots more!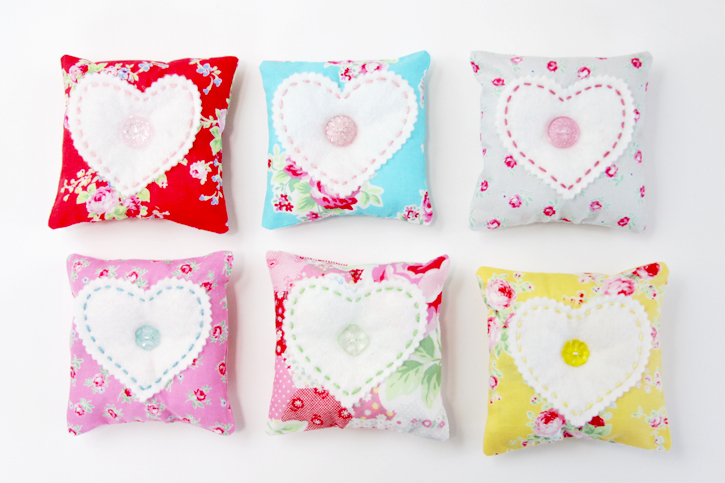 I hope you have a lot of fun with these!