Encourage expressions of love and kindness leading up to Valentine's Day with this special family tradition.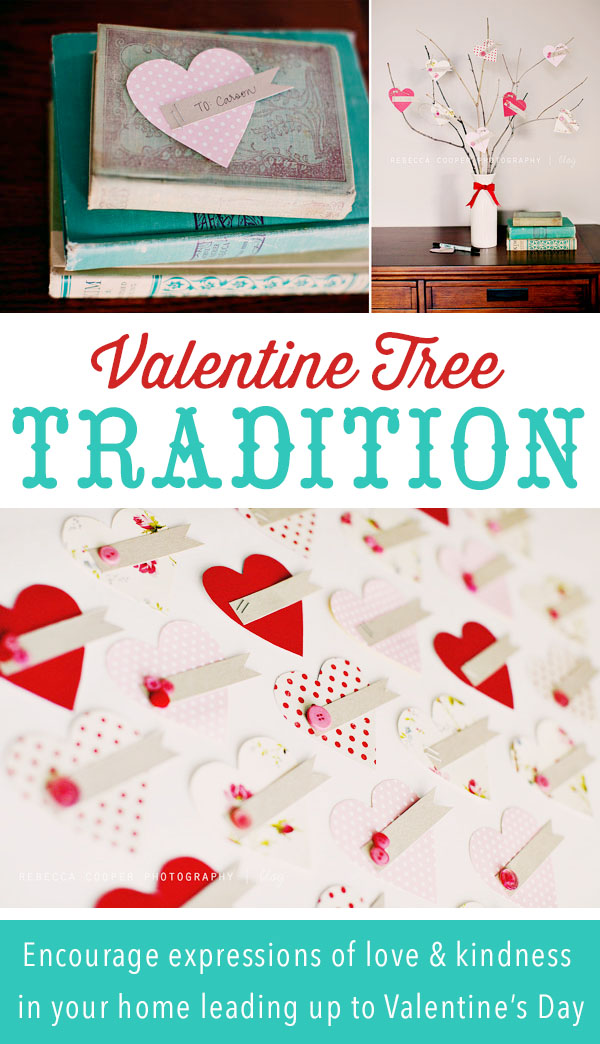 Last year at the beginning of February we started a little valentines tradition.
It wasn't anything grand and it wasn't anything that took a lot of time, but the feelings it created in our home were so special that I knew without a doubt we'd continue on with this tradition year after year.
I took a little bit different approach this time around, but my hopes for this project are still the same…
-to create a spot where we can leave each other special notes as we countdown to Valentine's Day
-to cultivate greater feelings of love in our home
-to encourage expressions of love and kindness
-replace a little bit of the sibling rivalry around here with feelings of love
The only difference this year, is that instead of a wall filled with love notes, we're going to fill up our little valentine tree. I made our tree using some branches found in my Grannie's yard and a ceramic milk jar I picked up at the thrift store.
The kids didn't have school yesterday, so my 9 year old and I sat down and made these fun hearts for the tree using the left over paper from last weeks Valentine's Day banner. We made ourselves a template, then got cutting.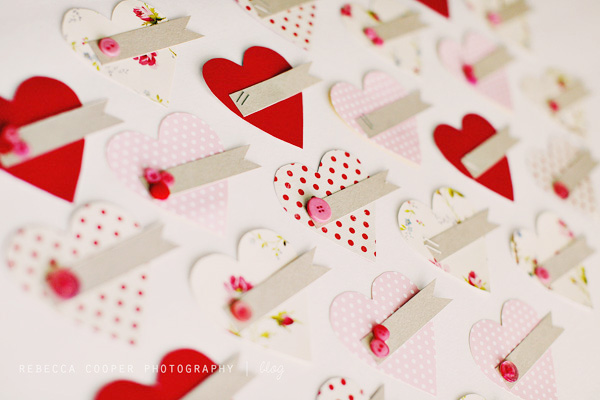 Once we got the hearts cut out and we cut out some strips of kraft card stock. We trimmed them to fit across each heart and cut a little triangle out of one end to be all cute.
Next we attached them to the front of each heart for a place to write who our love notes are for, then added some buttons or staples here and there and that was it. To attach the hearts to our tree I punched two holes at the top of one side of each heart then simply tied them to the branches with bakers twine.
supplies: american crafts + anna griffin + my minds eye patterned paper | buttons | staples | kraft card stock
Last night we watched this sweet video and I introduced the idea behind our little valentine's tree to the kids. They're all so excited about it and so am I.  I just love valentine's day and I'm thankful for the reminder this time of year to take an extra moment to let the people that mean the most to me know how much I love them.The feelings that were felt last year as we wrote our special notes to each other  and the smiles on my children's faces as they read messages left by mom and dad or their brother/sisters, are still fresh in my memory and I can't wait to share this experience with the kids again.
What Valentine's traditions do you enjoy with your family?  I'd love to hear about them.
You can download my free template or use whatever collage format you'd like! Can't wait to see YOUR month in photos!
For more simple Valentine's Day inspiration, check out these posts: